The Benefits of an MBA for Tech Professionals
Is your professional background in the tech industry? Are you hoping to leverage the skills you've acquired in the tech industry to transition into a career in the business world, but you're not quite sure where to start?
If so, then a tech MBA from a top-ranked business school could be the perfect solution for you.
At Menlo Coaching, our resident expert in the tech industry, Jarrett Brandon Early is here to answer all of your questions about the tech sector and its relationship to top MBA programs.
Is there increased interest in pursuing an MBA for tech industry professionals?
Yes! And this is despite Elon Musk's comment that there are too many MBAs in America. According to Jarrett, one of Tesla's recruiters maintains that Elon Musk tends to make comments such as this one to stir the pot and to keep the headlines churning. Regardless, his companies are still actively hiring MBA graduates.
As the tech industry continues to boom, more and more tech companies are looking to hire MBA graduates to fulfill roles that will allow for their expansion and international development. Google and Amazon, for example, consistently hire MBAs for all kinds of roles, such as strategy, supply chain operations, marketing, and product management. Entering these roles with a practical knowledge of the tech industry gives candidates with tech and engineering backgrounds a significant advantage over other candidates.
Also, major tech companies like Google consider every corporate role within the company a strategy role, regardless of which area it falls under. For that reason, an MBA is a very valuable degree to bring to the table.
Is it more difficult to get into an MBA program with a tech background?
On a purely statistical level, this question is almost impossible to answer, because, of course, tech permeates every industry nowadays. So, when you look at the class profiles of major business schools, you will see that a large slice of the pie chart is devoted to MBA candidates with tech careers. The problem is that the tech industry is so broad. Someone who works in data analytics at a consulting firm might self-declare as a tech MBA candidate, but someone who works in finance at Apple might self-declare their background industry as finance.
So whether it will be more or less difficult for you to get into an MBA program with a tech background is a very subjective question. And it largely depends on your company and your role.
If you're a backend worker in a small, tech start-up, then getting into your target MBA program will be more of a challenge than someone who has been working as a financial analyst for Amazon or Microsoft. If you're the CEO of a small but successful tech start-up, however, maybe you won't have such a hard time compared to a programmer at Google.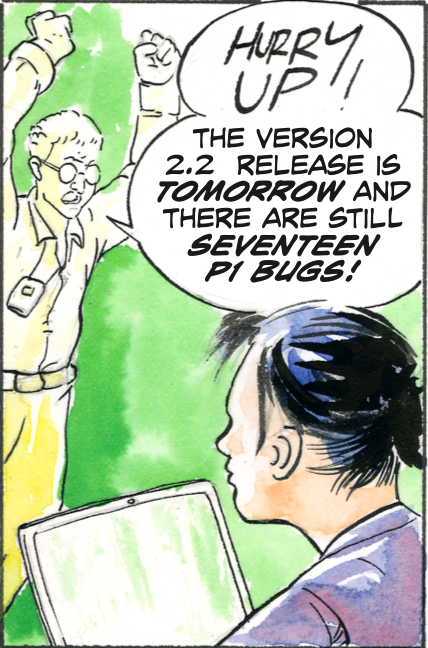 According to our MBA applications and admissions guide, winning admission to an MBA program is always a challenge, and if you're coming from the tech sector, you shouldn't expect anything less. However, the most important part of any MBA application is constructing an engaging narrative in which you can display your leadership skills and show how you have used technology to solve real world problems.
Outside of that, companies are aware that experience in tech is a huge asset to their team, and finding tech industry experts with relevant knowledge and a developed skill set in technology could make the world of difference in a project. So yes, technology strategy is still a strategy role, but education is never wasted, especially in business and technology.
The Ultimate
MBA Admissions Checklist
Our free, comprehensive checklist covers everything you need to shop for an MBA admissions consultant.
Our free, comprehensive checklist covers everything you need to shop for an MBA admissions consultant.
✓ Compare pricing across 35+ MBA admissions consulting firms
✓ Learn why "success rates" are not to be trusted
✓ Find the right service model for your needs
✓ Prep for your consultation calls
✓ Compare pricing across 35+ MBA admissions consulting firms
✓ Learn why "success rates"
are not to be trusted
✓ Find the right service model
for your needs
✓ Prep for your consultation calls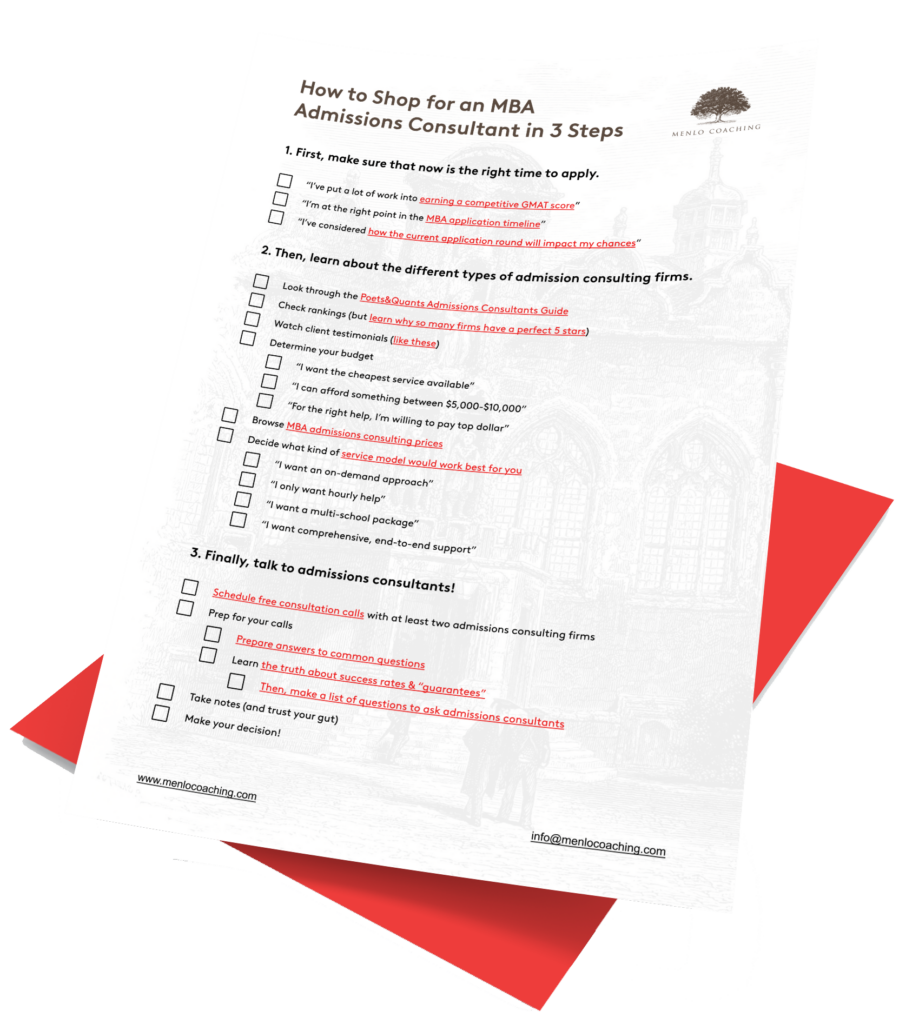 What can tech MBA candidates bring to the table that more traditional business candidates cannot?
One of the great skills that tech MBA candidates bring to the table is high-level problem solving: business schools are always looking for candidates who recognize real world problems and actively use their tech industry skills to solve them. Innovation is almost a typical quality among tech MBA candidates, and business leaders and schools alike both search for candidates who demonstrate the ability to proactively solve a problem.
In the past, a client worked for a tech company based in Asia. Her job was in app development, and she had a knack for identifying local problems and coming up with innovative solutions. She gathered data and discovered that, for example, children in her location were having trouble finding the best way home from school and decided to develop an app to make that easier for them. She also helped develop apps that could order taxis before Uber was popular.
Another advantage tech MBA candidates may have over other MBA candidates is the data they can include in their resumes. Their metrics are easily quantifiable, and, for example, in app development, you can point to easily available statistics: the number of unique users, average use time, website traffic. For a senior analyst working on a team of consultants on a two-year project, it can be difficult to pinpoint exactly what your effect was within a team or exactly what happened as a direct result of your actions, so MBA candidates from the tech industry have that advantage over their competitors.
What challenges can tech MBA candidates expect to face in their applications?
Tech MBA candidates will need to prove that they have all of the soft skills required of MBA students. And for many candidates, this might be easy!
The stereotype is that technology professionals are solitary beings, and they love being holed up, coding in their offices. So, it's important that tech MBA candidates can demonstrate their interpersonal skills, prove that they can succeed within a team, and that they can successfully network with their fellow MBA students in the future.
Another challenge that tech MBA candidates might face in business school is that they tend not to be hardcore, type-A personalities, and this can sometimes lead to difficulty navigating the waters of MBA programs. Of course, business school will prepare students for this within the curriculum, but in a class full of people desperate to prove their leadership skills, it can be difficult to find opportunities to get a word in.
Workplace culture can also differ significantly between tech companies. As a very simple example, PE firms will always expect you to wear a suit. For business professionals hoping to work in technology, this works the other way too, and people at Google could be confused about why you're constantly showing up to work in a shirt and tie. Similarly, the rules at a consulting firm will likely be laid out much more clearly: you will be expected to spend a certain amount of hours in the office, accomplish a certain amount in a day, week, or month, and if you don't meet these objectives, your contract will be terminated. Often, people new to the tech sector don't expect to be held to the same standards, but just because these companies appear to be more laid back, your job performance, reliability, and work ethic are equally important.
However, it's rare that tech MBA candidates will have difficulty with the business school education itself. Students interested in managing people, finding roles in different companies, entrepreneurship and leading their own ventures can usually supplement their knowledge with the resources MBA programs offer within the curriculum, in elective courses, through the school's alumni network, and with help from their fellow students.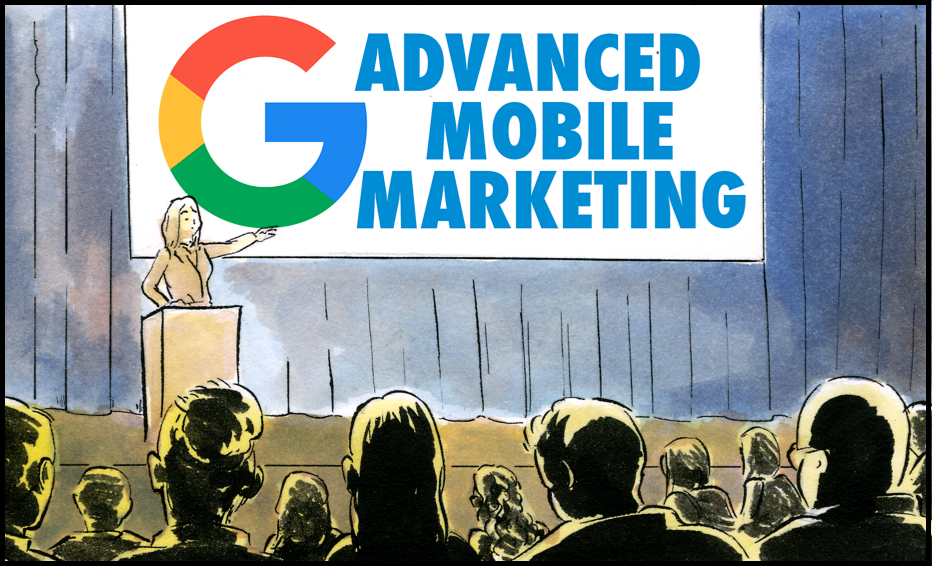 What are the best tech MBA programs?
This is another very subjective question, and it mostly depends on what it is you want to get into post-MBA. Are you interested in entrepreneurship or pursuing your own ventures in tech after business school? Is it your dream to start your own tech company? Do you want to work in a tech start-up?
If these are your goals, then location should be a significant factor in your decision making, and you should consider attending business school near Silicon Valley, for example. Stanford Graduate School of Business is a fantastic starting point for anyone looking to break into tech. UC Berkeley Haas School of Business and UCLA Anderson School of Management also boast a strong location with their proximity to Silicon Valley allowing their students to transition smoothly into the tech ecosystem.
However, California and Stanford GSB are not the only options for tech MBA candidates. McCombs School of Business at UT Austin also boasts an exciting location for technology, and NYU Stern School of Business benefits from its New York campus, allowing tech MBA students to network with interesting start-ups and established technology companies.
Most of the top ranked MBA programs also offer their students the opportunity to fill in the gaps in their knowledge through core subjects and elective courses, but some schools offer specific Tech MBA programs. For example, Foster School of Business at the University of Washington offers a Technology Management MBA program, which is designed to support students who hope to work in technology strategy or similar fields. However, regardless of whether you want to move from the tech industry or into the tech industry, specific Tech MBA programs are not necessarily the best MBA programs for tech.
Another way to enhance your technological knowledge and skills within an MBA program, without attending a Tech MBA programs specifically, is to join clubs and attend meetings for students and alumni interested in the tech industry. Many universities also host tech clubs on campus. such as Michigan Ross School of Business. Some business schools take part in tech competitions, such as the +Tech Innovation Jam, which challenges students to develop an idea from conception into a finished product in just five weeks.
On the flip side, if you're hoping to work with one of the major, established technology companies, then most of the higher ranked MBA programs are recruited directly, and your location won't generally work against you.
Hear from a Successful Tech MBA Applicant
As a software engineer, Gus knew that to transition into product management, he needed an MBA. Gus wanted someone who knew the ins-and-outs of both the application process and the schools themselves.
Find out how Gus used his experience in the tech industry to win admission to UCLA Anderson.
How can I transition into technology from another industry?
This can be difficult.
One of the big roles that MBA candidates hope to move into is Product Manager. And companies like Google (and Amazon, to a lesser degree) look for two different skill sets in their product managers.
First of all, they want someone with a technology background, who has an understanding of the tech industry from lower levels. They also look for business acumen. Of course, recruiting MBA graduates means that they're likely to hire someone with a knowledge of business and management no matter what. But they won't always have any real understanding of or interest in technology specifically. In this case, tech MBA graduates are the clear standouts for such positions.
It is harder to develop skills in technology later in your career. It's like learning a language in that way. But it is by no means impossible, and there are a number of resources available online for students who are interested in acquiring that additional information and education that will make them extremely desirable to recruiters. It will always be valuable to understand how to code in a language that a company uses—Python, for example. There are also online courses in product management specifically, where you can participate in projects and get feedback from real product managers.
Of course, if your background is in consulting and you want to transition into internal strategy in technology, then that transition will be a lot easier. If your background is in marketing, and you want to go into tech marketing, that really shouldn't be any more difficult than making any other upward transition.
How might Tech MBA Candidates benefit from Admissions Consulting specifically?
This will also depend on your role and your experience. We can't make assumptions about you based on your industry, because, again, technology is so broad, and everyone has a different story.
However, technology professionals benefit from an MBA admissions consultant for a variety of reasons year after year.
Sometimes experience in the tech industry can seem quite limited: you might do one piece of one project. An admissions consultant, as an objective party, can often see that even though you've had one title or function, within that, you have demonstrated many of the necessary skills to be a successful (and desirable) MBA student. An admissions consultant might have a better knowledge of how your current technological experience and skills can be translated into the world of business.
Depending on your company, you might also need some help with networking. Individuals with backgrounds in PE, consulting, finance, or marketing have often been networking since day one. They spent their undergraduate education joining clubs to build up a network and continuing to grow their contacts into their professional career. Tech MBA candidates can often benefit from the experience admissions consultants have with cold outreach, with developing their circle within their company, and using those connections to reach out to alumni from business schools that they are interested in and companies they hope to be recruited by.
But the most impactful way that tech MBA candidates can benefit from admissions consulting is in their storytelling. Often, coming from problem-solving roles, technology professionals have trouble constructing an interesting narrative from the work that they do. Their stories tend to be process-based: there was this problem, I saw this solution, and I implemented a process that solved the problem. And that's great, but ultimately, the AdCom is more interested in you as a person.
An admissions consultant will know the right questions to ask to bring a story to life—who did you collaborate with? What problems did you face? Who did you have to convince? How did you convince them?
These are the qualities that transform what could function as a transcript of your resume to a story with emotion, obstacles, and humanity. Having someone impartial who can help you speak about yourself and who can help you uncover the unique elements of your personal story can potentially be the difference between admission and rejection.