What is an EMBA?
The Executive MBA is a tailored program for working professionals who are already in executive positions in their given field. The professional development of EMBA students, therefore, focuses on managerial skills for established business leaders.
The Executive MBA offers flexible scheduling with evening and weekend classes, allowing EMBA students to take their business skills to the next level while maintaining their regular work hours.
In short, the student body will be older and more established, compared with the MBA students who generally find themselves in their late twenties to early thirties and have five years of working experience.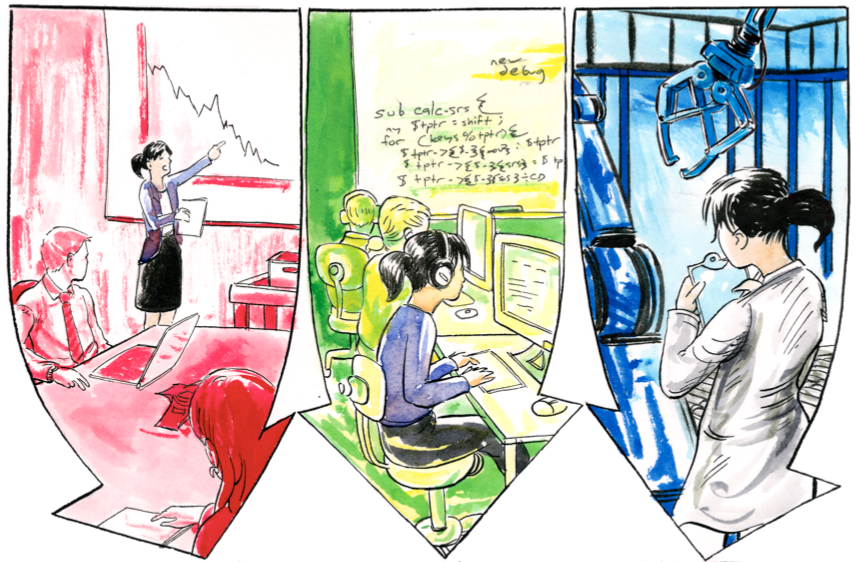 Why an EMBA? Why not?
An EMBA is a good choice if you don't plan to leave your career while studying and you're looking for a business degree that you can incorporate into your current, executive position. It lasts two years and practically offers the same academic rigor as a full time MBA, with many top business schools offering an executive track.
The main consideration is whether you mind giving up the immersive experience of a full time, in person, MBA program. Although networking is a cornerstone of an Executive MBA as well, you will see your fellow candidates less frequently than you would in a traditional graduate school.
Apart from that, the top Executive MBA programs are a great option to strengthen your leadership skills.
Still Uncertain?
Have you decided to apply to business school but you're not sure of which program will be most suitable for you? Does the prospect of an MBA sound exciting, but you're not sure that you can commit to two full years at business school? Have you got more work experience than is typical of an MBA applicant and are considering a top Executive MBA?
In that case, take a look at our range of resources for traditional MBA programs, as well as alternative MBA tracks.