The Ultimate GMAT Resource Hub
Whether you are enrolled in a GMAT prep course, working with a private tutor, or studying on your own, Menlo Coaching's GMAT study resources will help guide you through the long and arduous task of preparing for the GMAT. Here you can find links to articles covering topics like the ideal study schedule, GMAT study methods, and an extensive selection of sample problems with answers and analysis from expert GMAT tutor Chris Kane. You can also find more information about Menlo Coaching's tutoring options.
GMAT Basics
Learn more about the GMAT and the GRE exam, how they compare with each other, and which option is right for your profile.
There are a few important differences between the in-person and online GMAT that you should consider before you sign-up.
GMAT Study Resources
Choosing when to study for the GMAT might be the most important decision in the preparation process. Learn how to build a successful study plan by following the GMAT schedule golden rules.
In this "GMAT Study Guide", GMAT expert Chris Kane lays out the most effective way to get ready for the exam. In fact, the approach explained here comes directly from our own GMAT curriculum.
There are three major ways to study for the GMAT–Self Study, Classes and Tutors. So which method is best for you?

When preparing for the GMAT, it is essential that you use official GMAT practice questions. To practice with official test material–and gain expert advice on how to approach each example problem–check out our pages covering multiple GMAT sample questions.
GMAT Scores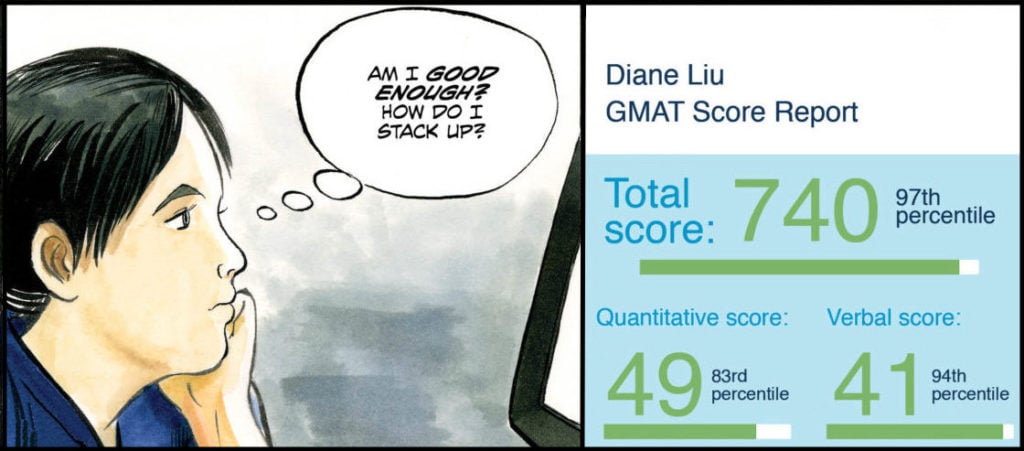 You may be wondering whether your current GMAT score is good enough, or what score you should be aiming for if you haven't yet taken the exam. The answers to these questions depend on a number of factors, including the details of your profile and the overall GMAT scores for a given year. Read Menlo Coaching's articles on GMAT scoring to find out more.
GMAT Tutoring and Courses
A comparison of the best GMAT prep courses in 2022.
---
Faster than self-study and more affordable than private tutoring, our GMAT prep course is designed for students aiming for 700+.
One-on-one GMAT tutoring, delivered online, at your pace, and catering to your specific test-preparation needs.