3 MBA Interview Tips to Stand Out from the Crowd
Menlo Coaching's Sr. Admissions Consultant Obinna Arizor has sat on both ends of the MBA interview table: after he was admitted to the Tuck School of Business at Dartmouth, he became a Tuck Admissions Associate, receiving an award for completing the highest number of virtual and in-person admissions interviews in 2019.
Drawing on his first-hand experience, Obinna has developed a proven approach for the MBA interview that emphasizes storytelling, organizational frameworks, and active listening over memorization of pre-rehearsed answers. With his unique approach to interview prep as a model, Obinna has helped countless Menlo Coaching clients define their strategy and excel at their own interviews.
When asked to break down his method into a list of "top 3 MBA interview tips," Obinna returned to his main principles, offering the following advice to MBA applicants as they get ready for interview day.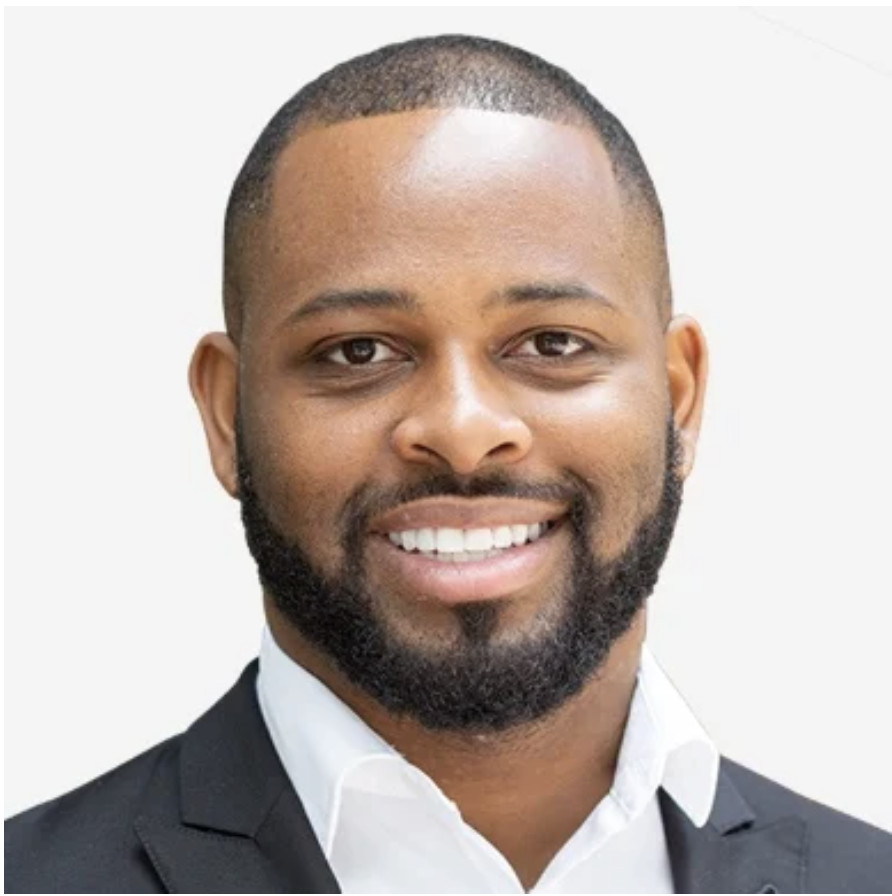 1. Compile a "Story Bank"
One of the things that I coach applicants on–who plan on applying to business school in a few years–is to immediately begin using a diary or notebook to detail their experiences and check in and reflect on at least a quarterly basis. You may be wondering why. Well, considering the mean number of years of professional experience is ~5 for top-tier programs, it can be difficult to recall the details of the various experiences that have taken place during that time frame. So, yes, that time you dealt with a difficult colleague over the following year's roadmap or deciding which project should receive resourcing in your first year of work might end up the best answer for a behavioral question being asked of you in an MBA interview. From a thematic perspective, some commonly discussed topics in an interview are teamwork, leadership, failure, and conflict.
If you haven't kept a diary, take the time to reflect on your professional experiences, even if your reflection spans multiple days. As you complete this mental exercise, think through all of the scenarios that address each of the thematic areas likely to come up in the interview, and keep a running list to help organize your thoughts. I recommend thinking of stories first (macro prep) then thinking of which types of questions the story can answer (micro prep). This is a better strategy than trying to prepare by simply rehearsing interview questions pulled from the web. This is not to say that you shouldn't review MBA interview questions likely to come up during your conversation, as doing so may give you some ideas on how to better apply your story bank. We cover frequently asked interview questions in detail in our article, The Most Common MBA Interview Questions. You can also find program-specific details in our MBA Interview guides.
2. Research Frameworks and Decide Which Works Best for You
Most interviewees are familiar with the STAR (Situation, Task, Action, Result) framework for answering behavioral questions. It is the most widely used framework and for good reason.
The STAR Framework for Interview Preparation
The STAR framework allows you to structure your thoughts and then deliver an answer to the interviewer in a digestible way.
So, let's break down that framework. STAR is an acronym that stands for:
Situation: Set the scene and give the necessary details of your example.
Task: Describe what your responsibility was in that situation.
Action: Explain exactly what steps you took to address it.
Result: Share what outcomes your actions achieved.
According to the Muse, STAR format works well for answering behavioral questions with openings such as:
Tell me about a time when…
What do you do when…
Have you ever…
Give me an example of…
Describe a…
Discover Your Path To Success
Get expert MBA admissions advice delivered straight to your inbox. 📨
CARL Framework for Interview Preparation
Another framework that is a personal favorite of mine is CARL. CARL is a framework that I especially love because it organically encourages reflection through telling what one has learned, which can be especially helpful to round out a response. Recall that in an interview, the interviewer is not only concerned with the what (you did) but also the how and why (you did it).
According to the University of Edinburgh, the CARL framework is adapted from a job interview technique where you structure each of your answers according to the different aspects of the model. Given the reflective nature of successfully answering many job interview questions, this model can easily be used to guide your reflective process on experiences and deliver a compelling MBA admissions interview. CARL stands for:
Context: Briefly describe the context of your experience
Action: Explain what actions you took
Results: Explain what happened as a result of your actions
Learning: Identify what you have learned
Other than ensuring you hit each of the elements in either of these interview frameworks STAR or CARL, you'll want to make sure you are providing the optimal amount of detail for each part. For example, if you've spent 50-60 seconds detailing the situation or context, but only 5-10 seconds detailing what you did and the associated result, you likely have missed the mark for the question by glancing over your value-add. I recommend practicing with a professional to ensure that you're answering using a framework effectively in conjunction with delivering strong content.
3. Prepare Questions to Ask MBA Admissions Interviewers
At the end of almost every interview for MBA admissions, the interviewer–sometimes a member of the AdCom itself–will ask if you have any questions for them. The interviewer might not be evaluating your questions per se; but if you don't have anything to say, or you ask incredibly basic questions, it will reflect poorly on you.
As you prepare, you should not only be thinking about how to answer questions based on your own stories, but you should also develop some reflective questions that you can pose to the interviewer(s). Keep in mind: you will want to be flexible. For example, if the interviewer is an alumni, you can tailor your question to their background as a former student of the program to which you are applying. Likewise, you should be asking questions specific to the program for which you are interviewing. This is a skill that often requires expert guidance and in-depth knowledge of the top business schools and their MBA program offerings.
Just as with your answers, you do not want to rely on pre-rehearsed questions that won't be relevant in your particular interview. The most successful business professionals adapt quickly, and the MBA program might be evaluating your aptitude to do so.
Questions to Ask MBA Interviewer
I've heard students/alumni describe the culture at your program to be XYZ. Would you say this is accurate per your experience so far?
In what direction is the program headed? What kind of changes to the program can be expected in the next 5 years?
Based on what you know about my profile, what advice would you give me if accepted into your program?
So to wrap up, you should have at least 3-4 questions to ask the MBA admissions committee during your interview–and if you have to adjust them on-the-fly, you should still aim to ask at least 3 questions before the interview is over.
Final Steps
In summary, the top 3 MBA interview tips for a successful outcome are:
Compile a "story bank"
Research frameworks and decide which works best for you
Prepare questions to ask MBA admissions officers
Following these tips will ensure a better result than drilling stock interview questions pulled from the web, and it will make you come across as a more genuine business school candidate. But no matter how well you prepare on your own, professional coaching will go a long way to improve your technique.
At Menlo Coaching, comprehensive interview support is a core part of our MBA admissions consulting packages, but we also offer standalone interview prep from some of the best MBA admissions consultants in the business. And that includes Obinna!
If you're interested in learning more, visit our interview prep page, and check out the video below from two former Menlo Coaching clients as they reflect on their experience with interview prep. We hope to hear from you soon!