Applying to Stanford GSB's MBA? Here Are the Basics.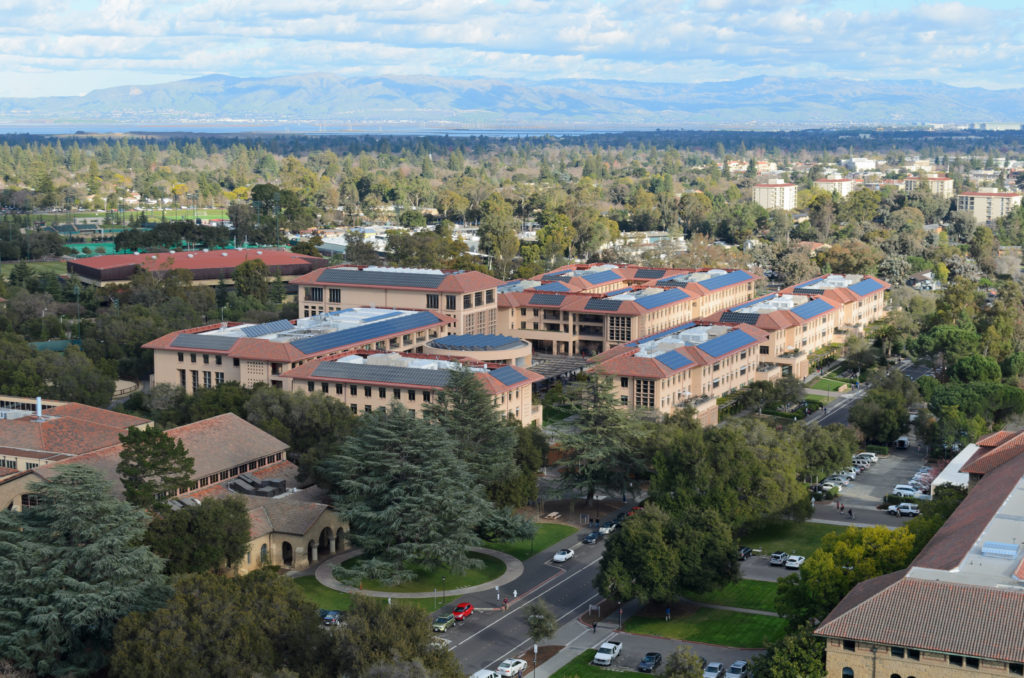 The Stanford Graduate School of Business (GSB) is a leading business school with special strengths in private equity and venture capital, entrepreneurship and social impact. Although it compares unfavorably to Harvard Business School (HBS) in certain metrics–as of 2019, its endowment is reported by Poets&Quants to be nearly $2 Billion lower, and HBS, thanks in part to its larger enrollment, consistently produces more CEOs, cabinet members, and other alumni in powerful positions–Stanford GSB is actually the most selective business school.
This low acceptance rate means that even if you are a great applicant, you are not guaranteed a place. Dean Emeritus Robert Joss famously remarked that he could "double the size of the incoming MBA class without even touching the quality," and the corollary of this statement is that a large number of very well qualified applicants will be rejected each year.
As any MBA program does, Stanford wants to be appreciated for more than it's historical reputation (for entrepreneurship, in this case). Stanford applicants would be well-advised to understand the school's culture of emotional sharing (or over-sharing), giving feedback to each other, and pursuing a humanistic approach to business that relies on understanding the relationships between people. This may be good news for you if you're a humanities major– Stanford admits far more people from this group than peer schools.
This profile lays out the basic facts about Stanford GSB and the resources you'll need to further research the program.
For fast facts on getting into the Stanford MBA program see, Your Chances at Stanford GSB: Acceptance Rate & Other Factors.
Stanford GSB MBA Class Profile
Class Size
424
Acceptance Rate
Does not disclose
GMAT Average
737
GPA Average
3.76
Average Age
Does not disclose
Avg. Years Work Experience
4.9 years
Diversity Intl.
37%
Diversity Women
44%
Pre-MBA Industries
Consulting: 20%
Investment Management/PE/VC: 20%
Technology: 15%
Government/Education/Nonprofit: 8%
Consumer Products & Services: 7%
Arts/Media/Entertainment: 5%
Healthcare: 5%
Financial Services: 4%
Military: 4%
Cleantech/Energy/Environment: 3%
Manufacturing: 3%
Other: 5%

Undergraduate Majors
Engineering/Math & Sciences: 33%
Economics/Business & Commerce: 40%
Social Sciences/Arts & Humanities: 26%
The data above is from 2022 and represents the Stanford MBA class of 2024.
See the full report: Stanford GSB Class Profile
Student Experiences
Stanford GSB MBA Employment Report & Careers
Salary Average
$190,979.00
Offers Upon Graduation
82%
Offers At 3 Mos.
96%
Post-MBA Industries
Finance: 33%
Investment Management: 4%
Private Equity: 15%
Venture Capital: 11%
Other: 4%
Technology: 29%
Consumer: 14%
Enterprise: 6%
Other: 8%
Consulting: 18%
Healthcare: 5%
Media/Entertainment: 4%
Consumer Products: 2%
Real Estate: 2%
Agriculture: 1%
Education: 1%
Energy: 1%
Hospitality/Travel: 1%
Manufacturing: 1%
Transportation & Logistics: 1%
Other: 1%
Post-MBA Locations
United States (North America): 93%
Mid-Atlantic: 4%
Midwest: 7%
Northeast: 22%
South: 2%
Southwest: 2%
West: 56%
Non-US: 4%
Europe: 3%
Asia: 1%
Africa: 0%
Latin America & The Caribbean: 0%
Post-MBA Companies

Does not disclose

Career Development Resources
The data above is from 2021 and represents the career statistics for the Stanford MBA class of 2021.*
See the full report: Stanford Graduate School of Business MBA Employment Report
Stanford GSB MBA Academic Programs
MBA Curriculum
The Stanford MBA program curriculum is segmented into 6 quarters: the autumn, winter, and spring quarters of year one, and the autumn, winter, and spring quarters of year two. The GSB required curriculum spans over the first year of the program, where students take fixed core classes in the autumn quarter, and select from a limited variety of classes during the winter and spring quarters. Students must also complete one Global Experience requirement. GSB's elective curriculum allows students to choose from at least 100 courses in their second year. These courses vary by year. Some of the current courses offered at Stanford are Strategic Philanthropy and Impact Investing, Media Entrepreneurship, Investing for Good, Strategic Pivoting for your Next Chapter, and Making Social Ventures Happen by Attracting Financial and Human Capital.
Explore the full list of course offerings: Stanford GSB course bulletin
Majors
The Stanford MBA leads to a comprehensive general management degree. Although GSB does not offer majors, students choose their electives from nine different academic areas:
Accounting
Finance
Economic Analysis and Policy
General and Interdisciplinary
Marketing
Organizational Behavior
Operations, Information and Technology
Political Economics
Strategic Management
Experiential Learning Programs
GSB offers a range of opportunities through their Social Entrepreneurship Program and the Stanford GSB Impact Fund.
Research Centers
GSB has seven research initiatives and two research centers:
MBA International Study Programs
GSB requires students to complete at least one global experience in their first year. Students can choose from four experiences.
Global Management Immersion Experience: Students spend four weeks in a foreign country working on projects during the summer.
Global Seminars: Seminars provide an in-depth coverage of a global business topic, and students spend eight to ten days in the seminar location.
Global Study Trips: Travel to an international location for eight to ten days in a group of 20 to 30 students to develop a strong understanding of a global issue.
Stanford-Tsinghua Exchange Program: Collaborate with students from Tsinghua University School of Economics and Management on academic projects.
GSB also allows students to create their own independent study or global internship.
Video Resources on Stanford GSB Academics
Stanford GSB MBA Application
Coming from private equity, Alex knew he wanted to continue to build his career. A top-tier MBA was almost a prerequisite for his advancement: the degree would sharpen his leadership acumen, lay a knowledge foundation for him to build his own fund in the future, and help him establish a network that would support him throughout his entire career.
Hear how he navigated the MBA application process and ultimately won a spot in the Stanford GSB MBA Class of 2022.
The latest application requirements set by the Stanford Graduate School of Business MBA admissions office are described in the links below.
Essays
Here are the prompts for Stanford GSB's 2022-2023 application:
What Matters Most?

Essay A: What matters most to you, and why? (upload file, suggested WC: 650 words)

Why Stanford?

Essay B: Why Stanford? (upload file, suggested WC: 400 words)

Impact Mini-Essays

Optional Question. Think about times you've created a positive impact, whether in professional, extracurricular, academic, or other settings. What was your impact? What made it significant to you or to others? (text box, up to 1200 characters, approximately 200 words, for each example, up to three examples)

Background Mini-Essay

We know that each person is more than a list of facts or pre-defined categories. With this question we provide you with an optional opportunity to elaborate on how your background or life experiences have helped shape your recent actions or choices. (text box, 1200 characters)
Letters of Recommendation
The 2022-2023 Stanford GSB recommender questions are as follows:
Optional comment — Feel free to comment if you need to clarify the ratings you have assigned. (Short answer, 500 characters)
Interaction with the applicant — Comment briefly on the context of your interaction with the applicant. If applicable, describe the applicant's role in your organization. (Text box, 320 characters)
Performance comparison — How does the applicant's performance compare to that of other well-qualified individuals in similar roles? Provide specific examples. (e.g., what are the applicant's principal strengths?) (PDF, 500 words)
Constructive feedback and the applicant's response — Describe the most important piece of constructive feedback you have given the applicant. Detail the circumstances and the applicant's response. (PDF, 500 words)
Optional — Is there anything else we should know? (PDF)
Video Resources on Stanford GSB Admissions
Stanford GSB MBA Admissions Interviews
The majority of admissions interviews are conducted by Stanford GSB alumni. Interviewers are trained to focus especially on behavioral questions, asking numerous follow-up questions to understand exactly what you did in each situation and why. Interview reports from our clients indicate that the variability from interviewer to interviewer in terms of length, style and content is high.
Read more: The MBA Interview for Stanford Graduate School of Business
Stanford GSB School Useful Links
What Makes Stanford GSB Unique?
Touchy Feely: This incredibly popular course about interpersonal dynamics is the single most famous aspect of the Stanford GSB. Be warned–it is difficult to say anything fresh about this topic in your essays!
Stanford University's Six Other Schools: Stanford's campus is designed with the GSB at the center, with the other graduate schools radiating outward from it. Many GSB students take courses at these schools, or design programs at the d.school.
TALK: This is a forum for Stanford students to speak publicly to their classmates about highly intimate personal stories. You won't find a homepage for this club with recordings of previous sessions–but some Googling for "Stanford GSB TALK" will bring back more information about this tradition.

*All data retrieved from the Stanford GSB MBA Program webpages, unless otherwise stated.