MBA Essay Tips: The 4 Admissions Essays You'll Likely Encounter When Applying to Business School
It can seem like there are an infinite variety of MBA admissions essays. With famous examples, like the Stanford GSB application's "What Matters Most to You, and Why?" or the Duke Fuqua application's "25 Random Things", it is easy to get overwhelmed thinking that you will have to write a completely different essay with a different subject for every question on every one of your business school applications. While each type of MBA essay does need to be tailored to each b-school, you can simplify and streamline the process of essay writing by embracing the idea that most admission essay prompts can be categorized into core themes.

Let's get to know them below:
MBA Application Essay #1: The Personal Statement
MBA admissions committees care about your core values, your moral character, and the passions that motivate you. For example, UC Berkeley's Haas Business School has four stated defining principles:
Question the Status Quo
Confidence Without Attitude
Students Always
Beyond Yourself
Dartmouth's Tuck School of Business is interested in accepting genuinely nice people. Duke's Fuqua School of Business is interested in people's "decency quotient." These business schools look to recruit people with worldviews that are compatible with these values and it is your job, in this category of essay, to make sure that comes across.


Luckily, you can talk about almost anything in these personal essays. Applicants will often discuss relationships with friends and mentors. Others might talk about the hardships they overcame or difficult experiences. However, there are some things to avoid which we discus here: 4 Mistakes Applicants Make when Writing the Personal Essay.
At the core, your business school personal statement should serve to illuminate who you are as a person and demonstrate that you live according to a code that is in line with your target business school's own approach to education.
Yaron Dahan on the Importance of Your Story:
MBA Application Essay #2: The Career Goals Essay
Business school admissions committees want you to have a good job when you graduate from their MBA program. This is for three reasons:

Business schools want their employment report to look good! That means that a very high percentage of graduates receive job offers (currently 98.4% at Wharton, for example), and those jobs have high compensation.
Business schools want you to get not just "a job", but a job that you really want. Satisfied students who achieved their goals are likely to promote the school to other potential students and speak well of the program.
Business schools hope for (some of) their graduates to make enough money to eventually become donors.
Even though getting a good job is important, this isn't everything. In order to stand out from other candidates, the job needs to be a bit inspiring as well. If you are not ambitious enough in outlining your goals and the impact you want to make in your future career, it is possible to come across as a boring candidate who is more or less content to stay in their current position with slightly better pay. Business schools will likely take a hard pass on those applicants. That said, if you are not somewhat realistic with what you want to accomplish, you can end up sounding naïve or unserious.

The goal here is to walk the line between the two. It is your job to convince the school that you have goals which are meaningful, but also grounded in your past experiences and considered enough that your success is assured.
To hear more on this, check out: Career Goals for MBA Essay Writing and More.
Demonstrating School Fit
After you state your goals, you'll also need to explain how the MBA is a necessary part of achieving those goals. This is a chance to show that not only do you need an MBA, but that the particular program you're applying to is exactly the right fit with your development needs.
What MBA programs really want to know is that you have done your homework and researched the school in detail. Admissions officers DON'T want to see copy/paste from the course catalogue. It is important to network with schools beforehand and then use what you learned to show that only their institution really has the resources to make your goals a reality.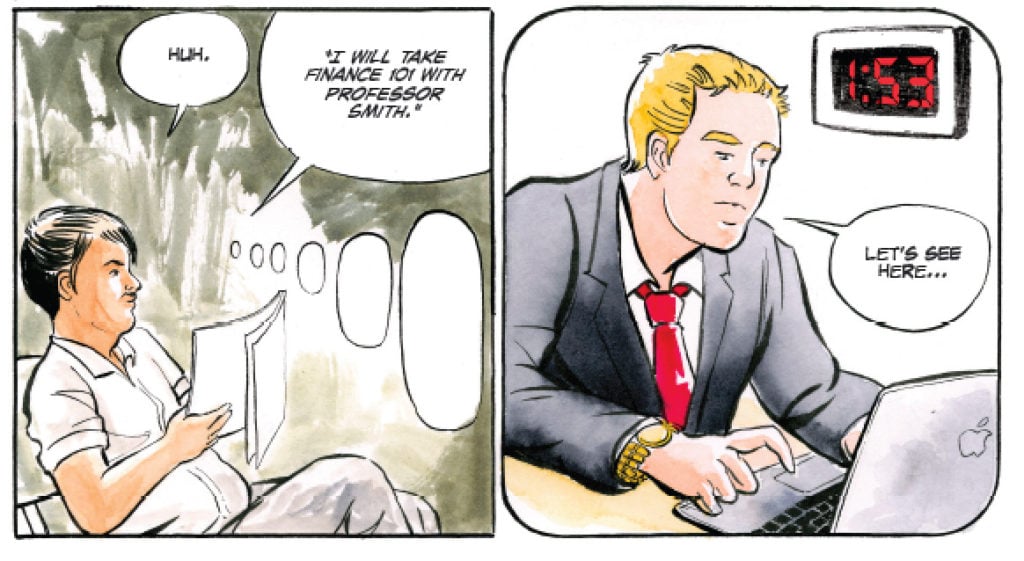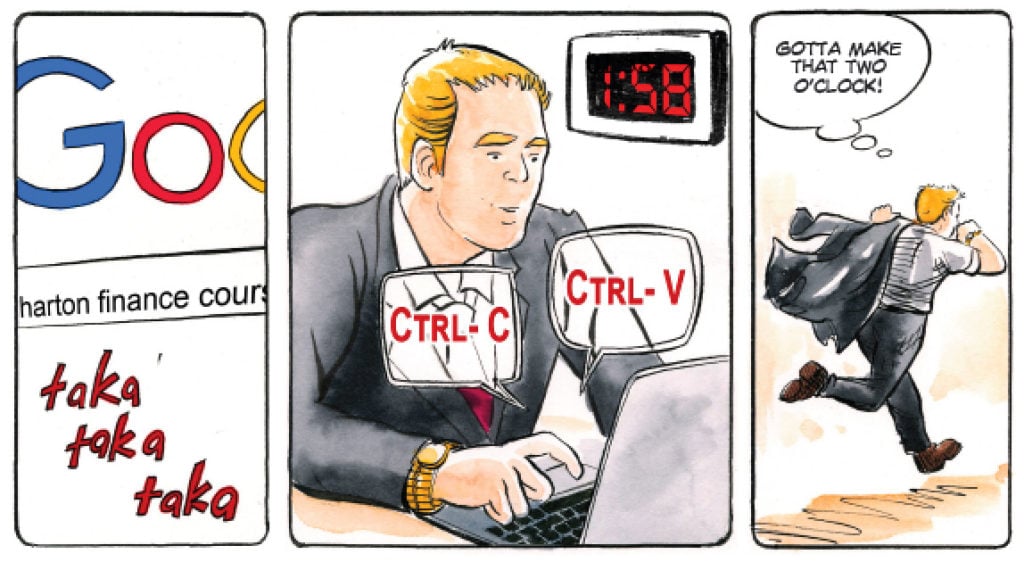 MBA Application Essay #3: School Participation Essay
Business schools are selfish! They want to know that you will add something to their institution by attending. Schools rely on students to run many programs, such as professional clubs, and want to know that you will be an active participant in the campus culture. In fact, MBA programs tend to do almost every class and activity in groups.
In order to answer questions like these effectively, you will need to map out the kinds of school-sponsored clubs, conferences, and activities in which you are interested in participating. Consider where you can make helpful contributions to campus life: how can you benefit your classmates as well as the school as a whole?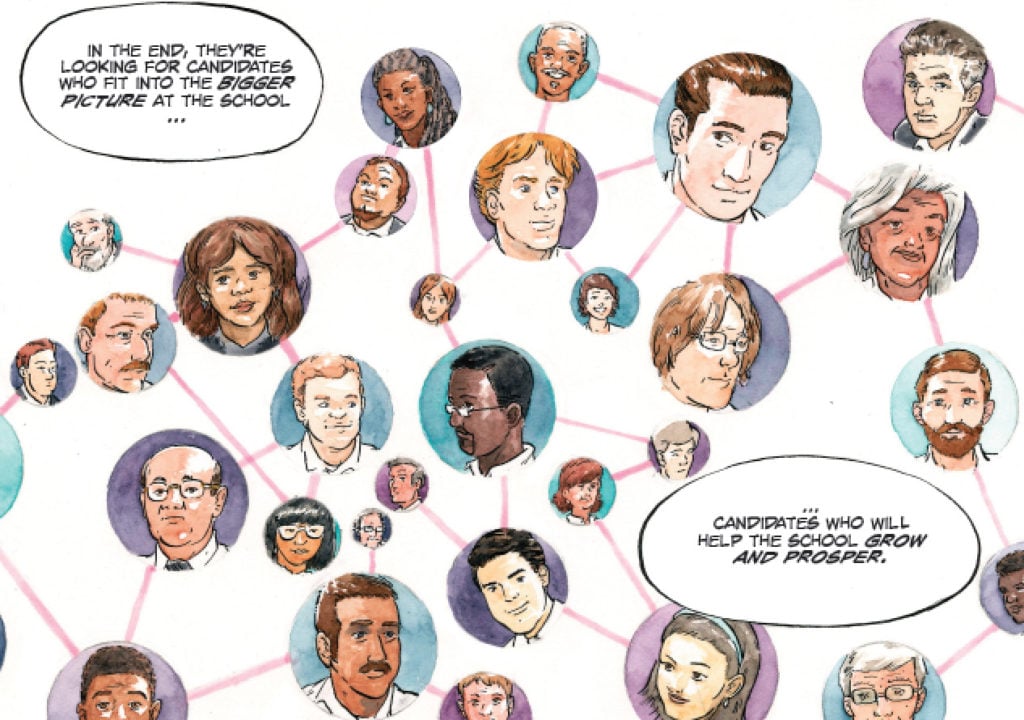 MBA Application Essay #4: Behavioral Essays
An MBA program might ask about your previous experiences, both to gauge whether you're ready to benefit from the school's leadership development programs and to know your moral values as a leader. These questions can come in a number of forms.
They might prompt you by saying "Tell us about a time when you led a team" or even "Tell us about a time when you failed."
What schools really are looking for, in this instance, is some sign that you are self-reflective. They want to understand that you have experienced some leadership setbacks that have made you interested in and prepared to take in the knowledge they have to offer.
MBA Leadership Essays and How to Write Them
What makes you a strong leader? This can be a difficult question to answer. If you have a lot of leadership experience, your challenge is to tell your story in a compelling and authentic way. And if you don't have a lot of leadership experience, your task is to be creative about how you answer the prompt, so that you can demonstrate to admissions committees the type of leader you'll be.
In both cases it's important not to exaggerate the truth. As soon as you inflate what your actual experience was, you call into question not only your response to the leadership question, but also the truthfulness of the rest of your application.
When shaping a response to the leadership question, you should first think about all of the people you interact with at your job: your manager, colleagues, team members of other departments, office staff, and HR. Consider your role on this team, and what your contributions were.
If you truly had a leadership role, reflect upon your experiences—good and bad—in leading a team. Admissions committees want to see not just your successes, but also your resilience and ability to learn from mistakes. If you weren't the leader, you can pull from examples of good leadership that you have encountered, and demonstrate how you embody those skills, perhaps by describing non-work-related leadership positions you have held.
Questions to Consider for Leadership Essays
When developing your response to the leadership question, it is important to provide as many specifics as possible—particularly in your earliest drafts. Here are some questions that can help you make your essay convincing and engaging. (You don't necessarily need to answer all of them; they are just a starting point.)
What did you do in your role to fix problems?
How did you handle situations where you had to escalate the issue to management?
How did you work with people who weren't members of your team? How did you get what you needed, even from people who couldn't care less about you?
If everyone in the office was down, what did you do to perk people up?
Did you ever informally mentor junior colleagues?
What fears or problems did you overcome in order to lead successfully?
Writing about Difficulties, Failures and Weaknesses
A common question in MBA essay prompts concerns a failure or setback in your career. These are a few examples of essay prompts that top MBA programs have used to ask about this topic:
Tell us three setbacks you have faced.
Describe a situation taken from your personal or professional life where you failed. Discuss what you learned.
Discuss a time when you faced a challenging interpersonal experience. How did you navigate the situation and what did you learn from it?
These can be unpleasant topics to write about. How should an applicant respond to questions like these?
Pick a Genuine Failure or Weakness
Although it may seem tempting to tell a story in which your own failures are minimized, this type of response is unlikely to be effective, because it does not give you the chance to show self-reflection and personal growth. Moreover, an example where you give a 'faux failure' is much less likely to engage the reader than one where you describe a genuine failure of setback.
For example, imagine that you decided to write about an important project that failed due to an error by someone in the team you supervised. You may be tempted to write that "the team member was unable to take the responsibility and should have been monitored more closely." Although this may be part of the story, a better response would include some reflection on your personal contribution to the problem. Instead of giving the trite insight that you should have monitored the team more carefully, you could write about the shortcomings in your management style and ability to motivate the team. By doing this, you show that you are honest and able to to reflect on failures, and you give yourself the chance to go on to describe what you have learned.
Don't Turn a Failure Essay Into an Achievement Essay
For instance, in the above example, do not draw the attention away from your failure in managing the team by pointing out how hard you worked on the project yourself. You do not want to give the application committee the impression that you only want to talk about your successes, but are reluctant to reflect on your weaknesses.
Describe What You Learned
End your essay by describing what you have learned from your failure or setback and give an example of how you used your new insight. This is an expected topic even if it is not mentioned in the text of the prompt.
An average essay draws trite lessons. Sticking again with the example above, you might write that "each team member has a unique style and should be motivated accordingly." A better response includes more details: Why did you fail to connect with the problem team member? Were there warning signs that you could have seen? A great response includes an example where you put your fix into action: you can mention, for instance, how you worked successfully with the same team member on a later project or were able to spot a potential problem early on in another team you managed afterwards.
By taking the courage to write honestly and directly about your failures, and then showing how you have put your learnings into action after the failure, you will have tackled this difficult essay topic successfully.
Now that we have looked at the main categories of MBA essays, let's talk about one of the persistent myths about the MBA application process: using example essays and templates.
MBA Essay Examples and Templates–A Bad Idea
It is tempting to think that you can model your business school essay off of someone else's successful essay. People spend time and money searching for "the perfect MBA essay sample" to use as a guide. First, you may hope to avoid the effort of having to write the essay yourself. Second, this is the sort of cargo cult thinking that says: if I copy what a successful applicant did, then I will also be admitted.
The truth of the matter is that sample essays don't work. People get admitted to MBA programs for many reasons. Menlo Coaching has bought and reviewed several editions of the Harbus Essay Guide, which contains a number of successful HBS essays… and some of the essays therein are absolutely terrible. One essay spent its entire length bragging about the writer's vast family wealth and all the celebrities the writer knew. Clearly, that applicant did not get in on the merits of their essay-writing skills.
Former HBS director of admissions Dee Leopold famously said that "Applying to Harvard is not an essay writing contest." As per our MBA applications and admissions guide, people are accepted to MBA programs not on the quality of the writing, but on the quality of the thinking that went into the essay. As a result, "the perfect essay" is actually the one that answers the question based on your perspective and experiences.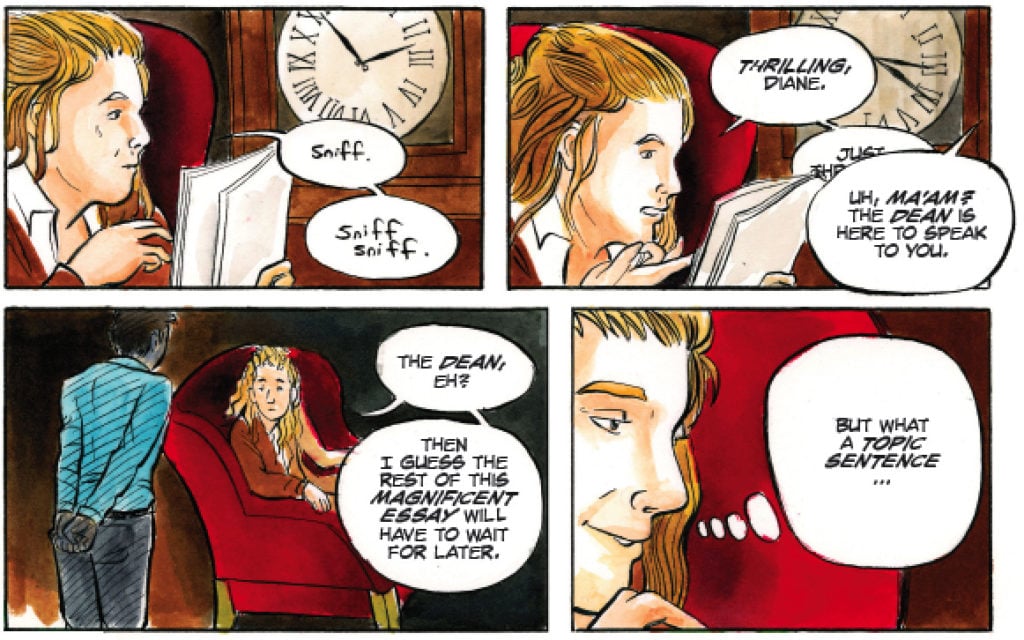 By focusing on these broad categories, you can avoid some of the pitfalls of the essay writing process. Try to keep in mind what your overall MBA story is and don't get lost in some of the things that don't matter, such as "sample essays" or figuring out the exact language you are going to use.
Remember, the best application essay is the one that addresses the question in a way that is tied in to your personal experience.
Read more on MBA essays