MBA Admissions Resources
Covering the complete range of business school admissions and applications topics, our MBA Admissions Resources will prepare you for the MBA from start to finish.
Complete Guide to MBA Applications
For the uninitiated, the MBA application process can be overwhelming: there is much to learn, and much to be done.
In our one-stop admissions guide, we cover not only the written application and interview process, but also the steps you can take to build your MBA profile in the years before you apply, and the unofficial parts of the process that can be surprisingly important, like networking with schools.
---
MBA Resume & Career Goals
Creating an MBA resume might seem like a routine task. However, it's a crucial part of your application, and one that is often underestimated.
MBA programs want to admit applicants who have strong, actionable career goals. Here's how to best articulate them to the AdCom.
Essay Writing

Individual guides on MBA essay prompts, including video explanations of the major essay prompt categories: the personal essay, career goals essay, and the behavioral essay.
Essay writing can be one of the most challenging aspects of an MBA application. We try to make things easier on you by breaking down all MBA essays into 4 basic categories, along with some tips that can help you approach each set.
Your MBA personal statement can be the "make or break" part of your application. Learn how to best articulate your personal statement—and which mistakes you should avoid.
Writing your MBA essays can be stressful. Here are some ways to streamline the process and write your essay with ease!
Networking & Extracurriculars

Extracurricular activities help to show your well-roundedness. Here, we tell you how to develop your extracurriculars and frame them correctly in your application.
Visiting campuses is an excellent way to connect with students and faculty. Here's how to schedule your visits and network effectively—whether virtually or in-person.
MBA fairs are an efficient way to meet lots of school representatives in one go. This article discusses how meeting admissions officers at fairs can enhance your essay and overall application strength.
Given time and the right planning, you can develop a fantastic MBA profile that admission officers at your target business schools will remember. This article tells you how.
Learn the differences between on-campus and off-campus recruitment, and how to make the most out of what your school and hiring companies offer.
MBA Interviews
Nervous before your big MBA interview? We have interview guides for every program, including questions you can expect—and how to answer them.
The MBA interview is nerve-wracking. In this article, we teach you how to confidently prepare so you can walk into the room with confidence.
In this article, MBA admissions consultant Obinna Arizor offers three tips to stand out against other applicants.
Listen to top MBA admission consultants on how to truly impress top MBA AdComs.
MBA Applicants
Traditional MBA Applicants
Information for tech, private equity and venture capital, and military MBA applicants.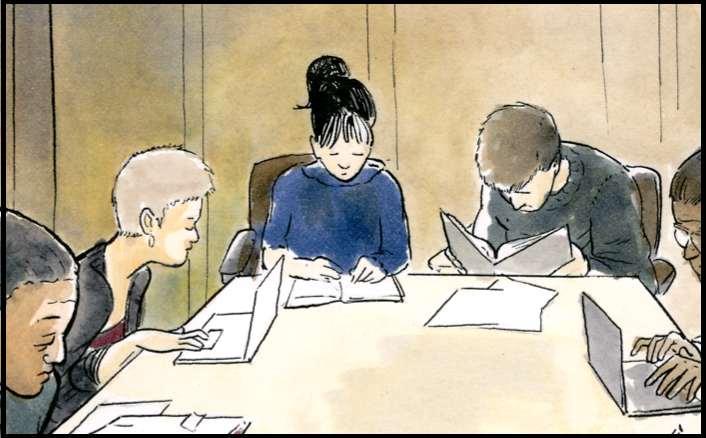 Tech Applicants
PE and VC Applicants
Military Applicants
Non-Traditional MBA Applicants
Information for reapplicants, college students, and family business applicants.

Reapplicants
College Students
Family Business Applicants
Applying to an MBA Program as a Couple
MBA Admissions Consultants
Honest coverage of MBA admissions consulting—find out whether a consultant is right for you and how you can go about finding a firm that fits your needs.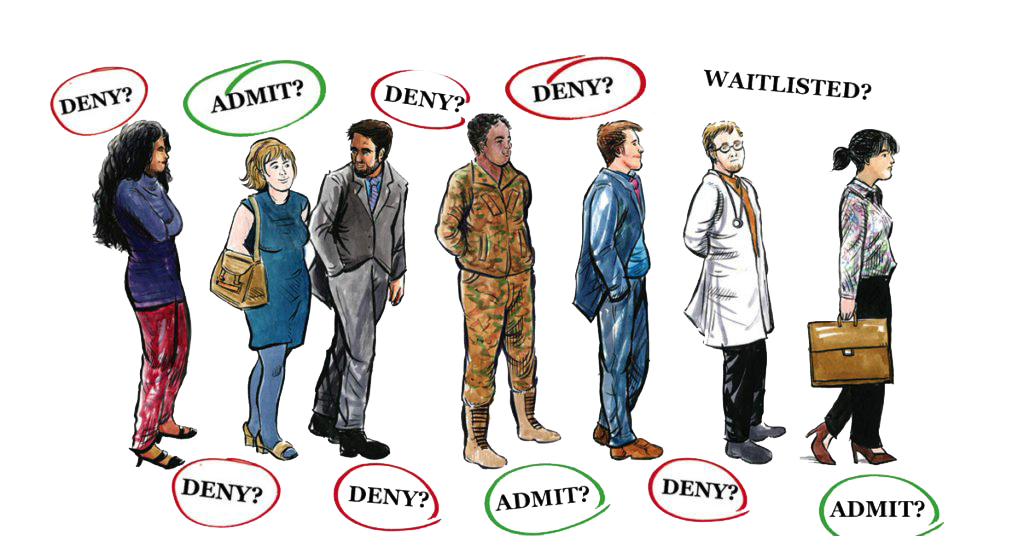 Wondering what factors determine acceptance to top MBA programs? From your undergraduate institution to your GMAT score, enter your stats and get honest feedback on your profile.
Here, we tell you 4 secrets of the MBA admissions consulting industry.
If all MBA consultants have five star reviews, how do you know which one is the best? In this article, we teach you how to tell the difference between real and fake reviews.
Looking for Expert Insights?
With decades of combined experience, our team of MBA admissions consultants has answers to your questions.