Everything You Need to Know about the Michigan Ross EMBA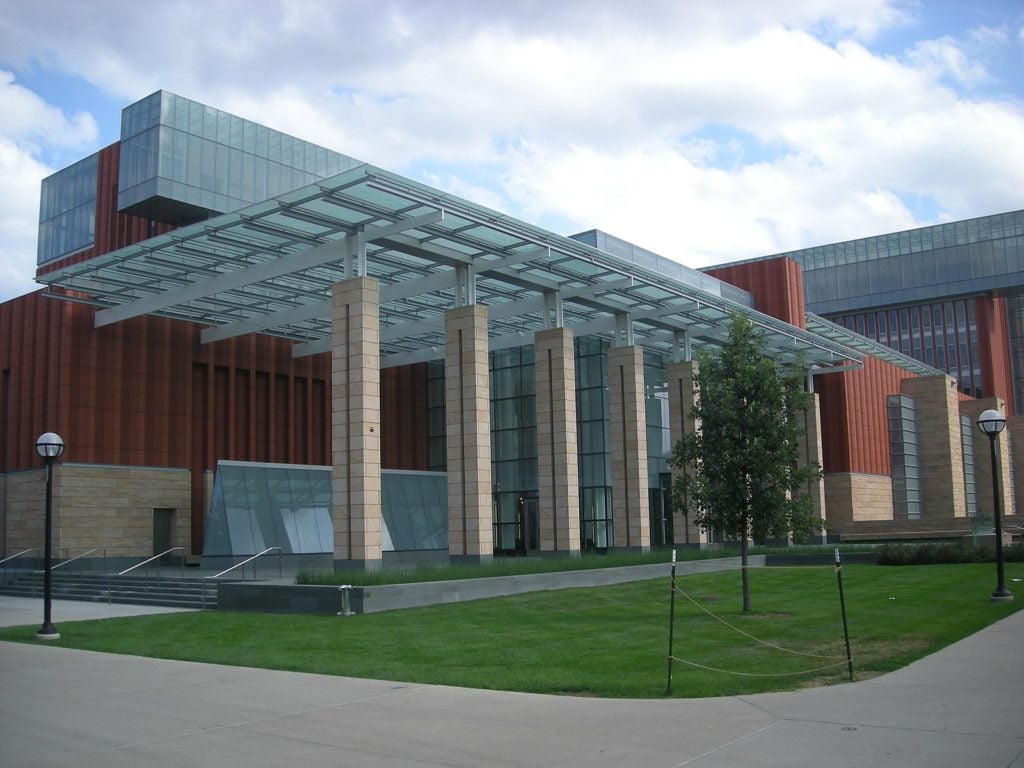 University of Michigan Ross' Executive MBA program immerses students in a close-knit community of accomplished working professionals. Michigan Ross uses a holistic curriculum to give students a more strategic perspective on the business world, teaching them how to manage competing stakeholder interests and hone their executive presence. In addition to rigorous academics, Ross EMBA students can expect to build lifelong connections and travel the world.
Michigan Ross offers students a unique opportunity to experience life in another industry, role, or location through their ExecMAP program. This program is a major selling point for business professionals who hope to gain new perspectives during their Executive MBA program.
The Michigan Ross EMBA program offers flexible degrees that allow students to continue working full-time while earning their degrees. Consistently ranked among the top five Executive MBA Programs, the Michigan Ross EMBA appeals to accomplished working professionals who strive for increased success as leaders. Prospective students must have at least eight years of work experience, but the typical Ross EMBA student has an average of 16.3 years of professional experience.
Michigan Ross EMBA Class Profile
Class Size
98 (Ann Arbor + Los Angeles)
Age/Experience
Average Age: 40 years
Average Work Experience: 16.3 years
Diversity
Women: 24%
International: 26%
Pre-MBA Median Salary
$179,898
Advanced Degrees
46%
Explore the full class profile here: Michigan Ross Executive MBA Program Class of 2024 Profile
The Michigan Ross Executive MBA
Michigan Ross offers two different locations in the United States for their EMBA program: Ann Arbor, Michigan and Los Angeles, California. These programs have the same curriculum and schedule.
Michigan Ross EMBA Class Format
This EMBA program meets for classes once per month in person, staying engaged remotely throughout the rest of the month. Students are expected to devote between 20 and 25 hours per week on their coursework outside class, taking three courses at a time on average. The Michigan Ross EMBA program works on a five-term schedule that begins in August and lasts 21 months.
Logistics for a Non-Traditional MBA Program
Although this program's instruction takes place strictly in-person, it allows for a flexible work-life balance. Since students are required to stay employed full-time throughout the duration of the program, class meetings only take place once per month and exams are taken remotely on the weekends, accommodating the typical weekday work schedule.
Michigan Ross EMBA Curriculum
Michigan Ross' EMBA program has five terms, each with a distinct theme. These themes are Learning and Personal Growth, Resilience and Thriving, Leading Change and Innovation, Managing the External Environment, and Defining Your Leadership Vision.
Michigan Ross' curriculum includes three main components: coursework, ExecMAP, and the Leadership Development Program. The coursework consists of 12 core courses and the student's choice of 14 different electives, including Entrepreneurial Ventures, Global Finance, and Personal and Organizational Leadership.
The core curriculum teaches students multidisciplinary business skills through courses such as Evaluating Financial Performance, Economics of Business, and Strategies for Growth. Next, ExecMAP is a project immersion course that gives students the opportunity to learn about and personally experience working in a different industry, role, or global location. Finally, the Leadership Development Program encourages students to grow in their already-established leadership skills, using the Michigan Model of Leadership (MMOL).
Video Resources on Michigan Ross Academics
Michigan Ross EMBA Application
The Ross EMBA application includes an online application and an interview. The application requires a resume, letter of recommendation, essays, transcripts, and a statement of support from the prospective student's employer. There are four deadlines for applying: December 15, February 1, March 15, and May 1.
Michigan Ross EMBA Essays
Michigan Ross' EMBA program requires applicants to submit two 400-word essays and suggests an optional statement.
Michigan Ross EMBA Essays
Professional Achievement: What is your proudest professional achievement?
Leadership: Adopted by thousands of businesses and leaders around the world, and recognized by the Financial Times as one of the 40 most important management frameworks in history, the Michigan Model of Leadership underlies all leadership research and teaching at Michigan Ross. Please describe your personal leadership goals and how the Michigan Model of Leadership and the EMBA leadership development curriculum will help in the achievement of those goals.
Optional Statement: Elaborate on your skills, describe your experiences, or tell us why joining the Michigan Ross EMBA program is important to you.
For more guidance, take a look at our MBA Essay Tips, where we look at the most common MBA essays and discuss how to answer them effectively.
Michigan Ross EMBA Interview
After beginning the online application, an interview may be scheduled with either one or two members of the admissions committee at Michigan Ross. An interview can be requested by a prospective student by sending a copy of their resume to the Ross EMBA Admissions Office. The Michigan Ross EMBA program requires the completion of an interview for admission.
Why Michigan Ross?
Michigan Ross attracts applicants from a variety of industries, including healthcare, manufacturing, government, and technology. Thus, classes are diverse, encouraging students to build relationships and learn from peers they might not have otherwise interacted with in the working world. Additionally, the faculty at Michigan Ross are known for being supportive and accessible to students. This highlights Ross' dedication to cultivating leaders who strive to enact positive changes in their professions.
Michigan Ross EMBA Useful Links
*All data retrieved from the Michigan Ross EMBA Program webpages, unless otherwise stated.