Everything You Need to Know about the Duke Executive MBA Program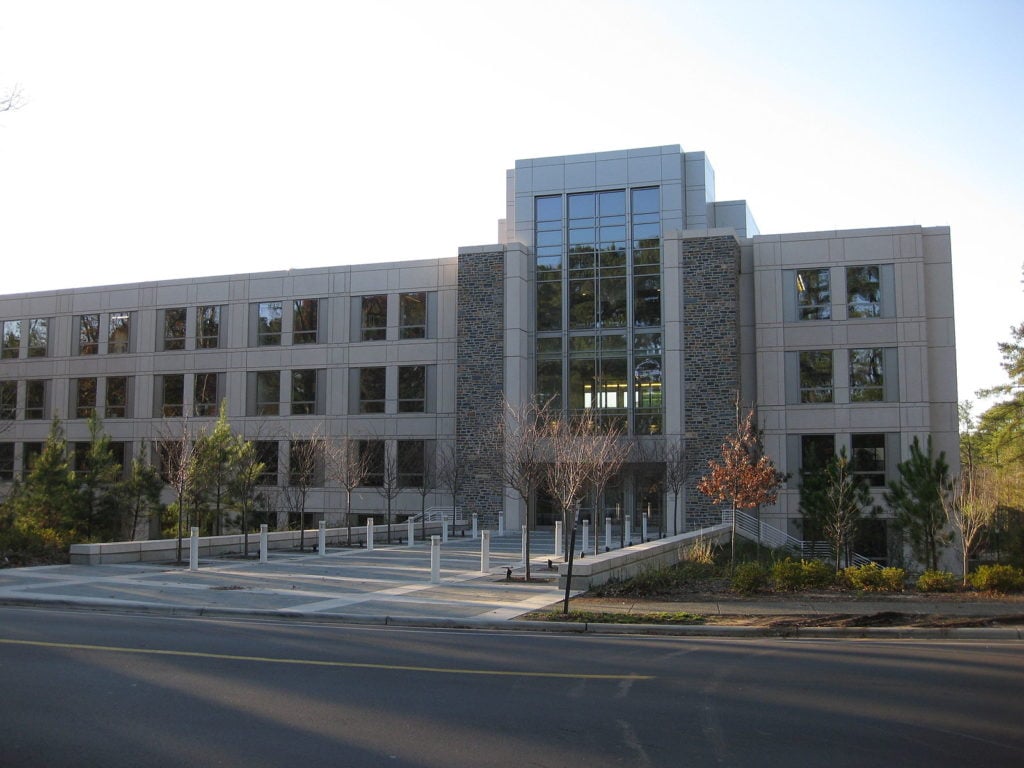 Duke University's Fuqua School of Business offers a global executive MBA program, which includes international residencies and exposure to a diverse global network in addition to a more traditional weekend EMBA program. Duke Fuqua stands out for its functional and topical concentrations. Duke students can take two electives and complete one independent project to earn a concentration in Finance, Strategy, Marketing, Energy and Innovation, or Entrepreneurship and Environment. Earning one of these five concentrations allows business professionals to increase their industry potential and employment opportunities.
Duke's EMBA programs encourage students to engage with business professionals around the world, giving them an understanding of how culture and institutions may shape business. Both programs offer unique, flexible degrees that allow students to continue working full-time while earning their degrees.
The Duke Executive MBA programs prioritize diversity, collaboration, global engagement, and experiential learning. For example, the Duke Global Executive program includes a Global Immersion course that teaches students about global management challenges through interactive experiences, like cultural engagements, company visits, and local interactions. Finally, Duke's team approach appeals to working professionals who want to build their network and learn from peers who are coming from many different industries. 
Duke Fuqua EMBA Class Profile
Duke Fuqua Global Executive MBA Program
Class Size
55-65
Age/Experience
Average Age: 34
Average Work Experience: 11 years
Diversity
Women: 35%
Underrepresented Minorities: 25%
Undergraduate Majors
Engineering/Natural Sciences: 43%
Business & Accounting: 28%
Liberal Arts & Other: 15%
Economics: 14%
Industries Represented
Hospital/Health Service: 13%
Financial Services: 11%
Sales/Business Development: 7%
Manufacturing/Operations: 7%
Energy/Chemical/Gas: 6%
General Management: 6%
Entrepreneurship: 6%
Tech: 5%
Consulting: 5%
Government: 4%
Information Technology: 4%
Marketing/PR/Advertising: 4%
Other: 22%
Pre-MBA Median Salary and Bonus
Does not disclose
Advanced Degrees
31%
Explore the full class profile here: Duke Fuqua Global Executive MBA Program Class of 2024 Profile
Duke Fuqua Weekend Executive MBA
Class Size
175-190
Age/Experience
Average Age: 35
Average Work Experience: 11 years
Diversity
Women: 31%
Under-Represented Minorities: 18%
Undergraduate Majors
Engineering/Natural Sciences: 49%
Business & Accounting: 29%
Liberal Arts/Other: 16%
Economics: 6%
Industries Represented
Health: 14%
Financial Services: 12%
Government/Military: 9%
Info Tech: 9%
Tech: 7%
Manufacturing: 6%
Consulting: 6%
Sales: 6%
Energy/Chemical/Gas: 5%
Research and Development: 4%
General Management: 4%
Other: 18%
Pre-MBA Median Salary and Bonus
Does not disclose
Advanced Degrees
45%
Explore the full class profile here: Duke Fuqua Weekend Executive MBA Program Class of 2024 Profile
Duke Fuqua EMBA Student Experiences
The Duke Fuqua Executive MBA
Duke Fuqua offers two different EMBA programs: the Global Executive MBA and the Weekend Executive MBA. Despite differences in location, these programs have the same curriculum, access to accomplished faculty, and cohort-based learning style. Duke's EMBA programs offer five different concentrations and one certificate. The concentrations are Energy and Environment, Entrepreneurship and Innovation, Finance, Marketing, and Strategy, and the certificate is the Health Sector Management (HSM) Certificate.
Duke Fuqua EMBA Class Format
Both seven-term programs have short in-person residencies with distance learning periods. The Global Executive MBA program lasts 21 months and includes week-long international travel to the Middle East, Asia, Latin America, and Europe, in addition to a two-week orientation at Duke's campus in Durham, North Carolina and two one-week residencies for electives during the final term. The Weekend Executive MBA program lasts 22 months and is based solely in the U.S. on Duke's campus. This program has three-day campus residencies once per month in addition to weekend distance sessions.
Logistics for a Non-Traditional MBA Program
Although both programs use in-person learning, they allow for a flexible work-life balance. Since students are required to stay employed full-time throughout the duration of the program, in-person class meetings for the Weekend Executive MBA program only take place once per month on the weekends, accommodating the typical weekday work schedule. The Global Executive MBA only has eight weeks of in-person learning throughout the entire 21-month program, also allowing students to continue focusing on their careers.
Duke Fuqua EMBA Curriculum
The Duke Fuqua leadership-focused Global EMBA curriculum includes 17 courses: 10 core courses, three multidisciplinary courses on dynamics in global business, and the choice of four out of 20 different electives. The Weekend EMBA program curriculum includes core courses, a four-course leadership series, and electives.
The core curriculum for both programs includes courses such as Financial Accounting, Marketing Management, and Foundations of Strategy. Electives cover subjects such as Corporate Restructuring, Entrepreneurial Strategy for Innovation-Based Ventures, Negotiations, and Venture Capital and Private Equity. Although not as immersive as the Global Executive MBA program, students of the Weekend Executive program are given the opportunity to make their degrees more international by participating in the Global Academic Travel Experience (GATE).
Duke's case-based curriculum includes reading, debate, and analysis. Students of the Duke Fuqua EMBA programs are expected to work 20 hours per week during distance learning periods. Duke relies on learning teams, consisting of five to six diverse peers, allowing students to gain different perspectives.
Video Resources on Duke Fuqua Academics
Duke Fuqua EMBA Application
Duke Fuqua's online application requires applicants to submit their resume, transcripts, self-reported test scores (GMAT, GRE, or Executive Assessment (EA)), three required essays, and a letter of recommendation. All applicants are required to have at least five years of professional experience.
Duke Fuqua EMBA Essays
Duke encourages applicants to prepare their essay responses carefully, revealing their perspectives to the admissions committee. Prospective students should demonstrate their competence, character, and purpose within their essays, also including information to convince the admissions committee that they value diversity and have strong leadership skills. The essays have no suggested word count or limit, revolving around what inspires and drives the applicant.
Duke Fuqua EMBA Essays
Personal Statement: Pursuing an MBA offers a fantastic springboard to your desired career goals. What are some professional milestones you've set for yourself or challenges you're currently facing? How do you think Fuqua's Executive MBA will specifically help you achieve your goals and navigate those challenges?
Career Question: The ability to customize your MBA experience through electives, optional concentrations, the Health Sector Management certificate, experiential learning opportunities, and/or participating in student clubs is one of the highlights of Fuqua's Executive MBA programs. How do you see yourself taking advantage of these opportunities?
Behavioural Essay: The Admissions Team wants to get to know YOU — beyond your professional and academic achievements shared with us in the application. Please share with us five random things about you. This could include important life experiences, hobbies, achievements, fun facts, or anything that helps us understand what makes you uniquely you.
Optional Essay: Tell us more. If you feel there are circumstances of which the admissions committee should be aware, please explain them here (e.g. unexplained gaps in work, choice of recommenders, inconsistent or questionable academic performance).
For more guidance, take a look at our MBA Essay Tips, where we look at the most common MBA essays and discuss how to answer them effectively.
Duke Fuqua EMBA Interview
Prospective students are required to complete an interview to be accepted into either Duke Fuqua EMBA program. In this interview, applicants should be prepared to demonstrate their interpersonal skills and explain what they will personally bring to the program. The admissions committee wants to know the background of each applicant and who they are as a business professional. Finally, interviewees must demonstrate how they will fit into the Duke Fuqua community.
Video Resources on Duke Fuqua EMBA Admissions
Why Duke Fuqua?
Duke's Fuqua School of Business is one of the few business schools that has achieved a number-one ranking, making it an attractive choice for motivated business professionals who hope for a boost in leadership. Business professionals who value teamwork, diversity, and rigorous academics would thrive in Duke Fuqua's collaborative EMBA programs. Further, students at Duke Fuqua forge lifelong friendships and join a wide network of 25,000+ Duke alumni.
Duke Fuqua EMBA Useful Links
*All data retrieved from the Duke Fuqua EMBA Program webpages, unless otherwise stated.