A Complete Guide to EMBA Admissions
An EMBA (Executive Master of Business Administration) can be a powerful tool in your arsenal when looking to progress your career. Many well-respected business schools offer EMBA programs, including Wharton, MIT Sloan, Chicago Booth, and London Business School.
In these programs, EMBA students typically undertake part-time study—on weekends and evenings—and although the experience is often considered less immersive than a full-time MBA program, EMBA graduates report numerous benefits to undertaking the Executive MBA degree.
In this article, Joy Pincus provides an insight on the differences between a full-time MBA and an EMBA program, how to determine whether an EMBA is right for you, and how to approach an Executive MBA application.
What are the Main Differences Between an EMBA and a Full-Time MBA?
Executive MBAs and traditional MBAs differ in a number of ways. However, the most stark differences between MBA and EMBA programs can be spotted in the following:
Format and Curriculum
Students
Tests and Test Scores
Format and Curriculum
The EMBA curriculum is tailored to meet the needs of executives and covers advanced management topics such as strategic leadership, global business, and innovation. As these programs are intended for working professionals, they typically take place on weekends or evenings, which allows participants to balance their work and study commitments.
The format of EMBA programs is designed to maximize the limited amount of time that students spend on campus. It typically includes a blend of online learning and in-person sessions, such as case studies, team projects, and simulations in shorter and more intense periods than traditional MBA programs.
Both MBA and EMBA programs tend to employ interactive and engaging teaching methods, such as group discussions, debates, and hands-on exercises to enhance the learning experience. The goal is to provide students with a dynamic and challenging environment that encourages the development of critical thinking and leadership skills, which can immediately be applied in their careers.
However, some EMBA programs also offer immersive experiences. For example:
Stanford MSx and the MIT Sloan Fellows program both involve one year of full-time study.
Some programs use a hybrid system, alternating immersive week-long sessions on-campus with online study and/or weekend study. For example, the Sloan EMBA, which combines 26 weekend sessions with 4 week-long modules.
The Chicago London EMBA involves week-long sessions every 3-6 weeks, and 2 weeks of electives in Chicago. The Said EMBA at Oxford also offers week-long modules every 5 weeks.
INSEAD offers even longer modules – some are one week, some are 9 days, some are two weeks long.
By focusing on practical, real-world business challenges, EMBA programs aim to provide students with the knowledge and skills they need to succeed as executives in today's competitive global business environment.
EMBA Students
One of the primary differences between EMBA programs and traditional MBA programs lies in the qualifications and experiences of Executive MBA students compared to full-time MBA students.
You can find some of the differences between prospective students below:
MBA (Full-Time)
EMBA (Part-Time)
Career status
Early career
Mid- to late career
Typical Work experience
3-5 years
More than 10 years
Average Age
22-28 years
30-40 years
Professional background
Early career professionals from diverse industries and roles
Primarily from executive and management positions across various industries
Career goals
Career advancement or career change
Learning general management skills
Career advancement or career change
Learning specialized and executive-level management skills
Tests and Test Scores
Another key difference is in the percentage of Executive MBA candidates who submit Executive Assessment (EA) scores versus GMAT or GRE scores.
Although the GMAT is always valued by business schools, the test can require a lot of study and preparation. Often, it's even advisable to enroll in a GMAT course.
As few EMBA applicants can afford to commit so much time to exam preparation, and because of their additional work experience, EMBA programs accept a greater number of EA scores compared to full-time MBA programs.
Additionally, some Executive MBA programs offer test waivers: because Executive MBA candidates are more established in their careers, their work history provides sufficient evidence to predict their chances of success in an EMBA program and beyond.
Is an EMBA Program Better Suited to My Profile than a Full-Time MBA?
The first thing to consider when applying to Executive MBA programs is your profile. You will have to answer the all-important question: is an EMBA program a good fit for you?
According to Joy, determining whether an EMBA is a good fit for your profile is one of the most important parts of the whole application process, followed by which Executive MBA programs you want to pursue. Since the format and curriculum can vary drastically from program to program it's important to select the ones that will fit your professional and personal needs.
There are three factors in particular to consider when considering applying for an EMBA:
Your age.
Your past work experience.
Your career goals.
In general, an EMBA tends to be a good fit for people who can demonstrate clear career progression over the course of 10-15 years and are now interested in moving within their industry into a more demanding leadership position or into a new industry altogether, using the skills they've accumulated over the course of their careers.
Here are three examples of real-life candidate profiles who are a good fit for an EMBA program:
A regional CEO looking to move within their company into a leadership role of a broader territory with the purpose of expanding the brand into a new region.
A management consultant making a lateral move from a small, boutique consultancy to MBB.
An investment banker who, having gained finance knowledge and managerial skills, is now looking to develop an entrepreneurial toolkit to take over the family business.
However, while case profiles and cohort statistics can be used as a guide as to whether applying for an EMBA program could be a good fit, they are not like a precise calculation that can determine a successful application. Rather, it is helpful to reflect on your career trajectory as a whole and evaluate your past experience (for example, having worked within a team, or having held management positions) in conjunction with your career goals and how each of these programs aligns with them.
It's often worthwhile to confer with an MBA admissions consultant to determine whether an EMBA program would be the right choice for your life and your career.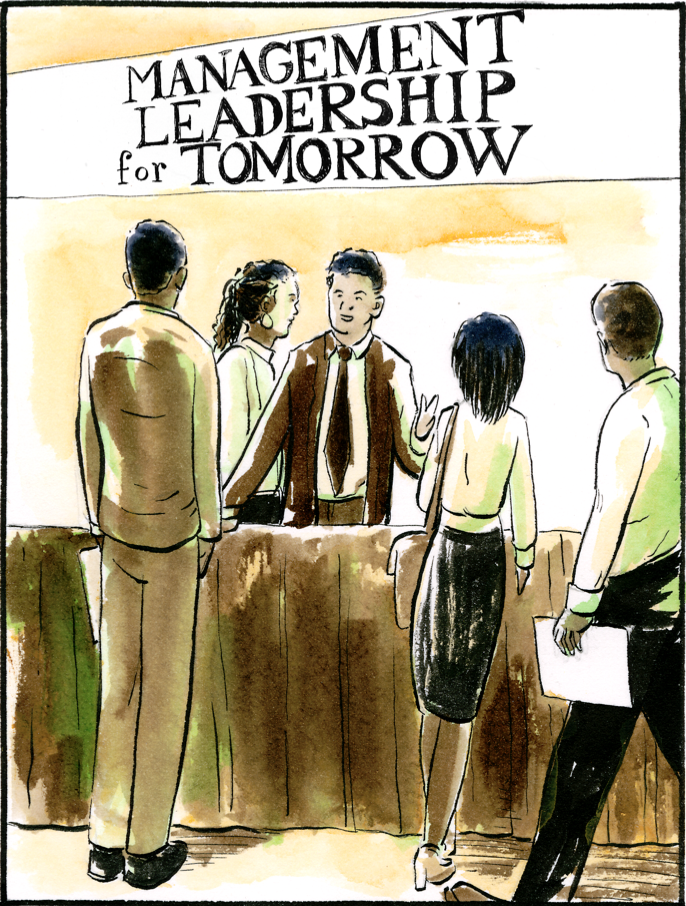 How is the EMBA Application Experience Different From a Full-Time MBA program?
One substantial difference between applying for an EMBA versus applying for an MBA is in the number of applications the program receives.
The top 10 full-time MBA programs receive thousands of applications every round, so MBA candidates are often hesitant to reach out to a business school, and the schools are not always interested in 1:1 communication.
This is not the case for EMBAs.
The pool of candidates applying to EMBA programs is a lot smaller. But that does not mean that it is less selective or competitive than an MBA: there are simply fewer applicants vying for fewer seats at an EMBA.
Because of this increased focus on individual communication with your target Executive MBA, you might be asked (or even required) to submit your resume in advance of the application process. Some schools might even schedule an interview with you pre-submission.
This close relationship between a school's admissions office and the candidate is a lot more common for EMBA programs, and it is something that Joy encourages her clients to pursue, for example by reaching out with questions to form a relationship with the admissions office.
If you'd like to understand more about how the EMBA compares to other programs, take a look at our EMBA vs Part-Time MBA vs Full-Time MBA page!
What Should I Consider When Drafting My EMBA Program Applications?
Most of the differences on the approach to follow for an EMBA compared to an MBA application derive from the additional work experience of EMBA candidates.
On one hand, executives and mid-career professionals can draw from more stories to showcase their leadership skills and real world experience to make their case to the school.
At the same time, it could be a challenge to pick the anecdotes that would best present your profile and answer the questions:
Why are you interested in doing an EMBA?
Why are you choosing this school over others?
Why are you interested in these particular career goals, and how do they connect with your choice of EMBA program?
According to Joy, EMBAs uniquely benefit from someone on the outside who can help not only with strategy but also with project management and storytelling.
It's often a good idea to reach out to a consultant who can help you untangle your unique life experiences, mine for golden stories, and present those stories in the most compelling way to your chosen business programs. Additionally, EMBA applicants, due to their stage in life and greater responsibilities at work, sometimes require that extra assistance to ensure their applications are submitted on time and at the highest possible level.
Hear From A Successful EMBA Applicant
What Are the Best EMBA Programs?
Most respected EMBA programs are likely to boost your career and provide you with an enviable network and education, and you can find more details on our list of the Best EMBA Programs.
However, Joy notes three Executive MBA programs that stand out in terms of their format and structure:
Wharton
London Business School
Kellogg School of Management
Other schools that offer interesting Executive MBA programs include Chicago Booth EMBA – London Campus – and the INSEAD EMBA, split between the France, Singapore, and Dubai campuses.
The Wharton School at the University of Pennsylvania Executive MBA
Wharton EMBA students benefit from a comprehensive and challenging learning experience that prepares them for success as business leaders. Graduates of the program are equipped with the knowledge, skills, and connections they need to advance in their careers and make a positive impact in the business world.
Cohorts
The Wharton EMBA program offers three cohorts:
The Philadelphia Cohort
The San Francisco Cohort
The Global Cohort
Students choosing the Philadelphia or San Fransisco cohorts have the opportunity to take courses on both campuses and extend their study in two dynamic business hubs.
The Global cohort combines the flexibility of virtual learning with focused, immersive in-person residential weeks, creating a blended schedule that offers both convenience and the opportunity for strong student relationships. This approach ensures maximum accessibility for all students.
All cohorts are made up of students from all over the world, providing an invaluable opportunity to build a network of international business contacts and develop an international perspective on business challenges.
Format
The class format of the program combines interactive lectures, case studies, and team-based learning to provide students with a diverse range of learning opportunities. Additionally, the program features in-person residential weeks that provide students with an immersive and focused learning experience, allowing them to delve deep into specific business topics and develop their skills and knowledge in a supportive and collaborative environment.
The program also uses online and virtual learning platforms, allowing students to access course materials and collaborate with their classmates from anywhere.
Career Outcomes
Wharton's EMBA career outcomes can vary depending on a student's individual goals and career aspirations. However, the program is designed to help students develop the skills and knowledge they need to succeed in senior and executive level management positions. Graduates of the program go on to hold a wide range of senior positions in various industries, including finance, healthcare, technology, and more.
Many graduates of the Wharton Executive MBA program use the knowledge and experience they gained during the program to advance in their current careers, taking on new responsibilities and leadership roles. Others use the program as an opportunity to make a career transition, leveraging the extensive network of alumni and contacts they built during the program to explore new career paths and opportunities.
London Business School Executive MBA
Split between London and Dubai, students have the opportunity to learn from the finance capital of Europe, and also gain a global perspective on business challenges. Overall, the program offers great geographical flexibility and provides students with a unique and enriching experience that is designed to enhance their professional and personal development.
Global Network
The program attracts a diverse group of students from around the world, providing students with the opportunity to learn from their peers, build business networks with international students, and engage with top business leaders. Throughout the program, students participate in a lot of group learning, including case studies, simulations, and team projects. This approach allows students to learn from each other, apply their knowledge to real-world business challenges, and develop the skills they need to succeed in their careers. The program also provides students with access to a global network of alumni and faculty, providing them with resources and opportunities for career advancement.
Format
The London Business School EMBA offers courses in two campuses: London and Dubai. The London program's core courses are held on Fridays and Saturdays every other week in London.
The Dubai program conducts its core courses mainly through four- to five-day modules each month in Dubai, with some visits to London.
Both streams of the Executive MBA program allow students access to the extensive elective options at LBS, however, only students in the Dubai program will take core courses in both Dubai and London.
Both streams of the Executive MBA program have similar curriculums and admission requirements, so student choose their primary location is based on personal preference and circumstances. Approximately 25% of EMBA students live outside the UK and the UAE and commute to London and/or Dubai for classes, so it is possible to complete the program from a different location, as long as you can commute to the location of your core courses.
Career Outcomes
The LBS EMBA offers four different sessions to support the professional development of its students:
Executive Coaching Sessions: Offer support crafting a personal development plan and offers opportunities to apply your learnings.
Professional Development Sessions: Offer workshops where students can learn from each other's experiences and gain insights on leading global teams.
Career Development Sessions: Offer career workshops and networking events where students can meet senior leaders in various industries and learn from school alumni.
Career Coaching Sessions: One-on-one sessions with career coaches in which students can leverage market insights and sector knowledge to plan their career progression strategy.
Kellogg School of Management Executive MBA
Kellogg's Executive MBA program is a popular choice among EMBA applicants for good reason. With a choice between Miami and Evanston locations, Kellogg EMBA students benefit from a global network, a rigorous curriculum, and leadership development.
Global Network
Kellogg students come from a variety of roles and industries and come to the EMBA program with experience and expertise in all sorts of different areas. Collaborating with your classmates, you can be sure to gain a broader perspective on a spectrum of business challenges from peers who will become lifelong connections.
The Kellogg alumni network is active and encouraging, and cross-cultural, international learning is prioritized to help you lead on a global scale.
Format
The Kellogg EMBA program takes place across two campuses: Miami, Florida and Evanston, Illinois. Both programs' formats are slightly different.
In Evanston, the Kellogg EMBA takes place twice monthly on Fridays and Saturdays (with the occasional Sunday). The program is designed to be immersive, even despite the part-time format, and EMBA students live and study on campus, contributing to group projects and connecting with peers.
In Miami, the program takes place over four days (Thursday through Sunday) once a month. Students also live and study on campus to the view of forging connections with their peers with access to the Coral Gables market.
Leadership Development
Kellogg SOM believes that collaboration is the crucial when it comes to leadership, and the team-based approach of the Kellogg EMBA ensures that students get the opportunity to work together towards clear, impactful goals.
Further, the Design Your Journey approach allows Kellogg EMBAs to develop their leadership skills through intensive workshops, intentional reflection, interactive coaching sessions, and self-assessments.
The goal is to foster students' skills in building resilience, motivating teams, identifying opportunities for growth and change, and acknowledging their own strengths and weaknesses in order to cultivate empathetic, inspiring leaders.
Conclusion
Deciding on whether an EMBA is for you is not an easy task.
EMBAs are, in general, a good fit for candidates with more established careers looking to develop into business leaders with a vision for their career progression.
While the average age for an EMBA is 38 years with 16 years of work experience, these averages should not be used as determining factors in choosing to pursue an EMBA.
Instead, Joy recommends that candidates assess their career journey as a whole, as well as their current top priorities in life and in their careers. Establishing how your target EMBA programs align with your goals and priorities will both ensure that you are a suitable candidate and bring clarity to your applications. Consider speaking with a coach to discuss your fit for EMBA programs.
When applying for an EMBA, expect the application process to be more personal compared to an MBA, with close contact with the admissions office of your chosen business schools. Additionally, expect to do some serious self-reflection and talk about why you are interested in applying for their program and how you anticipate it will help you realize your future goals.
Lastly, if you decide to apply, don't forget to check out the Wharton, London Business School, and Kellogg EMBAs!
Need Help on Your EMBA Application?
Apply for a free consultation call with our expert EMBA admissions consultants!