The Complete Columbia Executive MBA Program Guide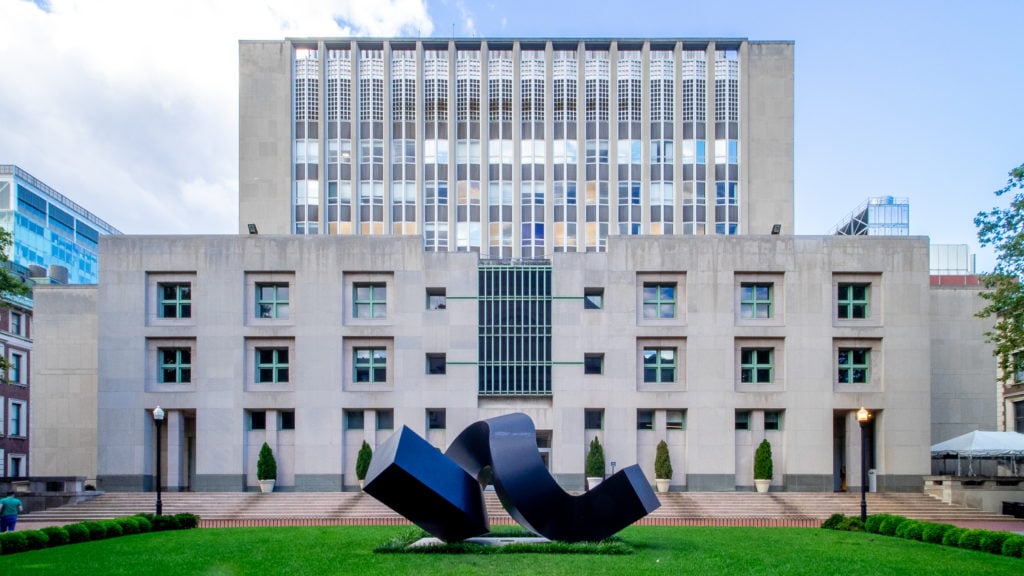 Columbia Business School is ranked among the Top 10 schools to get your MBA. With its location in the heart of New York City, attending CBS can do wonders for your career. If you have more than 8 years of professional work experience, however, CBS's Executive MBA Program may be a better fit than the traditional, full-time program.
Oftentimes, when you fall into the "Executive" category, it may have been a while since you've experienced a collegiate environment or thought about an application process. Especially with a full workload, it can be difficult to begin your research into deciding which programs to apply to. Since you're reading this page, you're officially covering step one–well done! In what follows, we'll tell you everything you need to know about Columbia Business School's Executive MBA program and help you figure out if it's the right fit for you.
Columbia EMBA Class Profile
Class Size
259, divided in four clusters
Age/Experience
Age: 33
Average Years of Work Experience: 10
Diversity
Women: 36%
International: 30%
Sponsored by Employer
Self: 51%
Partial company sponsorship: 31%
Full company sponsorship: 19%
Background by Industry
Financial Services: 35%
Technology: 14%
Consulting: 11%
Healthcare: 10%
Marketing/Media: 5%
Real Estate: 4%
Education: 4%
Retail/Wholesale: 3%
Consumer Products: 3%
Government/Military & Non-profit: 2%
Entertainment/Leisure: 2%
Energy: 1%
Other: 7%
The data above refers to the EMBA class profile for 2022.
Explore the full class profile here: Columbia EMBA Class Profile
Some of our Columbia EMBA students were newly promoted people managers after successful careers as technical specialists and were using the degree to become better managers. One of our clients from an NYC-area financial technology company used the degree for this purpose.
Others were using the degree to pivot from a technical/analytical role into a more business-facing role, like a client who wanted to move from a team manager job in data analytics into a broader marketing strategy role at a leading global retailer.
Columbia EMBA Student Experiences
The Columbia Executive MBA
If you're looking into Executive MBA programs, you may also be wondering how the coursework is structured, and how you can realistically balance working full-time with completing coursework and other program requirements. This is one the most frequently asked questions among potential Executive MBA applicants, so don't fret. Let's cover the basics of Columbia Business School's program for executives.
Columbia Executive MBA Class Format
Columbia has your work schedule in mind—this is evident from the three program options available for their EMBA. These three options will allow you to take classes depending on the timing and location that is convenient for you.
EMBA-NY: Saturday. This program has a May intake date and is spread over 24 months. You will meet every Saturday for class, and no sponsorship is required for this program.
EMBA-NY: Friday/Saturday. This program has an August intake date and spans across 20 months. You will meet every other Friday and Saturday for class, and for this program, company sponsorship is required.
EMBA-Americas. This program has a duration of 20 months with a January intake. It is designed for those of you living in the US, Canada, and Latin America. For this option, students are required to meet once a month for 5 to 6 days at a time. These meetings primarily take place in New York City, although during the first year you'll also have one meeting each in Seattle, Toronto, and Latin America. Company sponsorship is required for this program option. (Note: as of 2022, the most recent update from Columbia Business School concerning the EMBA-Americas program refers to the program going on hold for the 2020-2021 admissions cycle.)
This unique set of options for EMBA students truly makes Columbia stand out. What's more, CBS also has partnerships with London Business School in Europe and the University of Hong Kong in Asia, which lends even more flexibility to where you can complete the EMBA program.
Other Logistics
When considering CBS's EMBA program, here are some other logistics to keep in mind while making your decision.
Columbia Executive MBA Fees
The total Executive MBA fees for Columbia were $219,720 for the May 2021-August 2021 entry dates. The fees include textbooks, meals during class days, and conference center accommodations during residence weeks. It does not include airfare fees for international seminars or any other costs associated with additional travel.
Columbia EMBA Curriculum
Columbia's EMBA curriculum is spread out across five or six terms depending on the format of the program you select. If choosing the Saturday-only format, the program lasts for six terms instead of five. All students must complete the core courses as part of the program, which are taken during the first two terms. The core coursework covers topics like Corporate Finance, Marketing, and Operations Management, among others.
The second year of the program focuses on elective courses, which are taken over three terms and may be selected from the traditional Columbia EMBA classes or Columbia University graduate-level classes. Electives previously offered by the program include Global Healthcare Strategy, Media Platforms and Content, Behavioral Economics and Decision Making, and Launch Your Own Startup.
Video Resources on Columbia EMBA Academics
Columbia EMBA Application
Applying to business school can be a daunting process for many of you who have spent the last few years in the workforce. Many of our clients aren't quite sure where to begin. Below, we outline the two main parts of the Columbia Business School EMBA application to get you started: the essays and the interview process.
Columbia EMBA Essays
As part of the application process to Columbia's EMBA program, you will have to complete three essays and a short answer question. These essays are intended for the AdCom to get to know you better. We've listed the most recent EMBA essay prompts for you below:
Career Goals (Long Answer)

Essay 1. Through your resume and recommendations, we have a clear sense of your professional path to date. What are your career goals over the next 3-5 years and what, in your imagination, would be your long-term dream job? (upload file, 500 words)

Balancing the Demands

Essay 2. Columbia Business School's Executive MBA will challenge you by offering a rigorous academic experience, global exposure through the international seminar, and the opportunity to immediately apply what you learn to your career. How will you approach balancing the demands of the program with your professional and personal life while you are in school? (upload file, 250 words)

Favorite Book, Movie, or Song

Essay 3. Tell us about your favorite book, movie, or song and why it resonates with you. (upload file, 250 words)

Reapplicant Essay

Reapplicant Essay. How have you enhanced your candidacy since your previous application? Please detail your progress since you last applied and reiterate how you plan to achieve your immediate and long term post-MBA professional goals. (upload file, 500 words)
Columbia EMBA Interview
Every MBA applicant must successfully go through an interview in order to be granted admission into the program. Interviews to the Executive MBA program are by invitation-only. All interviews are conducted by a member of the Columbia Business School Admissions Office.
Video Resources on Columbia EMBA Admissions
Why Columbia?
An important factor when considering EMBA programs is the location of the business school, and Columbia University's location in New York City is hard to beat. Because of the NYC location, you can visit a wide range of companies and visit their NYC offices in-person. This gives you a great opportunity to network with the right people who might help you find your next role. If you're thinking of switching careers, this is also a great way to make connections with the companies you're interested in.
Columbia doesn't miss out on the opportunity to use New York to its advantage either. They often have industry leaders on the list of adjunct professors to teach business school classes–who better to learn business from than successful NYC-area senior executives?
Additionally, when it comes to EMBA programs, Columbia offers a lot of flexibility. As mentioned, they have three different schedules to choose from, including two 20-month program options. Their different intake dates in the year also allow you to start the program when you're ready. Moreover, even though the EMBA has a variety of flexible formats, upon graduation, you will still receive the same MBA degree as those who are enrolled in the full-time program.
Columbia EMBA Useful Links
*All data retrieved from the Columbia EMBA Program webpages, unless otherwise stated.