Everything You Need to Know about the Northwestern Kellogg EMBA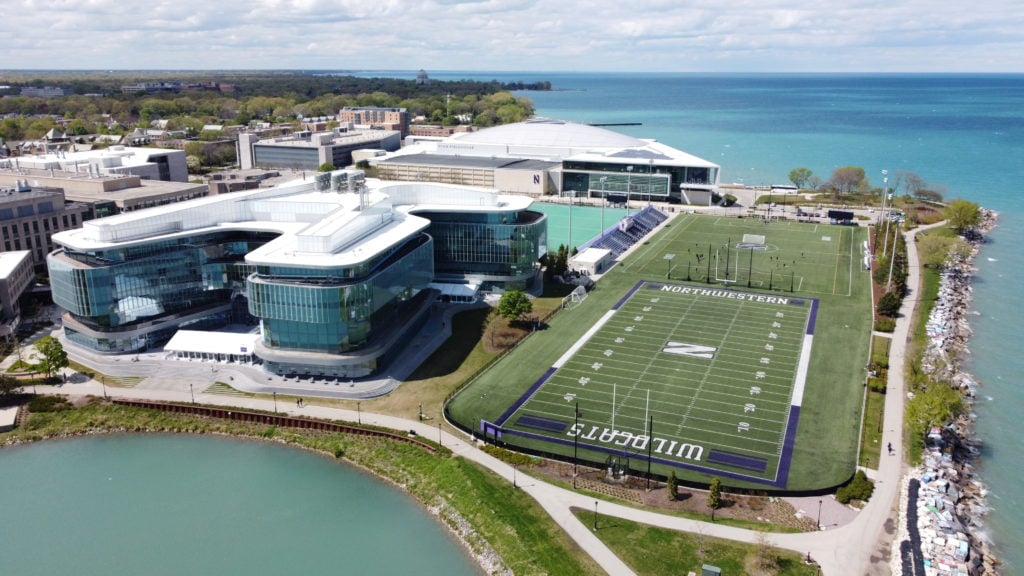 Northwestern University's Kellogg School of Management Executive MBA program focuses on cross-cultural learning and collaboration, using on-campus learning to foster diversity and personal growth. Northwestern's EMBA stands out due to its classification as a STEM-designated field of study.
The Northwestern EMBA program prioritizes global engagement, academic focus, teamwork, and diversity in the classroom, appealing to working professionals from many backgrounds. Further, Northwestern Kellogg boasts an extremely large and immersive global network and has campuses in a variety of international and domestic locations, including Beijing, Hong Kong, Miami, Toronto, and Vallendar-Düsseldorf. 
Northwestern Kellogg's EMBA programs offer unique, flexible degrees that allow students to continue working full-time while earning their degrees. Northwestern's distinguished academic reputation, world-renowned faculty, and innovative culture appeals to motivated working professionals who strive for increased success as leaders. Northwestern has rigorous selection criteria for candidates including a minimum of eight years of work experience and a letter of sponsorship from the prospective student's employer.
Northwestern Kellogg EMBA Class Profile
Class Size
Does not disclose
Age/Experience
Average Age: 39 years
Average Work Experience: 15 years
Diversity
U.S Minority: 46%
Women: 35%
International: 20%
Career Level
C-Level: 18%
VP: 17%
Director: 37%
Manager: 23%
Other: 5%
Senior-Level Positions: 72%
Industry Represented
Healthcare/Biotech/Pharmaceuticals: 19%
Financial Services: 15%
Technology: 14%
Consulting: 7%
Manufacturing: 7%
Consumer Products: 5%
Energy/Utilities: 5%
Media & Entertainment: 5%
Govt./Edu./Nonprofit: 3%
Military: 3%
Other: 17%
Pre-MBA Median Salary and Bonus
Does not disclose
Advanced Degrees
Does not disclose
Explore the full class profile here: Northwestern Kellogg Executive MBA Program Class of 2023 Entrants Profile
Northwestern Kellogg Student Experiences
The Northwestern Kellogg Executive MBA
Northwestern University offers two different locations for their EMBA program: Evanston, Illinois and Miami, Florida. Despite different locations, these programs have the same curriculum and access to the distinguished faculty and global network characteristic of Northwestern Kellogg.
Northwestern Kellogg EMBA Class Format
The Evanston program meets twice per month on Fridays and Saturdays, with occasional Sunday classes. In contrast, the Miami program meets once per month from Thursday afternoons through midday Sundays. Both programs last two years, starting in either January or September. Additionally, each program has four intensive weeks, including orientation and Global Network Week, where over 400 students from Kellogg's seven campuses convene in Evanston, IL.
Logistics for a Non-Traditional MBA Program
Although this program is strictly in-person, the program allows for a flexible work-life balance. Since students are required to stay employed full-time throughout the duration of the program, class meetings only take place once or twice per month on the weekends, accommodating the typical weekday work schedule.
Northwestern Kellogg EMBA Curriculum
Northwestern Kellogg's curriculum includes core courses in general management, expanding each student's foundation, and a range of electives. These electives include courses such as Accounting and Finance, Innovation and Entrepreneurship, Management and Organization, and Managerial Economics and Decision Sciences. Students must take a minimum of four electives during the program. There are also two certificates students can earn from Northwestern's EMBA program: Healthcare Leadership or Project Management.
Video Resources on Northwestern Kellogg Academics
Northwestern Kellogg EMBA Application
Northwestern's EMBA application requires the completion of an online application and the submission of the prospective student's resume, transcripts, two essay responses, two letters of recommendation, a letter of sponsorship from their employer, and an interview report. The typical applicant has 15 years of work experience.
Northwestern Kellogg EMBA Essays
Northwestern's admissions team first and foremost asks for authenticity from prospective students in their applications. There are two main essays, requiring applicants to reflect upon their background, why they might be a good fit for the program, and their potential value to the Kellogg community.
Northwestern Kellogg EMBA Essays
Career Goals: How will Kellogg and an Executive MBA equip you to reach your short-term and long-term goals? What are you looking to gain or develop during your MBA experience?
Behavioural Question: Community, belonging and inclusion are important values at Kellogg. Tell us about a community that's important to you and how you contribute to or impact that community.
Optional Statement: If needed, you can submit a third essay to briefly describe any extenuating circumstances (e.g. unexplained gaps in work experience, choice of recommenders, inconsistent or questionable academic performance, etc.).
For more guidance, take a look at our MBA Essay Tips, where we look at the most common MBA essays and discuss how to answer them effectively.
Northwestern Kellogg EMBA Interview
After submitting their applications, select candidates are chosen to schedule a virtual interview. In addition to learning more about the Northwestern community, interviews are used by the admissions committee to analyze the candidate's verbal communication skills, learn more about the candidate's previous career experiences, and delve into the candidate's motivations for wanting to attend Northwestern Kellogg's EMBA program.
Video Resources on Northwestern Kellogg EMBA Admissions
Why Northwestern Kellogg?
Business professionals who value teamwork, diversity, and personal growth will thrive in Northwestern Kellogg's collaborative EMBA program. Further, prospective students who value connecting with distinguished international business leaders can benefit from the Kellogg Executive MBA Global Network. Northwestern's Global Network has six campuses, based in Canada, Asia, the Middle East, Europe, and the United States, encouraging cross-cultural collaboration and global immersion, especially during Northwestern's Global Network Week.
Northwestern Kellogg EMBA Useful Links
*All data retrieved from the Northwestern Kellogg EMBA Program webpages, unless otherwise stated.