What is the Executive Assessment (EA)?
The Executive Assessment (EA) is an entrance exam designed specifically for experienced professionals in the mid-stages of their career to test candidates' readiness for graduate business programs.
Like the GMAT (Graduate Management Admission Test), it is a metric used to determine a candidate's readiness to enroll at business school. However, unlike the GMAT, the Executive Assessment test isn't the great gatekeeper of Executive MBA Programs—that is, Executive MBA Programs put more onus on your whole application rather than on your exam results.
Why was the Executive Assessment Designed?
The Executive Assessment was designed to assess the skills and abilities of business professionals applying to Executive MBA programs. It was created by the Graduate Management Admission Council (GMAC) in 2016 in response to feedback from business schools and prospective students who wanted a more streamlined, flexible, and convenient way to evaluate candidates for Executive MBA programs.
For that reason, the Executive Assessment is a shorter exam, consisting of three sections: Integrated Reasoning, Verbal Reasoning, and Quantitative Reasoning. The test is computer-adaptive, meaning that the difficulty level of the questions adjusts based on the test-taker's performance.
It's considered a more convenient testing option for busy professionals who may not have the time or flexibility to study for a traditional admissions test like the GMAT or GRE. Candidates can also take the Executive Assessment online or in person at a test center.
Who is the Executive Assessment for?
The EA is specifically designed to evaluate the skills and abilities of candidates applying for EMBA programs, which are typically designed for experienced managers and executives who want to enhance their leadership skills and advance their careers. It is intended to measure a candidate's business acumen, critical thinking skills, problem-solving abilities, and, especially, readiness for an Executive MBA program.
Because these individuals may not have the time or flexibility to take a traditional admissions test like the GMAT or GRE, Executive MBA programs accept EA scores.
Full-Time MBA Programs and the GMAT
The GMAT has set the standard for standardized tests in MBA landscape due to its ability to accurately predict a candidate's chances of succeeding both within and beyond the MBA classroom. It is a significant factor in determining a person's success in their application.
On the other hand, an EMBA candidate's whole profile is more important, because their depth of prior experience can speak to the candidate's potential more accurately than an MBA applicant's can—after all, the average number of years' work experience among MBA candidates is about 4-7 years, compared to about 10 years for EMBA programs.
But why do MBA programs prefer the GMAT as an exam over the EA?
Comprehensive Evaluation
The GMAT is designed to evaluate a candidate's analytical, verbal, and quantitative skills, which are all important for success in a full-time MBA program. The GMAT also includes a section that does not exist on the Executive Assessment: the analytical writing assessment. This fills in additional context surrounding the applicant's verbal skills and language abilities.
The EA, on the other hand, is designed specifically for evaluating the skills of candidates for Executive MBA programs, so the integrated reasoning section is more important.
Comparison with Peers
Full-time MBA programs receive many applications from candidates who have taken the GMAT, which makes it easier to compare candidates against each other.
The Executive Assessment is a less common test, and there may not be as many data points or benchmarks available for admissions committees to compare candidates against each other.
MBA rankings
The GMAT feeds into the ranking system for MBA programs, while the Executive Assessment does not. Therefore, many business schools favor the GMAT in order to maintain or improve their ranking in publications such as US News, Fortune, and Poets and Quants.
Structure
Like the GMAT, it has sections dedicated to integrated, verbal, and quantitative reasoning.
However, the length of these sections and the way they are scored differs substantially from the GMAT.
The EA begins with a 30-minute, 12-question integrated reasoning section (integrating quantitative skills with verbal). It tests a candidate's ability to evaluate data presented in multiple formats and from various sources, such as graphs, tables, and text passages.
The verbal reasoning section follows: a 30-minute, 14-question section. This section evaluates a candidate's ability to understand written materials and evaluate arguments.
The test ends with a 14-question quantitative reasoning section that assesses a candidate's ability to analyze numerical data and solve problems using arithmetic, algebra, and geometry.
Trying to figure out how exactly the Executive Assessment's adaptive algorithm works can be confusing, but we offer a detailed explanation on our Executive Assessment scoring page.
What EA Score Range Should I Be Targeting?
Documented EA scores range between 126 and 174, and the scores you earn for a question depend on how difficult that question was. For this reason, it's important to do well on the first half of questions in any given section, but not at the expense of the rest of the exam, which is why a balanced approach to pacing is paramount.
Overall, an Executive Assessment score in the mid-150s is generally considered competitive for many top Executive MBA programs but ultimately, a good score is one that is aligned with the median scores of the programs you are applying to.
You can read more about Executive Assessment scores on our What is a Good EA Score? page.
Book an Executive Assessment
Strategy Call with Hailey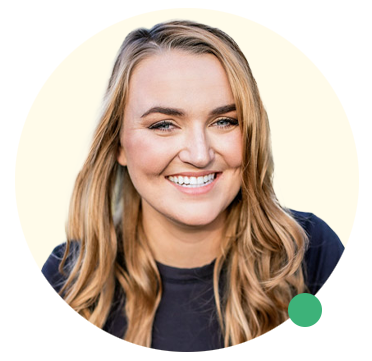 Replies in 24 hours
✓ Get feedback on your profile as a test-taker
✓ Ask questions about strategy, timelines, or the Executive Assessment itself
✓ Learn what you need to work on to improve your score
✓ Find out whether you'd be a fit with our private tutoring
Executive Assessment Compared to the GMAT
The Executive Assessment and the GMAT share a very high level of overlap when it comes to question types and tested content. So much so that the Executive Assessment is often referred to as the "mini GMAT" or the "GMAT-lite".
So what makes these two exams different and who is the ideal candidate for each test?
The Graduate Management Admission Council has positioned the EA as more of a "common sense" or "real world skills" test. However, this is not to say that the EA does not require studying or a strong foundation of the tested content, but the EA's questions do have a tendency to deprioritize—or eliminate almost entirely—concepts such as geometry, in favor of questions that emphasize data analysis.
So while there is a great deal of overlap in content, strategy, and helpful preparation techniques, it is worth noting that the inclusion of integrated reasoning in the test takers' overall score, and the shift toward prioritizing real world skills means that what you prioritize in your preparation should shift too.
The Executive Assessment has a 90-minute format, with a smaller breadth of tested knowledge compared to the GMAT. There is, in general, an exaggerated emphasis on logic over content as it is intended for business executives who exhibit critical thinking and data analysis skills in their day-to-day lives.
A comparison of the key features of the GMAT and the EA can be found in the table below:
| | Executive Assessment (EA) | Graduate Management Admission Test (GMAT) |
| --- | --- | --- |
| Test Format | Computer-Adaptive Test (CAT) | Computer-Adaptive Test (CAT) |
| Lifetime | 4 attempts maximum (2 online, 2 in person)Results last 5 years | No limit on how many times you can take the test. Results last 5 years |
| Score Range | 100-200 (documented scores range between 126-174)(150 represents the 50th percentile) | 200-800 in ten point increments(700+ represents the top 10% of test takers) |
| Purpose | Assesses skills required for Executive MBAs but also accepted in full time and part time MBA programs | Assesses general reasoning and analytical abilities. Meant for full time and part time MBAs but accepted by EMBAs as well |
| Target Test Takers | Business school applicants, typically senior professionals with more than 8 years of work experience | Business school applicants with varying levels of work experience (usually less senior level and including recent graduates) |
| Intensity | 40 multiple-choice questions and lasts for a duration of 90 minutes | 80 multiple-choice questions and lasts for a duration of 3 hours 30 minutes |
| Sections and Content | Integrated Reasoning,Verbal Reasoning, andQuantitative Reasoning skills.Overall less breadth of content compared to GMAT. | Analytical Writing Assessment, Integrated Reasoning, Quantitative Reasoning, and Verbal Reasoning.Integrated Reasoning section has an additional subsection for Analytical Writing Assessment compared to EA. |
Should I take the Executive Assessment?
For candidates applying to Executive MBA programs, it is often in the applicant's best interest to take the Executive Assessment test over the GMAT.
Because the exam is shorter and prioritizes critical thinking and reasoning skills, Executive MBA candidates tend to perform better in the Executive Assessment test with minimum preparation compared to the GMAT. EA test takers also benefit from the fact that EMBA program rankings tend not to be influenced by Executive Assessment scores.
Additionally, the administration of the EA yields a few key advantages:
The fact that the Executive Assessment is section-adaptive rather than question-adaptive results in significant benefits for those particularly prone to anxiety or pacing struggles on your test date: as long as you go into the test with a solid pacing strategy, the EA can work in your favor.
The Executive Assessment's position as an admissions component—seen more as a readiness metric—means that applicants who submit an EA likely will not need to stress their difference in score in quite the same way as a GMAT applicant.
Except in particularly unusual circumstances, we advise MBA candidates to take the GMAT exam over the Executive Assessment, as full-time MBA programs value standardized test scores more highly than EMBA programs.
Conclusion
In all, the Executive Assessment is substantially shorter, increases the flexibility of scheduling, and further emphasizes real world critical reasoning skills. Even though it overlaps considerably in content coverage with the GMAT, it can be advantageous for many business professionals looking to apply to Executive MBA programs.
If you are a test taker with strong data analysis skills and a more established career, as well as a strong application that does not necessarily need an exceptionally high score to stand out, the EA might be for you, as long as your chosen programs accept the test.