Guide to MBA for International Students
In this article, expert MBA admissions consultant, Jarrett Brandon Early, shares insights from his experience working with international clients.
Having worked with a host of successful MBA applicants from Thailand and neighboring countries, Jarrett's unique perspective on the MBA application for international and non-native English speaking applicants has given him an edge in the industry.
How Difficult is it for International Students to Get into Top MBA Programs?
In the US, around 20-50% of a typical MBA class is made up of international students (as of 2022).
Of the M7, Columbia Business School leads the pack with a 51% international MBA class, although Carnegie Mellon Tepper's 56% international MBA class represents the greatest percentage of international students at a Top US MBA program.
Outside of the US, the incidence of international students tends even higher, and in many Top European MBA programs, class profiles are made up of more than 90% international students.
Although the percentage of MBA classes that accounts for international students appears to be increasing, international MBA applicants also account for around 40% of all MBA applications in the US (with an even higher incidence in programs outside of the United States).
These percentages should provide some consolation for international MBA applicants, but it's important not to give too much credence to the international percentage of a given MBA class profile.
While a certain number of seats in a class are generally allotted for a select group, each application is read individually. As always, the quality of your application is more important than factors like the make up of a class profile, acceptance rate, or average test scores.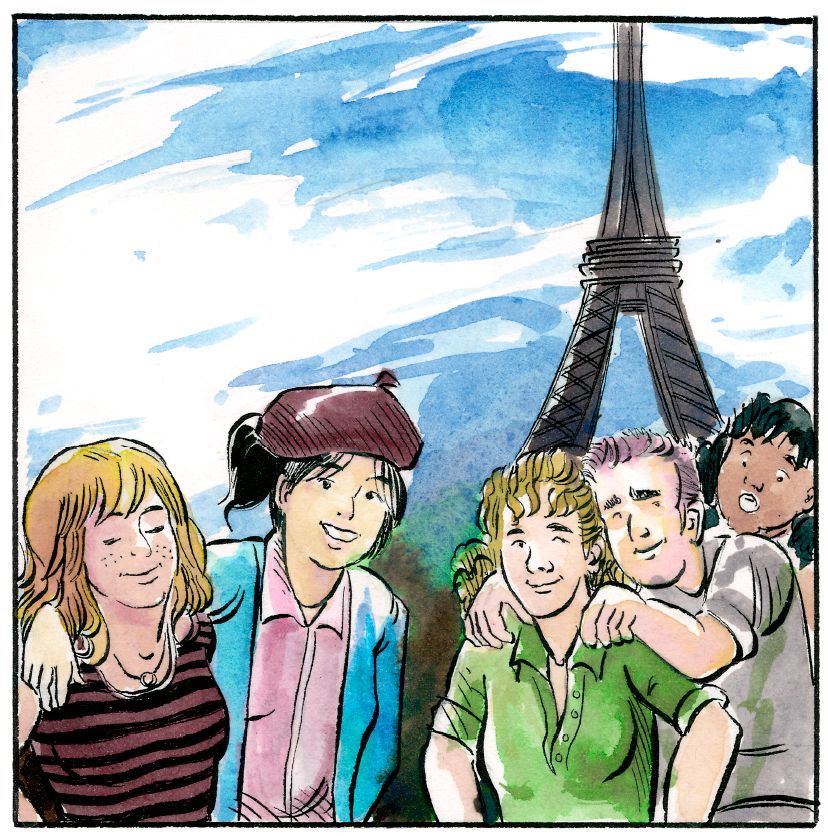 Best Business Schools for International Students
Typically, the top MBA programs in the world are situated in the US. Emphasizing global perspectives, most of the top business schools try to get a mix of international students from different parts of the world, hoping to obtain a diverse class with varying backgrounds.
Many prestigious business schools boast more than 40% international students, with Stanford GSB in the high 40s.
Aside from Columbia Business School (51 %) and Carnegie Mellon Tepper (56%), other business schools with a particularly high incidence of international MBA students include Georgetown McDonough (50.2% international), Emory Goizueta (50%), and Yale SOM (48%).
For business schools outside of the US, international students make up the vast majority of the MBA class. London Business School, INSEAD, and IESE all report class profiles of over 90% international MBA students.
Evaluating Your Profile
When applying to an MBA program as an international applicant, there are some considerations to bear in mind when evaluating your own profile. The greatest advantage of having a unique cultural experience is that you stand out to the admissions committee and demonstrate that you will bring something fresh to your MBA program.
Moreover, a top business school will value the knowledge you bring to the table and your ability to speak a second language.
International applicants have an opportunity to focus their stories not only on the unique skills they bring to top MBA programs but also on how an MBA program will prepare them to bring back knowledge and services that can make an impact on their home countries.
Establishing Your Demographic
An important aspect of evaluating your profile will be to establish how much or little representation your country and gender have at your preferred business school.
So, if you are a male, Indian engineer, you are in an extremely overrepresented group. That means you will have to have much more competitive test scores and spend your efforts on establishing what makes you unique within that demographic.
However, if you're a woman from Japan, you are in an underrepresented demographic, meaning your background will work in your favor, rather than against it.
Applying For an MBA Program as a Non-Native English Speaker
If English is not your native language, you might be worried about competing against other native speakers when applying to MBA programs.
As a non-native speaker, you could be worried about everything from grammar rules to English vocabulary. You could have great listening skills but struggle with speaking and expressing your words and ideas clearly.
For most international students who are non-native speakers, questions about the language requirements needed to submit a successful application can be unclear and cause some confusion.
However, for the most part, non-native speakers will have to surpass the following hurdles.
Proof of English Proficiency
As is the case for any international or English-speaking university, you will likely need to submit an English proficiency test—the TOEFL (Test of English as a Foreign Language)—when applying to your selected business school as a non-native English speaker.
There is an exception that often applies to many international candidates who are already working in international firms or have attended an accredited English-speaking university for another degree, graduate or undergraduate. If you can demonstrate that English has been the working language in your career or education, you can request an exemption from this requirement.
It could be useful to note that if you do struggle with your verbal English skills, studying for the TOEFL can benefit you. Since the TOEFL is built to teach you professional, academic, and business vocabulary, the exception might not always be in your best interest.
If you're worried that your English is not good enough to apply to full-time MBA programs, you should consider taking a language course or finding other ways to practice in preparation for your admission, including learning new words, brushing up on your English grammar, and taking practice tests.

English Skills for the GMAT
Being able to communicate in a way that is easy to understand is absolutely essential when preparing to take the Graduate Management Admissions Test (GMAT). This test focuses on a candidate's higher-order thinking and problem-solving abilities, but the test requires test takers to read in English with speed and accuracy.
Although you will need to understand the basics of the English language for the quantitative (math) section of the GMAT exam, the verbal section is really where your level of English is put to the test. However, it is important for test takers to remember that not understanding one word in a question does not mean they cannot guess the correct answer. For example, the test taker can use context clues to infer the meaning of a specific vocabulary word.
On the other hand, there is a major GMAT advantage for a candidate who has actively learned English more recently—they may excel at grammar rules that native English speakers who rarely think about their language use may have forgotten.
Nevertheless, taking the GMAT can be a daunting experience, so make sure you have these scores in hand when you start working on your application, as they will likely require more effort as a non-native English speaker.
High GMAT scores are vital for international applicants as the admissions committee wants to be confident that you will actively participate in class and communicate effectively your classmates.
Hear from a Non-Native English MBA Admit
Connie had a few reservations about the MBA application, not least due to the challenge of writing a personal story as a non-native English speaker. Working with Menlo Coaching, she developed her unique story with a supportive team and felt confident that she could communicate her ideas and plans to the admission committee.
Find out how Connie won acceptance to the Wharton School at the University of Pennsylvania.
Learn more about Connie's consultant, Danae Anderson.
Top Tips for International MBA Candidates
Questions you should consider as an international applicant include how you can help the country you're from through an MBA, what makes you different from the average applicant based on where you are from and how you plan to enrich your MBA class.
Focus on building the best profile for your MBA application and develop the soft skills that will look for.
#1 Tailor Your Story
If your industry of interest is finance, then you have the opportunity to tell a captivating story of how you can apply the tools, resources, and knowledge from an MBA when returning to your home country to make an impact and elevate your country's financial markets.
Your personal story should encompass how your background has made you the person you are today, as well as how you uniquely can use the knowledge, skills, and network you acquire from an MBA program to have a tangible impact in your area of interest.
#2 Evaluate Your Profile
Research the applicant pool and the student body of the business school you are interested in to understand how your background will be considered by the the school admissions committee.
If you are from an underrepresented group, that will give you an indication of what to highlight in your essays.
If you are from an overrepresented group, you will know that you need to prioritize achieving higher GMAT scores and dig out what it is about your profile that makes you different from your group.
#3 Work on Your Networking Skills
A big difference between many countries and the US is the increased focus on networking. Because international MBA applicants often underestimate the importance of networking, many international applicants miss out on opportunities that could be achieved with a more robust list of contacts and connections.
Getting to know people from your home country, from the MBA you are interested in, as well as other potential expats is a great place to start, but ultimately, you should focus on connecting with MBA students and graduates with career trajectories similar to yours—bonus points if they're also from an international background.
It benefits MBA applicants to be curious about other people and willing to share stories about yourself.
#4 Invest in Community Engagement
Compared to some other countries, where the way to success stems from performance, test scores, and education, taking part in extracurricular activities can add tremendous value to your candidacy as a US MBA applicant.
Make sure to build your profile with this in mind, taking part in innovative volunteer work and goodwill projects to give back to your community.
#5 Practice Your Language Skills
To master the English skills necessary to succeed, you need to practice and prepare. For non-native English speakers, it is essential to demonstrate your ability to keep up, not only in the initial admissions process but during the two years of your business degree. Practicing for the TOEFL can help you prepare.
Hear from a Successful International MBA Applicant
Min Joon's international finance career meant that he was competing for a spot within a well represented demographic. Having spent many years working in Japan, writing an application in English was also a big challenge. With Menlo Coaching, Min Joon's employment history and global perspective became a distinguishing factor.
Find out how Min Joon won admission to the Columbia Business School and Kellogg School of Management.
Learn more about Min Joon's consultant, Danae Anderson.
Conclusion
Hopefully, this article will support you in your application process as an international applicant and give you some guiding principles to work with.
There are both advantages and disadvantages to applying from abroad, so make sure to start the process early, do your research, and figure out what aspects of your experience to lean into, and what part of your profile will need more work.
Good luck on your MBA journey!
Related Articles