How to Get Into Stanford GSB
Stanford Graduate School of Business is among the most prestigious institutions in the world, with the second highest ranking MBA program out of the M7, following Harvard Business School.
Stanford GSB boasts impressive alumni, including some of the most influential leaders in the corporate world, and it is undeniable that the resources, the network, and the prestige that a Stanford MBA program offers will have a tremendous impact on your chances at achieving your career goals.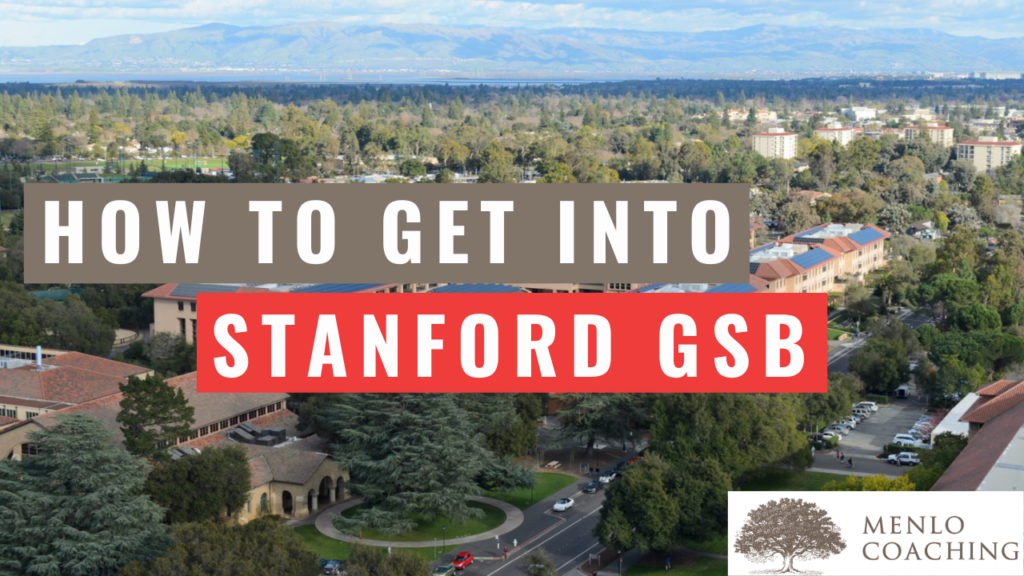 In short, Stanford GSB is an incredibly attractive choice if you are interested in an MBA. However, Stanford's admissions process is, naturally, very competitive, and if you landed on this page you are likely wondering what exactly it takes to make your application stand out.
So how do you get into Stanford GSB? In what follows, prospective MBA applicants will find tips on how to gain admission to one of the world's top business schools.
Becoming a Qualified Candidate for Stanford's MBA Program
The Stanford MBA class typically comprises a mixture of outstanding candidates, but there is no such thing as a "perfect" applicant.
That said, there are some general requirements that will most likely be expected of you in order to be accepted into the Stanford MBA program.
The first question to ask yourself is whether you have the necessary pre-requisites for a Stanford MBA. Although there is technically no minimum GPA or GMAT requirement, high test scores are the norm. You will also ideally have a combination of five years' post-college work experience, demonstrated leadership potential, and stellar history of academic performance.
Stanford GSB is also interested in the honors and recognitions you have been awarded along the way, and your extracurriculars can be an important determining factor.
The first step towards proving you're up to the challenge of Stanford's rigorous MBA program, however, is to ace the GMAT.
Acing the GMAT
To get into most top MBA programs, you'll need to make sure you earn a high score on the GMAT.
To get into Stanford GSB, you should aim for a placement in the high 700s. This is one of the many reasons that starting early is crucial, as it gives you time to prepare for the GMAT.
Further, if test day doesn't go your way, you will have time to retake the GMAT to increase your test scores in time for application deadlines. Alternatively, you can apply with a high GRE score, if a top GMAT score is proving too difficult to achieve.
Nevertheless, it is always advisable to aim for a high GMAT score, since the test is uniquely developed to evaluate your fit for a career in business: MBA program curricula require diligent students with an aptitude for problem solving and creative thinking, and the GMAT is designed to assess just that.
If you do not tick all of the boxes mentioned so far, fear not!
We're going to fill you in on how to tailor your resume and build your profile to have a greater chance at acceptance at the Stanford Graduate School of Business. A unique personal history, inspiring extracurricular activities, or an outstanding achievement can help make up for other gaps in your profile.
Building the Right Profile for a Stanford MBA
In addition to the general qualifications that you will likely need to win admission, such as professional experience, academic performance, and a high GMAT score, the admissions committee is looking for MBA applicants who will fit in with the rest of the student body and increase the reputation of the school.
Stanford students come with diverse backgrounds, and it is important that you complement these differences with your own story.
This is another reason you need to start early in the application process, leaving you time to draw out what makes you unique in your essays.
Further, you need to demonstrate that you are a cultural fit and meaningfully answer the question, "Why Stanford?" What makes you a more desirable candidate for the Stanford MBA compared to other high-achieving MBA applicants? And how will Stanford, uniquely, contribute to your goals
For instance, Stanford GSB emphasizes academic curiosity, critical thinking, and intellectual vitality. This means that they expect a Stanford student to be an academic high achiever and have the necessary leadership skills to impact the world.
Coming from private equity, Alex knew he wanted to continue to build his career. A top-tier MBA was almost a prerequisite for his advancement: the degree would sharpen his leadership acumen, lay a knowledge foundation for him to build his own fund in the future, and help him establish a network that would support him throughout his entire career.
Hear how he navigated the MBA application process and ultimately won a spot in the Stanford GSB MBA Class of 2022.
Networking with Stanford MBAs
Another great way to build the right profile for GSB would be to demonstrate that you already have a network at Stanford.
As an added bonus, talking to current students and alumni will help you to understand their profiles, and in turn, help you to gauge what Stanford is looking for.
The best way to do this would be to attend MBA events and organize campus visits. You can also conduct LinkedIn research, take notes about the profiles of Stanford MBA students, and use that research to reach out and build your network.
Writing a Great Application
The next step is to get started on the Stanford GSB application.
Stanford GSB has an online application system, where you will fill out your application form, add your references, and upload your resume and essays.
Filling out an application might come across as a rudimentary step, but make no mistake: the process of putting all the pieces together on the application form can be deceptively time-consuming. It is crucial that you allocate enough time to get it just right.
The Stanford GSB Essays
Stanford's MBA application consists of two essays: "What Matters Most?" and "Why Stanford?"
The essay portion of your application is a big part of the puzzle when it comes to your application. This is where you get to highlight your profile and demonstrate what makes you unique, both in terms of your personal qualities and contributions to Stanford and beyond.
This is your opportunity to engage the admissions committee with great storytelling, communicating how you fit into the Stanford MBA community.
Recommendation Letters
You will need two letters of recommendation.
To ensure that you stand out and impress the admissions committee, you should let your recommenders know early so that they have plenty of time to prepare and write a great reference.
The earlier you start, the more time you'll have to cultivate your relationship with potential recommenders!
The Ultimate
MBA Admissions Checklist
Our free, comprehensive checklist covers everything you need to shop for an MBA admissions consultant.
Our free, comprehensive checklist covers everything you need to shop for an MBA admissions consultant.
✓ Compare pricing across 35+ MBA admissions consulting firms
✓ Learn why "success rates" are not to be trusted
✓ Find the right service model for your needs
✓ Prep for your consultation calls
✓ Compare pricing across 35+ MBA admissions consulting firms
✓ Learn why "success rates"
are not to be trusted
✓ Find the right service model
for your needs
✓ Prep for your consultation calls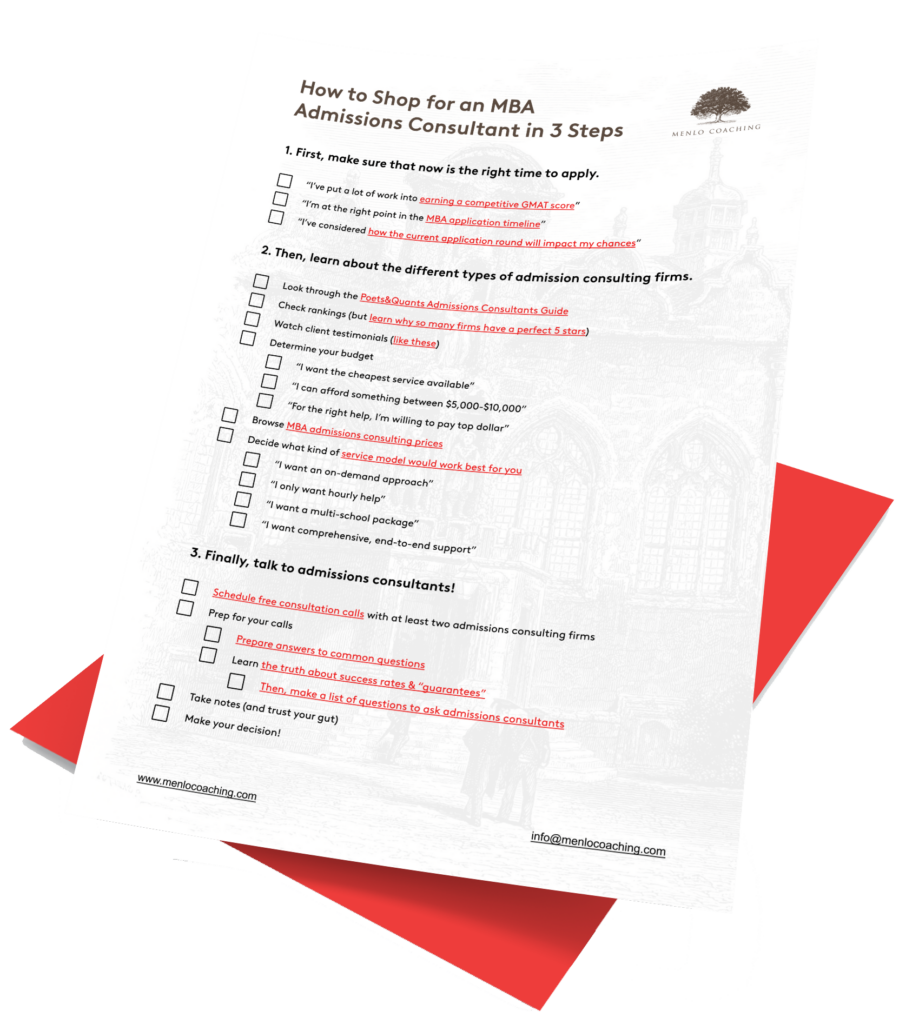 Prepare for your Stanford GSB Interview
The final step of the admissions process takes place when you have been invited to an interview.
This can be a daunting prospect, but making use of practice questions can be a great way to prepare. The more prepared you are to answer any questions the Stanford GSB interviewers throw at you, the higher your chances of making a good impression are.
Further, if you feel prepared and have had time to practice your interviewing skills, you will likely feel less nervous, allowing your personality and achievements to shine through most effectively.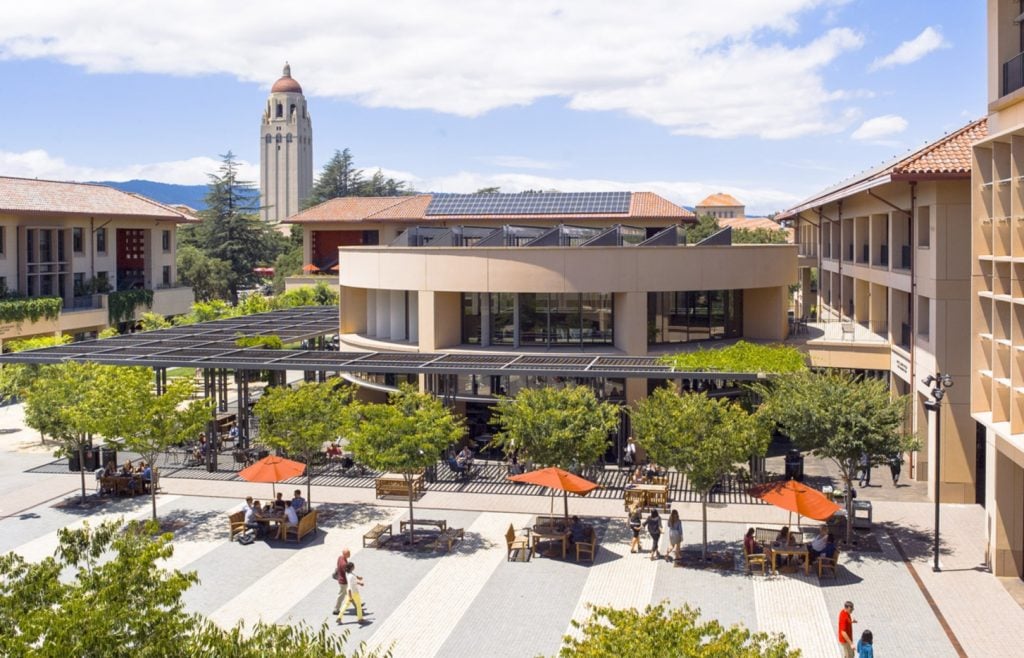 Best Tips for How to get into Stanford's MBA Program
The Stanford MBA is a selective program. Impressive candidates from all over the world wish to attend Stanford GSB, and the harsh truth is that most applicants will be disappointed in the outcome.
To increase your chances of winning admission, then, you have to make sure to grab the attention of the MBA admissions committee.
So, when in doubt, remember!
Become a Competitive Candidate

Ace your GMAT! Applicants at Stanford GSB have a high average GMAT score.
Build your work experience. Ideally you'd already have some leadership experience when you start at Stanford.

Build the Right Profile

Organize campus visits and network with students and alumni to ensure you know what a Stanford MBA program offers, who they are looking for, and how you will fit into that culture.

Write a Great Application

… starting with great essays! Your essays will be an opportunity for you to to go beyond the stats and communicate what makes you unique.
Have a well-developed set of career goals: be specific and realistic. Show that you have a clear grasp of the trajectory that you are on and the role a Stanford MBA plays in this journey.
Reach out to your recommenders. You will be asked for two letters of recommendation, so make sure you give your recommenders plenty of time to prepare.

Practice for your Interview

Once you have been invited to a Stanford GSB interview, it is time to start preparing. The Stanford GSB interview can be overwhelming, so work with practice questions to settle your nerves.

Start Early!

Make sure that you have a long runway to work on any gaps in your profile. This includes time to gain more experience at work, participate in extracurriculars, and earn a competitive GMAT score.
All of the steps outlined above will help you understand that burning question: how can I get into an MBA program at Stanford University?
Becoming a Stanford MBA graduate will surely open many exciting doors and prepare you for a successful professional life.
Hopefully, our guide has not only helped to explain how to win admission but has also posed the question of whether Stanford GSB is the right school for you. If so, then we wish you all the best on the application!