The Wharton MBA Program – Everything to Know Before You Apply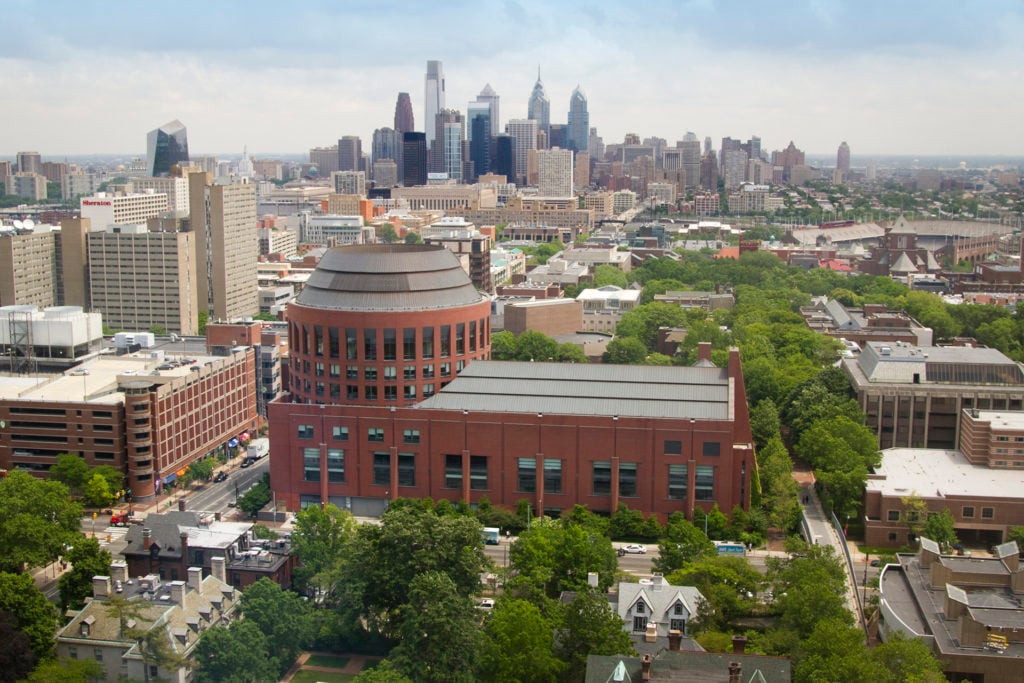 Wharton is a great business school across many areas. Although its strength as a finance program receives a lot of attention because of its excellent placement in that industry, Wharton is equally powerful in areas like entrepreneurship and technology, which are powered by huge investments Wharton has made in these areas. For example, the school launched Tangen Hall as the home for entrepreneurship at Wharton, created the San Francisco Campus to host one cohort of its Executive MBA program, and then used that San Francisco campus to host a rotating cast of full-time MBA students taking one semester away from Philadelphia through the Semester in San Francisco program.
Wharton's MBA program is student led, with many "Fellows" programs allowing second-year students to take leadership roles in key areas, including admissions, leadership training, student life, academics, and career development. Outside of those programs, you'll also be seeing a lot of your fellow students in your Learning Team, Cluster, and Cohort.
Wharton's philosophy of "Give and Take" is based on star professor Adam Grant's book of the same name, and the school seeks to enroll students who know how they will benefit from and contribute to the MBA program.
The breadth of the program, and the enormous resources of UPenn generally, make Wharton a business school that can help you to achieve almost any goal. (Which can make it a great choice if you're still evaluating your exact post-MBA goals.
This profile lays out the basic facts about Wharton's MBA program and the resources you'll need to further research it.
For fast facts on getting into the Wharton MBA program see, Your Chances at Wharton: Acceptance Rate & Other Factors.
Wharton MBA Class Profile
Class Size
897
Acceptance Rate
Does not disclose
GMAT Average
733
GMAT Median
740
GPA Average
3.60
Average Age
Does not disclose
Avg. Years Work Experience
5.0 years
Diversity Women
52%
Diversity Intl.
36%
Pre-MBA Industries
Consulting: 23%
Financial Services: 14%
PE/VC: 14%
Nonprofit/Gov't: 10%
Technology: 10%
Healthcare: 5%
Energy: 3%
Investment Banking: 3%
CPG: 2%
Investment Management: 2%
Media/Entertainment: 2%
Retail: 2%
Other: 10%
Undergraduate Majors
Humanities: 39%
STEM: 33%
Business: 27%
The data above is from 2021 and represents the Wharton MBA class of 2023.*
See the full report: Wharton MBA Class Profile
Student Experiences
Wharton MBA Employment Report & Careers
Salary Median
$175,000.00
Offers Upon Graduation
Does not disclose
Offers At 3 Mos.
Does not disclose
Post-MBA Industries
Financial Services: 36.2%
Hedge Funds/Other Investments: 3.2%
Insurance & Diversified Services: 1.4%
Investment Banking/Brokerage: 12.2%
Investment Management: 4.5%
Private Equity/Buyouts/Other: 11.9%
Venture Capital: 3.0%
Consulting 24.5%
Technology: 16.2%
Health Care: 6.7%
Retail: 3.2%
Real Estate: 2.9%
Consumer Products: 2.4%
FinTech: 2.1%
Legal & Professional Services: 1.8%
Social Impact: 1.8%
Media, Entertainment & Sports: 1.3%
Manufacturing: 0.8%
Energy: 0.2%
Future Mobility: 0%
Travel & Hospitality: 0%
Post-MBA Locations
United States: 86.6%
Mid-Atlantic: 8.3%
Midwest: 3.4%
Northeast: 41.6%
South: 3.6%
Southwest: 2.9%
West: 26.8%
Non-US: 13.4%
Post-MBA Companies
Career Development Resources
The data above is from 2020 and represents the career statistics for the Wharton MBA class of 2020.*
See the full report: Wharton MBA Employment Report
Wharton MBA Academic Programs
MBA Curriculum
Unlike most two-year programs, the Wharton MBA curriculum includes an additional required "pre-term", which students attend before beginning year one. Students can choose courses that span either a quarter or a full semester. The core curriculum consists of fixed and flexible core courses that can be taken either in year one or year two. Wharton's elective curriculum allows students to choose from 200 electives across 10 of the academic departments within the business school. Students can also take up to four courses from the 11 other schools at the University of Pennsylvania.
Majors
Students can choose from 18 Wharton MBA majors. Most majors require the completion of 5 course units, and students also have the option of graduating with a double major.
Experiential Learning Programs
The McNulty Leadership Program and Wharton's Center for Leadership and Change Management offer students a variety of experiential learning opportunities. These programs are complemented by the Wharton Leadership Ventures program, which offers students the option of outdoor experiential treks in the form of expeditions and intensives or one to three day-long workshops.
Research Centers
Wharton has over 20 research centers and initiatives in topics such as behavioral economics, entrepreneurship and innovation, finance, risk management, and social impact. The full list can be found on the Wharton Research Centers page.
MBA International Study Programs
The Wharton International Study Programs are comprised of:
Global Modular Courses
Global Immersion Program
Combined International Study Degrees
Through the Combined International Study Degrees program at Wharton, students can pursue full interdisciplinary degrees through three institutions:
Video Resources on Wharton Academics
Conversations with an Admissions Officer
Wharton offers potential applicants the chance to schedule a phone conversation with one of their MBA Admissions advisors. During these conversations, potential applicants can ask questions about the MBA program, the application process, campus life, and other subjects pertaining to the Wharton experience.
Conversations take place with a small group of 2-3 other prospective applicants. Appointments are open to all those interested in learning more about Wharton, even if the potential applicant has no definite plans to apply.
Wharton asks that applicants come prepared with questions to make the most of the conversation.
Wharton MBA Application
Julia, a non-traditional applicant in fin-tech, rocked her business school applications and ended up receiving scholarships at Wharton (her dream school), Booth, MIT Sloan, Haas and got a full-ride at NYU Stern!
Hear how she navigated the MBA application process and ultimately won a spot in the Wharton MBA Class of 2021.
The latest application requirements set by the Wharton MBA admissions office are described below.
Essays
Here are the prompts for Wharton's 2021-2022 application:
Essay 1: Future professional goals

How do you plan to use the Wharton MBA program to help you achieve your future professional goals? You might consider your past experience, short and long-term goals, and resources available at Wharton. (text box, 500 words)

Essay 2: Contributing to Wharton community

Taking into consideration your background – personal, professional, and/or academic – how do you plan to make specific, meaningful contributions to the Wharton community? (text box, 400 words)

Reapplicant Essay

Reapplicant Essay. Please share with the Admissions Committee how you have reflected and grown since your previous application and discuss any relevant updates to your candidacy (e.g., changes in your professional life, additional coursework, extracurricular/volunteer engagements, etc.). (250 words)
Letters of Recommendation
The 2021-2022 Wharton recommender questions are as follows:
Optional — Is there anything else we should know? (Text box)
Examples / Success — Please provide example(s) that illustrate why you believe this candidate will find success throughout their career. (Text box, 300 words)
Examples / Meaningful Contribution — Please provide example(s) that illustrate why you believe this candidate will meaningfully contribute to the Wharton MBA community. (Text box, 300 words)
Video Resources on Wharton Admissions
Wharton MBA Admissions Interviews
Because Learning Teams, Cohorts and Clusters are central to the Wharton experience, Wharton wants to recruit students who work well with others. The interview process is designed around this–if you're invited to interview, you will participate in a team-based discussion, followed up by a short one-on-one interview with a student Admissions Fellow (or, depending on the location, an admissions committee member) who observed you during the group discussion.
The team-based discussion brings together a group of 4-6 applicants for a 35-minute discussion on a pre-announced discussion prompt dealing with some aspect of improving the Wharton MBA program. Previous discussion prompts have included what to do with alumni donations, launching a new course, or opening up a new facility on campus. This group discussion allows Wharton to gauge your skills in working together with a team.
After the team-based discussion, each applicant is invited to a 10-minute face-to-face interview. During this interview, you will likely be asked to reflect on how your group discussion went, as well as answer a few traditional questions (e.g. why you want an MBA, why you chose Wharton), and maybe an open-ended question asking about whether you'd like to share anything else about your candidacy.
Want to know more? Learn how to prepare for your Team Based Discussion.
Wharton Useful Links
What Makes Wharton Unique?
McNulty Leadership Program: This is the umbrella program for almost all of Wharton's leadership training programs, including the famous leadership ventures (want to trek to Antarctica with your classmates?), the P3 Program (Purpose, Passion, Principles), the Executive Coaching and Feedback Program, and more.
Technically, even the MGMT 610 course designed by Adam Grant falls under this umbrella.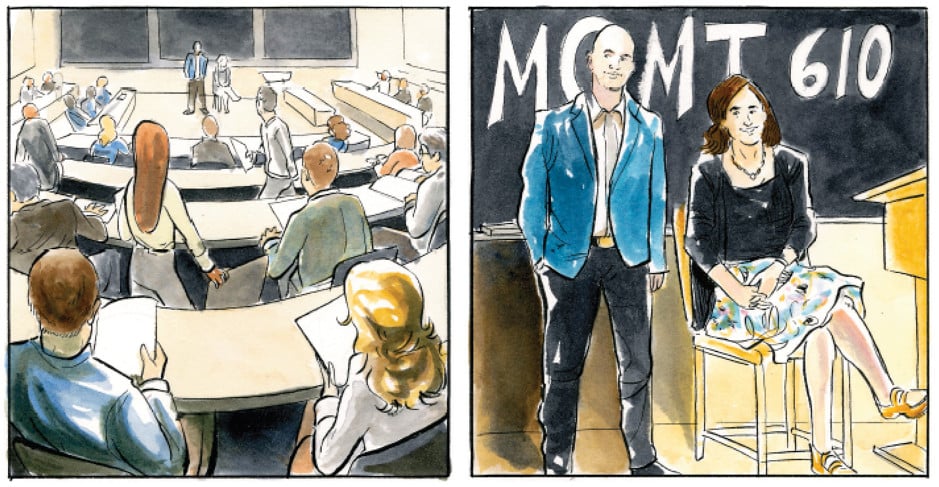 Wharton Lauder program: This program combines the Wharton MBA with an MA in International Studies from Penn's School of Arts & Sciences. Concentrations are available in:
Africa
Latin America
East and Southeast Asia
Europe
South Asia, the Middle East, and North Africa
Global
*You must be fluent in a second language relevant to your concentration, and must apply in Round 1 or Round 2 only, because the program begins in May rather than August.
Semester in San Francisco: You can spend one semester in your second year at Wharton's San Francisco campus, which provides a great networking opportunity with local tech companies — it's much easier to secure informational interviews as a Wharton student than as an employed professional.

*All data retrieved from the Wharton Business School MBA Program webpages, unless otherwise stated.