Everything You Need to Know About the Wharton-Lauder Dual Degree MBA Program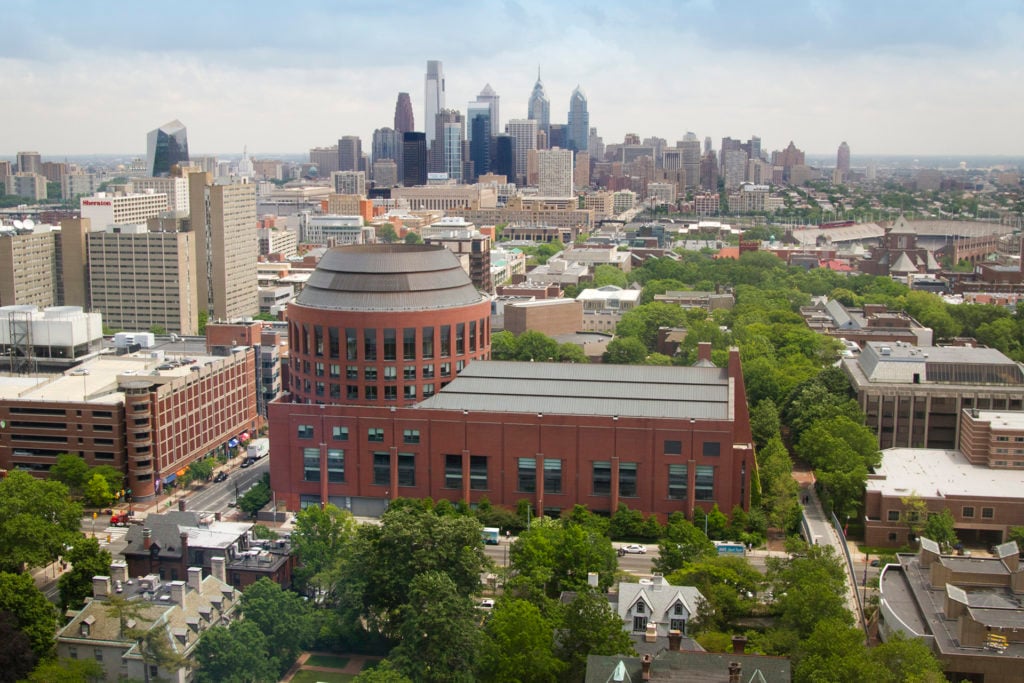 The University of Pennsylvania's Wharton School of Business emphasizes business and leadership skills. While Wharton is known for its ranking among top MBA programs, it often attracts students interested in international business to their dual degree program (MBA/MA).
Offered by the Lauder Institute, the Wharton dual degree is the first of its kind in the United States. Students of this program graduate with two degrees in two years: an MBA from Wharton and an International Studies MA from the University of Pennsylvania's School of Arts and Sciences.
The Wharton MBA/MA degree is a good fit for students seeking adventure and a truly international experience.
In this article, we'll give you all the details concerning the Wharton-Lauder MBA/MA program, including:
The curriculum
Programs of concentrations
Global immersions
Admissions
Application process
Internal Transfers
Why You Should Choose Lauder
Curriculum
Wharton's academic calendar begins in early summer. After a period of orientation and in-person coursework, there is a phase of international travel before students return in August to begin pre-term.
Wharton's interdisciplinary curriculum draws from the social sciences and humanities disciplines, incorporating language, research, and international studies. Further, the Lauder program prioritizes teaching leadership skills through a combination of lectures and field-based learning.
Lauder coursework revolves around global business, with students studying geography, history, politics, and economics, among other topics.
Lauder students also complete the Global Knowledge Lab (GKL) as part of a team. The GKL takes the place of a typical master's thesis, encouraging students to integrate all the skills they have developed throughout the program.
You can read more about Wharton Lauder's Curriculum here.
Programs of Concentration
Lauder applicants are asked to choose one of six programs of concentration. The options for current students are as follows:
Africa
East and Southeast Asia
Europe
Latin America
South Asia, the Middle East, and North Africa
Global
First-year students visit the region that corresponds with their chosen program of concentration.
Global Immersions
This 24-month-long program begins in May and offers several international travel opportunities, in addition to the immersive trip all students participate in during the first their first semester.
Specifically, students have the opportunity to connect with Lauder alumni on cultural excursions and corporate visits. There is also an optional Culture Quest that takes place during Winter and Spring break.
Through these experiences, students acquire a deep understanding of the social and cultural factors that shape global business today.
Academics
Admissions
While information is scarce regarding the Wharton Lauder MBA/MA acceptance rate, we know that the program admits around 70 students each year. The Wharton MBA acceptance rate is just under 14%, with 877 students enrolled in the last academic year. Wharton applicants have an average of five years of work experience, but there is no set requirement.
Further, there are no GMAT or GRE score requirements for applicants. The averages are as follows:
| | |
| --- | --- |
| Test | Score |
| GMAT | 733 |
| GRE Quantitative Reasoning | 162 |
| GRE Verbal Reasoning | 162 |
About Admissions
Application Process
There are three rounds of Wharton Lauder application deadlines. For the last admissions cycle, 2022-2023, the deadlines were as follows:
| | | | |
| --- | --- | --- | --- |
| Round | Application Deadline | Interview Invitations | Decisions |
| Round 1 | September 7, 2022 | October 25, 2022 | December 15, 2022 |
| Round 2 | January 4, 2023 | February 17, 2023 | March 23, 2023 |
| Round 3 | March 29, 2023 | April 13, 2023 | May 10, 2023 |
| Deferred Admissions Round | April 26, 2023 | May 25, 2023 | June 29, 2023 |
Applicants must submit an MBA/MA application before their chosen deadline. Additionally, the Lauder MBA application also requires students to provide the following:
Their GMAT or GRE scores
Their preferred program of concentration and target language
Complete an Oral Proficiency Interview (OPI)
Participate in a Lauder and a Wharton interview
Essays
The Lauder application requires a two-part essay. Applicants are asked to answer the following prompts in no more than 800 words:
Discuss why you are applying to Lauder and your chosen Program of Concentration. Applicants to the Programs of Concentration that involve language study (Africa-French; East and Southeast Asia; Europe; Latin America; or South Asia, the Middle East and North Africa) should also discuss what you hope to gain from advanced language and culture education.
All Lauder students are required to write a substantive academic thesis, known as the Global Knowledge Lab in their second year to satisfy the MA degree research and writing requirement. Please describe a topic or research question that you might want to pursue related to your Program of Concentration and your motivations for that topic.
Interview
For admission to the Lauder MBA program, prospective students must take part in two separate interviews.
The Lauder interview focuses on your potential fit for the program and whether you will be able to manage the joint degree.
Not all applicants are invited to interview, but those who are should prepare by figuring out their answer to the following question: why Lauder and not just Wharton alone?
Successful applicants demonstrate their passion for global issues and their excitement to learn about other cultures and explore foreign locations. Applicants should also highlight their international experience in their interview, citing professional, academic, and personal international exposures.
Internal Transfers
Current first-year students at Wharton can also apply to the dual degree program, which may extend their time at Wharton. There are some application requirements for current Wharton students including a GPA of at least 3.40.
Successful applicants demonstrate their leadership and community engagement, illustrating their desire for an academic challenge and their commitment to learning, discovery, and exploration.
Why Lauder?
With its focus on international travel and global business, the Lauder Institute offers a unique MBA experience. Lauder is known for its collaborative and close-knit student community, making it a great fit for students hoping to learn from their peers and grow their network.
Further, the student body is made up of 35% international students, which not only encourages meaningful cross-cultural connections but contributes to the global focus of the program.
The Lauder Institute has produced an enviable collection of notable alumni, including influential founders and CEOs, game developers, and features from Forbes' 30 under 30 list.
Student Experiences
Conclusion
University of Pennsylvania's joint degree program is equal parts competitive and collaborative, attracting students hoping to increase their intercultural network. Due to the extensive Lauder alumni presence across the globe, the Lauder Institute is a great fit for students who want to expand their professional network in preparation for a career change.
The Wharton School joint degree program itself prepares students for international careers. Specifically, graduates of the University of Pennsylvania are taught to become impactful leaders with a global focus, providing them with the background information and hands-on skills necessary to thrive in this competitive industry.
*All data retrieved from the Wharton Dual Degree MBA Program webpages, unless otherwise stated.