What is the GRE?—Structure, Scores, and FAQs
The Graduate Record Examination (GRE) is a multiple-choice, standardized exam. It is used by graduate schools—including business schools—for evaluating applicants' preparedness for graduate-level academic work and comparing applicants' qualifications.
The GRE general test contains questions that measure the test-taker's understanding of basic arithmetic, algebra, geometry, data analysis, and advanced vocabulary. Test-takers must think critically and solve complex problems to excel on the GRE. There are also GRE subject tests for certain fields of study.
What are the GRE Sections?
The GRE has three main sections:
Analytical writing
Verbal reasoning (verbal)
Quantitative reasoning (quant)
Finally, the GRE will also have either an experimental or a research section.
Altogether, the GRE takes approximately 3 hours and 45 minutes to complete.

What Does the GRE Exam Evaluate?
Each section of the GRE is designed to evaluate another facet of an individual's critical- and abstract-thinking and problem-solving skills, in order to determine their preparedness for graduate school admissions.
The verbal reasoning test measures reading comprehension by asking test takers to evaluate written material.
The quantitative reasoning section measures the test taker's ability to analyze and interpret quantitative information and solve mathematical problems.
The analytical writing assessment measures the test taker's ability to construct a focused response to a specific prompt.
What Are GRE Subject Tests?
GRE subject tests evaluate an individual's knowledge of a specific area of study.
There are four GRE subject tests:
Chemistry
Mathematics
Physics
Psychology
Each lasts 2 hours and 50 minutes and is delivered on paper.
How Does the GRE general test Compare to a GRE Subject Test?
As opposed to the GRE general test, which is a standardized exam, the GRE subject test measures comprehension of a particular field of study.
The GRE subject test supplements undergraduate academic records, giving test takers the opportunity to demonstrate their readiness to study a particular subject at a graduate level.
Book a GRE Strategy Call with Hailey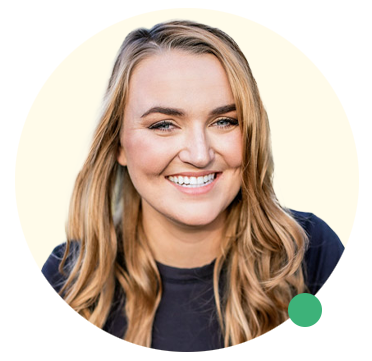 Replies in 24 hours
✓ Get feedback on your profile as a test-taker
✓ Ask questions about strategy, timelines, or the GRE itself
✓ Learn what you need to work on to improve your score
✓ Find out whether you'd be a fit with our private tutoring
How Much Do GRE Scores Matter?
GRE scores are very important for many graduate programs globally, contributing significantly to an applicant's candidacy. In many cases, a good GRE score can mean the difference between an applicant's acceptance and rejection from their target grad school.
Achieving a high GRE score illustrates your abilities in critical and abstract thinking, as well your problem-solving abilities, time-management skills, and your determination to succeed both in the classroom and beyond.
Most graduate program applicants study for the GRE for up to 12 weeks, either alone, through prep courses, through tutoring, or a combination of all three.
How Important is the GRE in a Graduate School Application?
Graduate programs vary in the importance they assign to an applicant's GRE scores. Specifically, some graduate schools no longer require applicants to submit GRE scores, and for others—including MBA programs—the GRE is not the preferred exam to measure an applicant's readiness.
Applicants should read through the website of their target grad school to determine the importance of their GRE score, as compared to other application materials such as undergraduate GPA, letters of recommendation, and essays, as well as whether the GRE is the preferred entrance exam for their target grad program.
GRE Test Scoring
Test takers receive three separate scores after taking the graduate record exam: a verbal score, a quantitative score, and an analytical writing score.
The verbal and quantitative sections are scored from 130 to 170, and the analytical writing section is scored from 0 to 6, measured in half-point increments.
What is a "Good" GRE Score?
The mean verbal score is 151, with 160 being in the top 10%. The mean quant score is 153, with the top 10% earning more than 166. The average GRE score overall is about 300. Finally, the mean analytical writing score is 4.0.
What GRE Test Scores Do I Need for MBA Programs?
For top MBAs, applicants should aim to score over 160 on the quant section and over 157 on the verbal section. Thus, combined verbal and quantitative scores should surpass 320.
MBA programs place the most importance on the applicant's quantitative reasoning score, while the analytical writing score does not matter as much to admissions committees.
Applicants should set a target GRE score based on the averages of the graduate program they are applying to. Depending on your MBA profile, it could be worthwhile to speak with an admissions consultant to see if your GRE score is high enough to win admission to your target MBA program.
Can You Retake the GRE?
There are no restrictions on the number of times an individual can retake the GRE exam. However, test takers that are unhappy with their final score should keep certain stipulations in mind.
For example, paper-based tests are only administered a few times per year. Therefore, it is important for an applicant to allow enough time to complete one or multiple GREs by a grad school's admission deadline, especially because it may take up to 15 days after the test date for the score report to be delivered.
How Soon Can You Retake the GRE?
Test takers can retake the GRE after 21 days. However, the GRE cannot be taken as long more than five times per year.
How Often Are GRE Tests Offered?
At-home online GRE tests are available at any time, with appointments available as soon as 24 hours after registering to take the GRE.
The GRE may also be taken at an authorized test center.
In contrast, paper-based tests are only offered in September, October, and April at paper-delivered test centers.
How Much Time Should You Budget for GRE Test Prep?
Test takers typically spend between one and three months, or more than 100 hours, studying for the GRE.
During this time, the test taker may find it beneficial to take practice tests, participate in online test prep, and read analytical non-fiction to prepare for their test day.
How Much Does It Cost to Take the GRE?
As of March 2023, the GRE costs $220, but the Educational Testing Service (ETS) may reduce this fee under certain circumstances.
How Does the GRE Compare to the GMAT and LSAT?
Most MBA programs accept the GRE or the GMAT (Graduate Management Admissions Test). In contrast, the LSAT (Law School Admission Test) is primarily used by law schools, as opposed to other graduate and business schools.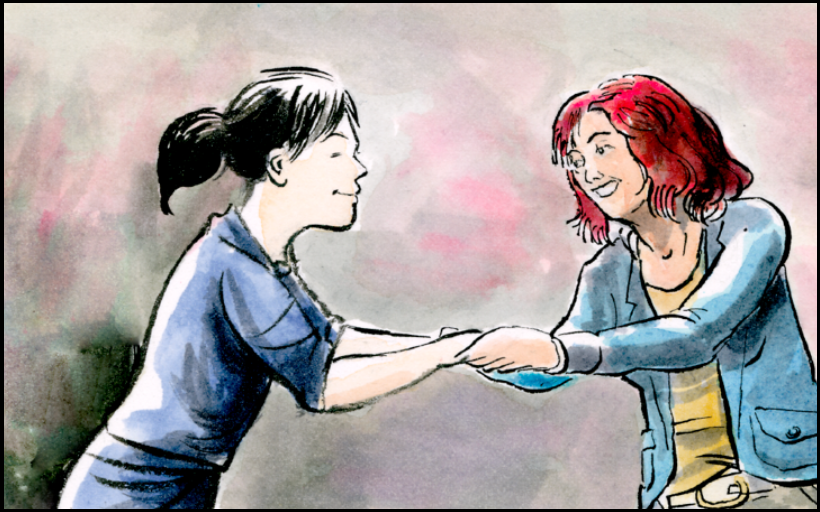 Conclusion
Depending on your career path, the GRE could be an important milestone in your academic journey, or it could be an unnecessary diversion.
For MBA candidates, it is advisable to take the GMAT over the GRE unless you have exhausted the possibility of attaining a competitive GMAT score.
For humanities majors and certain other grad school candidates, the GRE will probably be an admissions requirement for your target program.
Before you take the GRE, make sure that you've established a thorough study guide, you understand the format of the exam as well as the score you should aim to achieve, and you've given yourself enough time to achieve a competitive result before your program deadline.
If you need some help preparing for the GRE, contact us today to establish a strategy.