The Emory MBA Class of 2024: Goizueta Leans into Diversity
Goizueta Business School has long prided itself on the quality of its MBA class profile, and the graduating class of 2024 exemplifies the school's commitment to diversity.
Emory University's incoming class comprises Lockheed Martin engineers, 1st Space Brigade executive officers, and representatives from the Coca-Cola Company—among many others from a variety of industries and positions.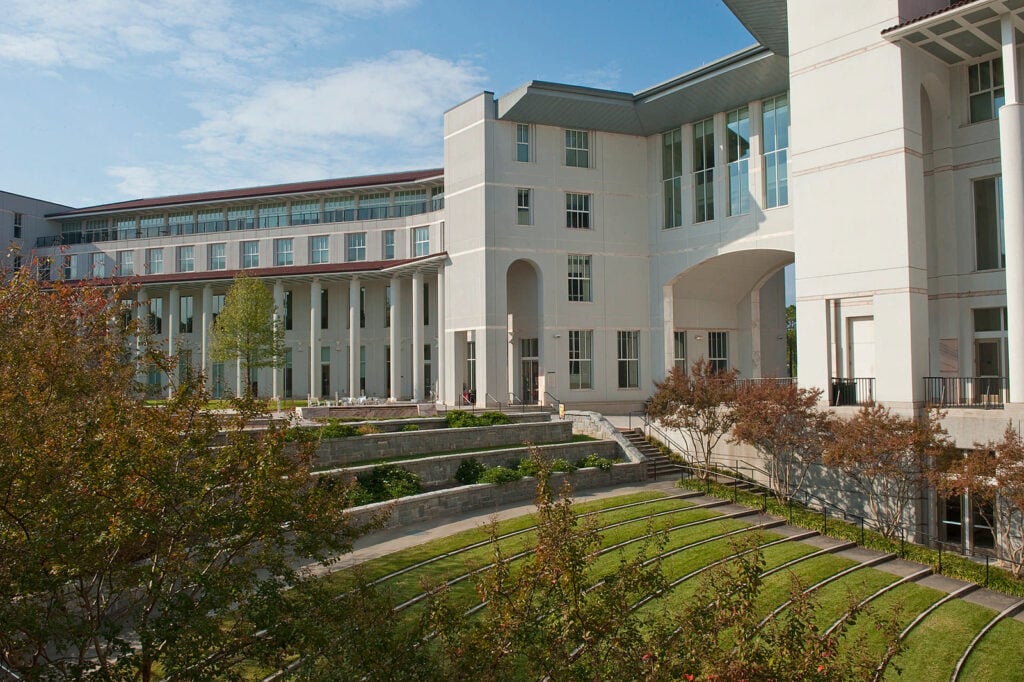 The class profile of Goizueta's Two-Year MBA program reflects the school's core values of diversity and rigor. 2021-2022 saw Goizueta receive an 11% increase in applications, with candidates bringing impressive professional and academic achievements to the table.
The Class of 2024 features a healthy mix of activists and advocates, consultants, and brand managers with an average work tenure of more than five years, an average GPA of 3.38 (up from 3.36 the previous year), and an average GMAT score of 700 (up from 692).
Goizueta boasts an equal split of domestic and international students, representing six continents and 25 countries including Spain, Pakistan, Nigeria, Belgium, Congo, Australia, Cambodia, and Vietnam. The cohort even includes a Fulbright Scholar. The percentage of US minorities entering the class also increased to 51% (up from 43% entering in 2021) with underrepresented US minorities comprising 26% of the cohort. US military veterans make up 7% of the incoming class and 8% of the class self-identify as LGBTQ+.
The Goizueta MBA class of 2024 also features:
Honorable and decorated military veterans, such as an Army airborne officer responsible for the logistics of the world's only forward-deployed battalion to support the defense of South Korea and an executive officer for the 1st Space Brigade.
A television entertainment professional with multiple show credits, like "Star Trek: Discovery," "American Gods," "Drop Dead Diva," and "Sons of Anarchy."
An FC Royals soccer team board member who raised $13,000 when the team faced bankruptcy.
A public health volunteer who led the efforts to vaccinate 1,600 immigrants and coordinated with the US Department of State on the evacuation of 11 families from Afghanistan.
A pediatric tumor survivor who was inspired by childhood doctors to pursue a career in healthcare and now helps manage clinical oncology trials for Roche.
A senior associate who managed an annual $32 million media plan for Blue Moon.
A host of athletes, including a certified track and field coach, a division 1 swimmer with multiple school records, a collegiate varsity cheerleader, a rugby player, a basketball player, and a former varsity football player turned Ironman competitor.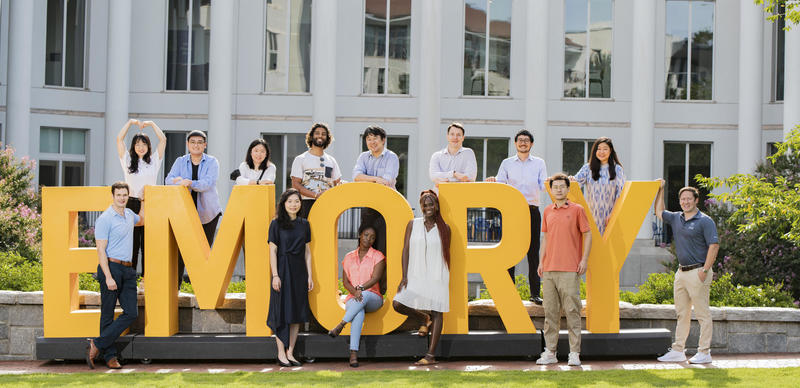 So, what's in store for these ambitious leaders when they graduate?
If past year's graduates are any indication, the future is bright. Reporting the highest employment rates across top programs, Goizueta 2021 Full-Time MBA graduates entered the job market in full force, and Goizueta's 2022 Full-Time MBA graduates are following suit.
Within three months of graduating, 98% of Goizueta's 2022 Full-Time MBA graduates accepted offers for a full-time job and garnered the highest salaries in the school's history. Graduates report a $193,000 median salary plus signing bonus.
View the Class of 2022 Full-time MBA Employment Report.
Goizueta delivers two Full-time MBA programs—a Two-Year MBA and an accelerated One-Year MBA. Learn more about these top-20 ranked MBA programs and new scholarship funding at Goizueta.
Note: All data was gathered from Emory University unless otherwise stated.