Is an MBA Worth It? Yes! But Not For the Reasons You Think.
If you already make a good salary without an MBA, or if you hesitate to take on the loans required to finance one or two years of business school, you may be asking this question: is it worth the time and cost to get an MBA? You should treat a graduate business education as a financial decision — analyze the costs and benefits, as you would with any business decision.
And if you aspire to work as a manager or a business leader, and you have the ability to win admission to a Top 25 US business school, or a top European program, it is very likely that you'll see a good financial return on your investment.
The degree is a powerful credential, and the things that you learn during a graduate business education will help you to win promotions more rapidly.
The Cost of an MBA
The first part of deciding whether an MBA is worth it for you is the cost. For a two-year full-time MBA, the costs are:
Two years of tuition at a top business school: around $150,000
Two years of living expenses (depending on your location): around $50,000
And in addition to this, it is important to set a budget for a few discretionary items. Business schools are loath to discuss it, but no one wants to be the one student who doesn't go on the international trips or doesn't attend the social events like skiing holidays. There are a gigantic number of small expenses that will quickly add up.
Beyond this, you will be giving up your salary for the better part of two years. Your time is worth a lot! Depending on your pre-MBA compensation, two years of foregone salary and bonus could range from $150,000 to $500,000+ for a highly-compensated private equity investment professional at a large fund.
So, the total cost of the MBA degree is likely to be at least $350,000, and more if you're in a highly paid profession.
Post-MBA Compensation: the MBA Employment Report
The other side of calculating whether business school is worth it is what it will do to increase your income. Most applicants look at their target school's employment report, which shows the average compensation for the first job a graduate gets after completing their degree. You can find any business school's employment report with a Google search for "MBA employment report SCHOOL NAME".
Besides the average salary and signing bonus, the report will also list the percentage of graduates who received a job offer (almost always quite high) as well as breakdowns of compensation by region, industry and function.
This information is valuable, but you shouldn't obsess over it. There are a variety of ways that this data can prove misleading:
These reports exclude stock-based compensation, which can add significant financial value at large tech companies like Microsoft, Google and Facebook.
Pay varies significantly by employer and role. For example, if you secure a great Sr. Associate or VP role at a private equity fund, your compensation may be $100,000+ greater than the average for the "Financial Services" line item in the employment report.
But even more important than these caveats is the fact that the financial value of business school is not only about that first, post-graduate job.
For example, there are people who eagerly pursue an MBA despite having incredible earning power before getting one. The most financially successful client that Menlo Coaching has ever worked with was already earning $650,000 without the degree. You might well ask, why would this person even want to apply? The answer was simple: they worked in the finance industry and wanted to eventually be a portfolio manager. Having an MBA was a prerequisite for these jobs at their target firms.
For more information on how an MBA can affect your earning power, refer to the table below, based on a Payscale analysis provided to Poets & Quants:
The Cash Value of an MBA degree on your Paycheck
| Degree | Lifetime Median Cash Pay | 20-Year Median Cash Pay | Early Career Median Pay | 20-Year Premium | Lifetime Premium |
| --- | --- | --- | --- | --- | --- |
| Top 3 MBA Degrees | $8,330,000 | $3,700,000 | $138,000 | $2,220,000 | $5,010,000 |
| Top 10 MBA Degrees | $8,045,000 | $3,500,000 | $133,000 | $2,020,000 | $4,725,000 |
| Top 50 MBA Degrees | $5,655,000 | $2,500,000 | $93,500 | $1,020,000 | $2,235,000 |
| All MBA Degrees | $4,110,000 | $1,830,000 | $68,000 | $350,000 | $790,000 |
| All Bachelor's Degrees | $3,320,000 | $1,480,000 | $55,000 | ——– | ——– |
Note: Early career median pay reflects pay for workers with 0 to 5 years of experience. Premium is the additional compensation over the median pay of someone with an undergraduate degree.
The Long-Term Value of an MBA
Beyond helping you to secure your post-graduation role, the MBA can add financial value to your long-term business career in many ways.
Win Promotions to Leadership Roles
If you're reading this article, you probably aspire to be a manager who leads a team of employees. Learning how to understand other people's perspectives, deliver constructive feedback effectively, and receive feedback well are all essential traits in a good leader, and all have a very sharp learning curve.
The MBA provides an education in leadership and management, and offers you a chance — through experiential learning programs — to get early leadership experience (including the inevitable mistakes that come with developing these skills) in a safe educational environment.
Otherwise, you will be learning these leadership skills on the job where you are being carefully monitored. Getting an education in leadership by failing on the job is very expensive!
If you are not an immediate success, you may receive a mediocre performance rating, like "Meets Expectations," in your first role as a manager. This sounds harmless enough, but if you've worked at a large company before, you know that this kind of rating will stick with you forever and can make it harder for you to advance to bigger roles. You can lose control of the narrative and become someone who was "Great as an individual contributor, but questionable as a manager." Avoid this if you can! This is a very expensive way to get a business education. It's MUCH easier to stay on the fast track than to fall off and get back on.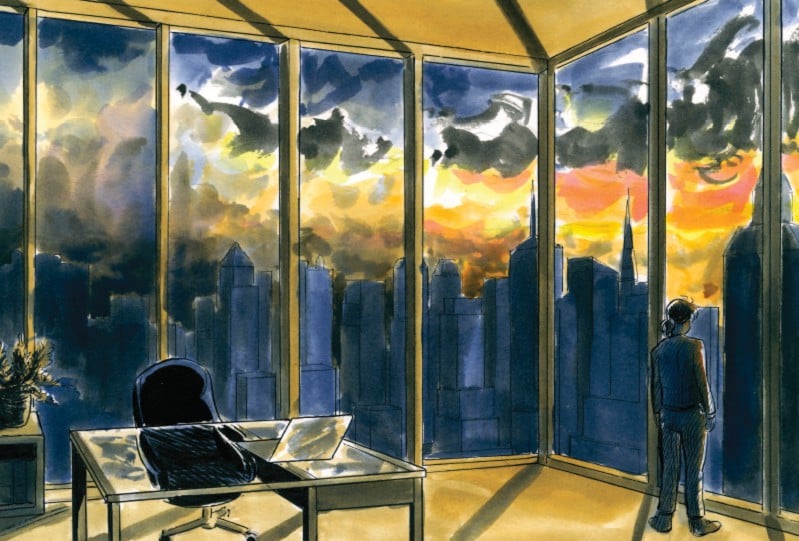 Build a Great Network
Especially in industries like finance and management consulting, promotions to senior roles mean moving from pure analytical work to sourcing new engagements or deals for your firm. No one can ever make Partner at a consulting firm without selling new business, and no one can ever make Partner at a private equity firm without sourcing deals. And, don't forget, once you reach those roles, "You eat what you kill." Your compensation will be tied closely to the revenue you generate for the firm.
Having a broad MBA network is an excellent way to prepare for success in these roles. Not only will your MBA network include potential clients and potential deals, it will include classmates who can teach you about new industries. So, if you are doing due diligence on an investment in an unfamiliar industry, or trying to sell a management consulting project in an unfamiliar industry, having a network of knowledgeable people in those fields who can be counted upon to take your call is an absolute advantage. Your former business school classmates will be invaluable in this regard.
And even in other industries, these contacts are useful for strategy and business development. Whether you're a retailer trying to figure out which cross-channel marketing software to purchase, or a tech executive figuring out which country your firm should enter next, you will benefit from having a network of experts available to you.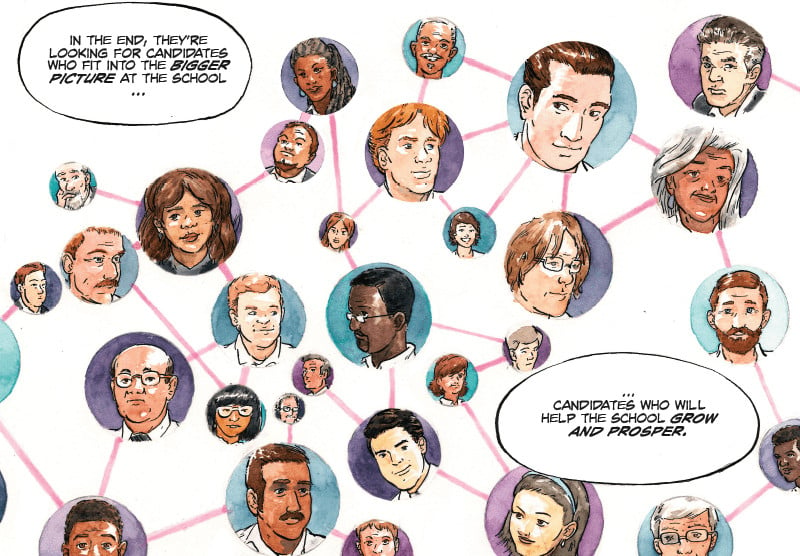 Source Potential Talent
In addition to a network of experts, the MBA program will introduce you to people who you may be in a position to hire, or recommend to clients and portfolio companies. As a future manager, hiring is a key skill, and having a great network to hire from will make you more likely to succeed as a manager.
Reduce Your Career Risk
It can be dangerous to be highly successful in a career where your network consists solely of people in a single industry or even a single firm, but many pre-MBA professionals find themselves in this situation. If a project fails and your boss chooses you as a scapegoat, you might find yourself with a bad reputation among nearly everyone in your professional network. Do you really believe that your boss will take the blame for losing $100M on that deal rather than blaming you? By having a diverse network like the one you can build in an MBA program, you can add a safety net to your career.

Find the Right Career Path
With an MBA program's focus on international experiences and contact with people from practically every industry, you may find that you, like many MBA students, wish to change careers. It is much more likely that you will achieve long-term success in a career you enjoy and are good at.
The MBA gives you a high probability of finding such a career. While seeing your time during business school as a two-year sabbatical to figure out your life can be dangerous, and one should always be focused when entering a program, it is also true that you will get exposure to many more professionals from different careers and new ideas in varied industries than you could ever hope to at a corporate job.
Related Articles: Achieving Work-Life Balance as a Top MBA Graduate, and Why You Should Get an MBA, Even if You're Unsure of Your Career Goals
An Important Caveat Before Applying
While the advantages of an MBA are numerous, it is important to understand some essential things about what business school can and cannot do for you. An MBA is not a magic pill.
For example, you're unlikely to secure a role in VC without prior experience, because these jobs are so appealing that they attract thousands of applicants. After all, a VC gets to spend all day speaking to exciting entrepreneurs, and often becomes rich in the process without putting up their own capital. But these jobs are in such high demand that, even at the best business schools, an MBA isn't likely to get you into one of these careers without relevant investment experience.
The same goes for private equity roles, or product management at a top tech company like Facebook or Google. The MBA can absolutely help you make a career pivot and accelerate your success in the same industry. But, success depends on having the right pre-MBA background, too.
All in all, it is important to look at the long-term when considering the value of an MBA. While the first job you get after your MBA is important, it is essential to recognize the value of an MBA in your long-term career success. With these things in mind, you can better evaluate whether an MBA is going to be necessary to your financial success and personal fulfillment.
I'm Convinced! Who Should I Hire To Help Me Get In?
Once you're sure that you want to pursue an MBA, you may be thinking about hiring an MBA admissions consultant to help you maximize your odds of acceptance. If so, start by reading 4 Secrets to Know Before Hiring an MBA Admissions Consultant for some tips on finding the right MBA admissions consulting firm.