Your Chances at UNC Kenan-Flagler: Acceptance Rate & Other Factors
Are you striving to attend a top business school? You might be trying to figure out which schools will be a great fit for you, which not only means finding a compatible MBA program for your goals, but it also means knowing which programs you can actually get into. To help you get a better understanding, we've put together some fast facts covering key admission factors to help you determine your odds of getting accepted into the UNC Kenan-Flagler MBA Program.
If you're wondering how difficult it is to get into the UNC Kenan-Flagler, then you've come to the right place. On this page, we'll give you a quick overview of what it takes to get into the University of North Carolina Kenan-Flagler Business School and help you understand whether your profile is a good fit for the UNC MBA program.
(Note: This page highlights Kenan-Flagler's full-time MBA program. The other program options at Kenan-Flagler are the Evening MBA and the Weekend Executive MBA program.)
Fast Facts: Kenan-Flagler MBA
| | |
| --- | --- |
| Acceptance Rate | Does not disclose |
| GMAT Average | 696 |
| GPA Average | 3.43 |
| Avg. Years Work Experience | 5.8 years |
Source: UNC Kenan-Flagler, Class of 2023 data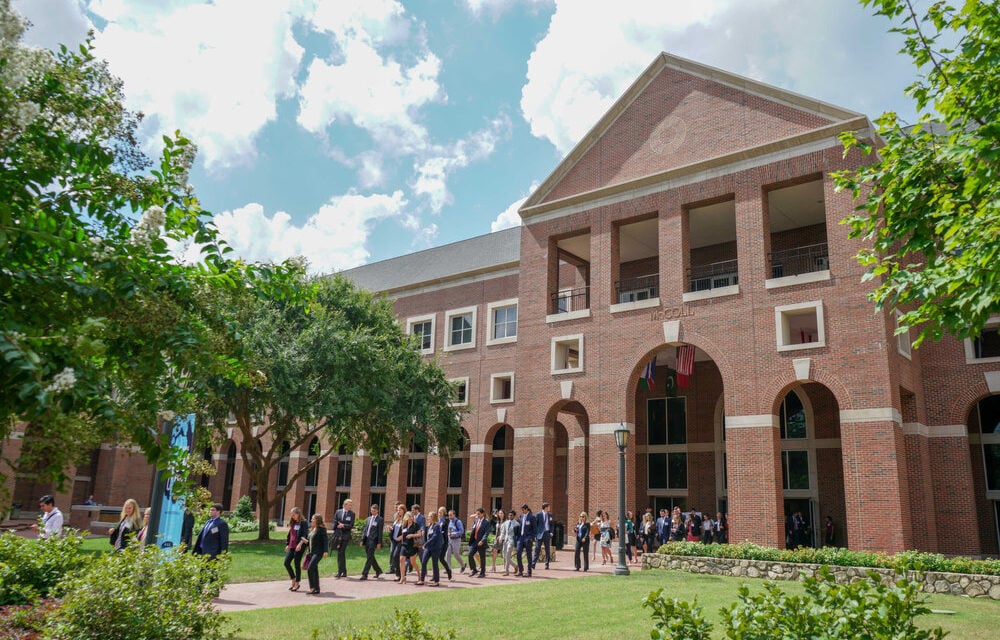 ---
Undergraduate Majors Represented in Kenan-Flagler's MBA Program
The top undergraduate majors represented in Kenan-Flagler's MBA program are Business (40%), Humanities (39%), and STEM (21%).
Top Undergraduate Universities from Kenan-Flagler's MBA Class
The undergraduate universities most represented in Kenan-Flagler's MBA class profile are:
The University of North Carolina at Chapel Hill
United States Military Academy at West Point
North Carolina State University
United States Naval Academy
University of Virginia
Penn State University
Elon University – Martha and Spencer Love School of Business
Duke University
The University of Georgia
University of Notre Dame
More Acceptance Rate Pages:
If your undergraduate college is listed above, that means that Kenan-Flagler has accepted many applicants with your education background in the past. It also shows that candidates who have gone to these schools have considered applying to Kenan-Flagler, and it is one indication that the business school has found students who have completed their undergraduate education at these universities to be successful.
Kenan-Flagler Top Pre-MBA Industries
Kenan-Flagler'ss top pre-MBA industries are financial services (22%), healthcare (14%), technology (12%), and military & non-profit (12%).
Looking at the pre-MBA industries shows you whether your profile is well-represented at Kenan-Flagler. Don't worry if you don't see your industry on the list—there might not be many students enrolled from your industry simply because many candidates didn't apply to the program in the first place. The same goes for the pre-MBA employers data we've provided below.
Top Pre-MBA Employers Represented at Kenan-Flagler
The pre-MBA companies that are most represented in the Kenan-Flagler MBA class are:
US Army
US Navy
Deloitte
Altria
2U
The United States Marine Corps
Cisco
Fidelity Investments
The University of North Carolina at Chapel Hill
The United States Air Force
What does Kenan-Flagler value?
UNC Kenan-Flagler seeks a candidate having an analytical mindset, problem-solving skills, and organizational ability. UNC Kenan-Flagler focuses on a driven leader with strong communications and interpersonal skills. Also, have a track record of success and vision for their career.
Interested in finding out more about Kenan-Flagler? Visit our UNC Kenan-Flagler overview page.
Related Articles