All You Need Know about the UNC Kenan-Flagler MBA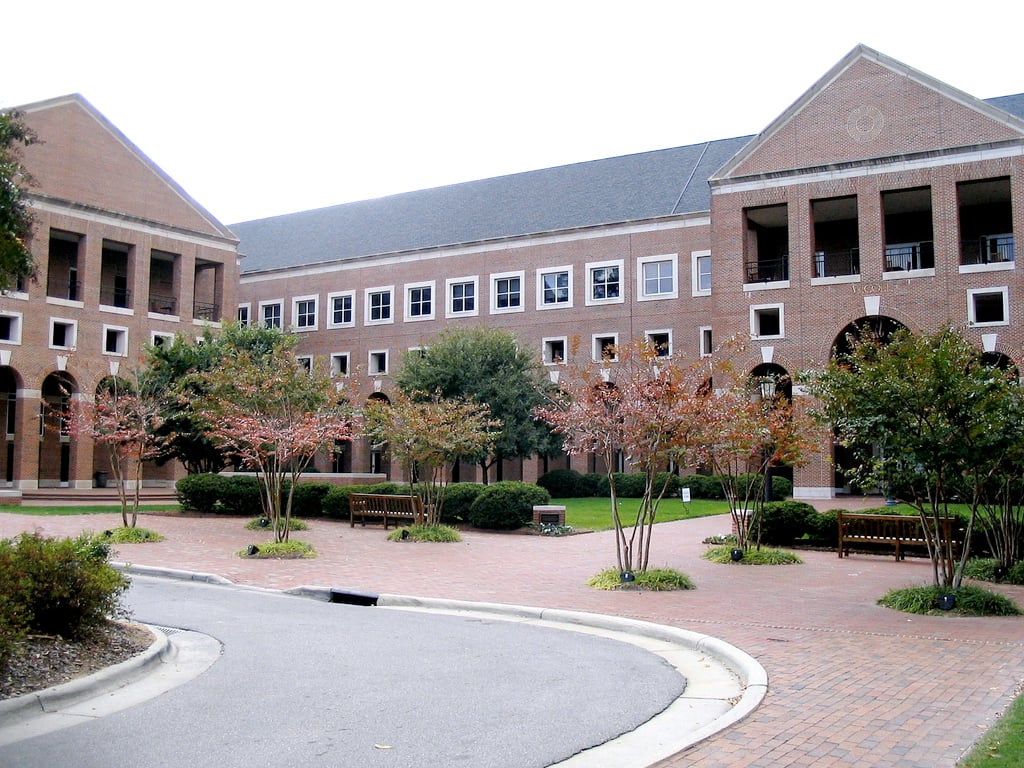 The real estate program in Kenan-Flagler Business School at the University of North Carolina is truly top-notch. If you're interested in real estate programs, you owe it to yourself to look into what UNC Kenan-Flagler has to offer in this regard. They currently place 12% of their students in real estate, the highest rate of any major MBA program.
In addition to real estate, Kenan-Flagler also has great placement in investment banking in both the regional center of Charlotte, NC, and in New York. Through UNC's Finance Development Program, you can choose to develop the skills needed to succeed in a career in investment banking or any other area of corporate finance.
A third factor to keep in mind when considering UNC Kenan-Flagler is that they have been generous in giving out merit-based scholarships in recent years. Approximately 30% of their students receive merit-based fellowships to cover part or all of their tuition. Some of these fellowships are also open to international students.
UNC Kenan-Flagler MBA Class Profile
| | |
| --- | --- |
| Class Size | 242 |
| Acceptance Rate | 36 |
| GMAT Average | 706 |
| GPA Average | 3.43 |
| Average Age | 28 |
| Avg. Years Work Experience | 5 |
| Diversity Women | 38 |
| Diversity Intl. | 35 |
| Pre-MBA Industries | Does not disclose |
| Undergraduate Majors | Does not disclose |
The data above is from 2022 and represents the UNC Kenan-Flagler class of 2024.
See the full report: UNC Kenan-Flagler MBA Class Profile
Student Experiences
UNC Kenan-Flagler MBA Employment Report & Careers
Salary Average
$155,438.00
Offers Upon Graduation
Does not disclose
Offers At 3 Mos.
93
Post-MBA Industries
Financial Services: 23%
Technology: 19%
Consulting: 18%
Healthcare: 15%
Consumer Packaged Goods: 7%
Real Estate: 7%
Energy: 4%
Manufacturing: 1%
Other: 6%
Post-MBA Locations
United States: 97%
Mid-Atlantic: 6%
Midwest: 12%
Northeast: 25%
South: 36%
Southwest: 6%
West: 12%
Non-US: 3%
Post-MBA Companies

Does not disclose

Career Development Resources
UNC Kenan-Flagler Career
The data above is from 2021 and represents the career statistics of the UNC Kenan-Flagler class of 2021.*
See the full report: UNC Kenan-Flagler MBA Employment Report
UNC Kenan-Flagler MBA Academic Programs
MBA Curriculum
The UNC Kenan-Flagler MBA curriculum is distributed across four modules over the fall and spring of years one and two. Each module contains seven weeks of instruction. By following the core curriculum, students build a strong foundation in several business areas, including Data Analytics and Decision Making, Global Economics, Ethics, Corporate, and Individual Responsibility, and Business Strategy. Students choose from a wide range of electives starting in module three of the first year of the MBA. Each year, Kenan-Flagler changes 10% of its elective course offerings in order to maintain a focus on current business topics. Some of the subject areas with regular course offerings are Family Business, Real Estate, Capital Markets and Investments, Healthcare, and Entrepreneurship.
See the full offering of courses: Kenan-Flagler MBA Course Catalog
Majors
UNC Kenan-Flagler does not require students to declare an official major as part of their degree. However, the program offers the following 12 concentration areas for students to choose from to help them shape their elective coursework.
Capital Markets and Investments
Consulting
Corporate Finance
Data, Digital Analysis and Technology
Energy
Entrepreneurship
Family Enterprise
Healthcare
Marketing
Operations Management
Real Estate
Sustainable Enterprise
Experiential Learning Programs
The experiential learning program at Kenan-Flagler provides a variety of ways in which students can gain experiences outside of the classroom during the two years of their MBA. Students can implement their consulting skills through the Student Teams Achieving Results group. In addition, students can also get involved with student-managed funds or the Nonprofit Board Consultants Program.
Research Centers
There are 10 research centers that are part of the Kenan Institute of Private Enterprise. The school also hosts four additional centers: the Center for Excellence in Investment Management, the Global Business Center, the Luther H. Hodges Leadership Center, and the Wells Fargo Center for Corporate Finance.
MBA International Study Programs
Besides exchange programs where students can spend time abroad at one of UNC Kenan-Flagler's partner institutions, the program includes other global opportunities, including the option of participating in a global elective, where students can learn about a different culture and economy in greater detail.
Other MBA Formats
In addition to the full-time MBA, the UNC Kenan-Flagler offers multiple MBA programs, such as evening executive, weekend executive, charlotte executive and online.
Video Resources on UNC Kenan-Flagler Academics
UNC Kenan-Flagler MBA Application
The latest application requirements set by the Kenan-Flagler MBA admissions office are described below.
Essays
Here are the prompts for Kenan-Flagler's 2022-2023 application:
Career Goals (Short-term)

Please respond to the questions below that will assist us in learning more about you:

What are your immediate career goals and how will you benefit from earning an MBA at Kenan-Flagler Business School?
As the business world continues to evolve, circumstances can change and guide you in a different direction. Should your goals that you provided above not transpire, what other opportunities would you explore?

(upload file, 500 words)
Diversity Essay

We all belong to different communities representing various aspects of who we are, including groups we belong to, where we come from, how we think, what we believe, and how we see and experience the world. The process of discovery is strengthened when people with diverse perspectives and life experiences come together to share and learn from one another, negotiate differences, and engage in diplomacy.

How do you envision furthering your growth as an inclusive leader as a MBA student and future business leader? (upload file, 500 words)

Reapplicant Essay

If you are re-applying to the program, we appreciate your continued interest in UNC Kenan-Flagler. We require a complete application in addition to a brief essay that describes how your application differs from your previous submission and that alerts us to new test scores, a recent promotion, or other areas that demonstrate how you have strengthened your candidacy. (upload file, 100 words)
Read more: 2022-2023 MBA Essays: Tips for UNC Kenan-Flagler
Letters of Recommendation
The 2021-2022 Kenan-Flagler recommender questions are as follows:
Optional — (Optional) Is there anything else we should know? (Text box)
Constructive feedback and the applicant's response — Describe the most important piece of constructive feedback you have given the applicant. Please detail the circumstances and the applicant's response. (Text box, 500 words)
Performance comparison — How does the performance of the applicant compare to that of other well-qualified individuals in similar roles? (E.g. what are the applicant's principal strengths?) (Text box, 500 words)
Interaction with the applicant — Please provide a brief description of your interaction with the applicant and, if applicable, the applicant's role in your organization. (Text box, 50 words)
Competency ratings comment — (Optional) Is there anything about your competency ratings on which you'd like to comment? (Short answer)
Video Resources on UNC Kenan-Flagler Admissions
UNC Kenan-Flagler MBA Admissions Interviews
UNC Kenan-Flagler offers two interview options: an open interview option and an invite-only option. Open interviews take place on campus in September and October. All interviews are conducted by a member of the Admissions Committee. For the open interview option, you must schedule your interview at least nine days in advance of the appointment. Although a completed application is not required before the interview, you are required to start your application before the interview appointment. If you choose the invite-only route, you may conduct your interview on-campus, off-campus, or via a webcam.
UNC Kenan-Flagler Useful Links
What Makes UNC Kenan-Flagler Unique?
Kenan-Flagler's curriculum has a strong emphasis on experiential learning, including the STAR (Student Teams Achieving Results) program, where you will get the opportunity to work with real companies to help them solve business programs.
12% placement into real estate with a terrific real-estate program.
*All data retrieved from the UNC Kenan Flagler MBA Program webpages, unless otherwise stated.