The MIT Sloan MBA Program – Everything to Know Before You Apply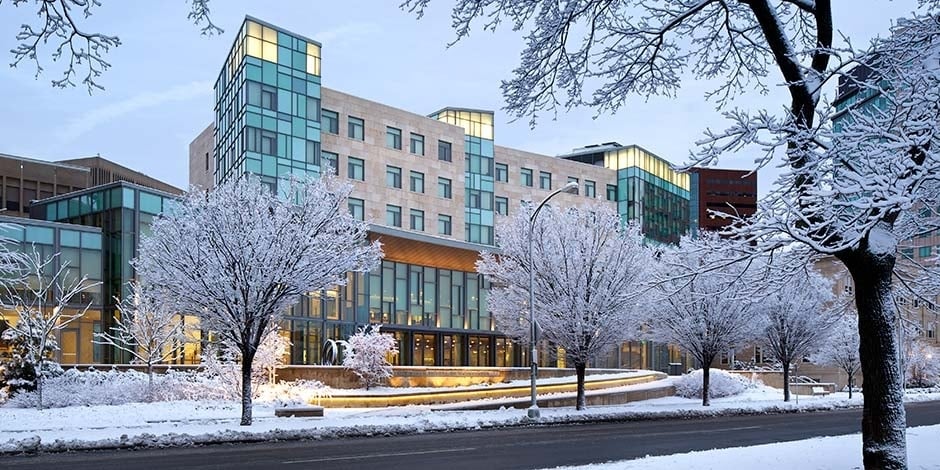 MIT Sloan's approach to MBA admissions is refreshingly honest. They believe that recent past achievements are the best way to judge your potential for future achievement, and they do NOT want to hear about your future career goals. They know that smart MBA students will figure that out during their time on campus.
At MIT Sloan, "tech" doesn't just mean Google, Facebook, Microsoft, and Amazon. It also includes real, hard technology, like mechanical, electrical, and civil engineering. MIT Sloan's LGO program allows students to pursue dual MS-MBA degrees in exactly these areas. Even if you're not pursuing a joint degree yourself, this means that among your classmates, you'll see a higher than average number of students with scientific and engineering backgrounds.
The school is committed to positive social change through several avenues, including the Sustainability Certificate, which trains you to make responsible decisions in your career, and the Breaking the Mold initiative, whose hackathon allows students to propose ways that technology might address social problems.
Finally, MIT Sloan supports a lot of hands-on experimentation, whether it's by taking the chance to explore something totally different (even, for example, pottery) during the Independent Activities Period, through their extensive Action Learning labs, or by going on company visits or study treks during the Intensive Period.
Keep scrolling to read more detailed information on MIT Sloan, and for an overview on the Class of 2022, check out our article: Your Chances at MIT Sloan: Acceptance Rate and Other Factors.

MIT Sloan MBA Class Profile
Acceptance rate

22%

Class size

484

GMAT
Median:

720


Range (mid 80%):

680-760

GRE
Does not disclose
GPA
Average:

3.54


Range: Does not disclose
Age/Experience
Age: Does not disclose
Work Experience:

5 years

Diversity
Women:

38%


International:

33%

Pre-MBA Industries

Government, Education, Nonprofit:

13%

Pharmaceutical, Healthcare, Biotechnology:

9%

Show all

Collapse all

Consumer Products, Retail:

4%

Automotive, Transportation, Defense:

4%

Media, Entertainment, Sports:

4%

Undergraduate Majors

Engineering/Math & Science/Computer Science:

45%

Social Science/Humanities/Law:

13%
The data above is from 2020 and represents the MIT Sloan MBA class of 2022.*
See the full report: MIT Sloan MBA Class Profile
Student Experiences
MIT Sloan MBA Employment Report & Careers
Offers & Compensation

Average Salary + Signing bonus:

$

% Offers upon Graduation:

85%

% Offers at 3 months:

96%

Post-MBA Industries

Service Industries:

79.4%

Investment Banking/Brokerage:

7.7%

Show all

Collapse all

Investment Management:

3.5%

Diversified Financial Services:

1.4%

Other Financial Industries:

<1%

Media/Entertainment/Sports:

1%

Manufacturing Industries:

18.2%

Pharmaceutical/Healthcare/Biotechnology:

5.6%

Automotive/Aerospace:

3.1%

Computers/Electronics:

2.1%

Transportation/Equipment/Defense:

<1%

Other Manufacturing:

1.7%

Post-MBA Locations
Post-MBA Companies

The Boston Consulting Group:

36

Show all

Collapse all

Career Development Resources
The data above is from 2020 and represents the career statistics for the MIT Sloan class of 2020.*
See the full report: MIT Sloan MBA Employment Report
MIT Sloan MBA Academic Programs
MBA Curriculum
The MIT Sloan MBA curriculum is distributed over four semesters in two years. During the second year, students may choose to write an optional thesis. Sloan also offers a one-year MBA for experienced executives through the MIT Sloan Fellows MBA program. Students complete the core curriculum during the first semester of their MBA. There are five required courses as part of this curriculum.
Economic Analysis for Business Decisions
Data, Models, and Decisions
Communication for Leaders
Organizational Processes
Financial Accounting
You can also choose from four optional core courses: Managerial Finance, Introduction to Operations Management, Competitive Strategy, and Marketing Innovation. Three out of the four semesters at Sloan are dedicated to electives. You can choose to take electives as part of a track or certificate. Up to three approved electives can be chosen from the non-Sloan graduate-level classes that can be taken at MIT and Harvard.
See the full offering of courses: MIT Sloan MBA Course Catalog
Majors
While the Sloan MBA does not offer majors, you can opt to follow a track or pursue a certificate. The program offers three tracks that are available only to MBA students: the Finance Track, the Entrepreneurship and Innovation Track, and Enterprise Management Track. In addition, MBA students can pursue a certificate in Sustainability, Health Care, or Analytics, which are available to all graduate students.
Experiential Learning Programs
Sloan offers a variety of labs that students can participate in as part of the MBA Experiential Learning. Some of these courses include the modern business in India lab, the analytics lab, and the enterprise management lab.
Research Centers
Students in the Sloan MBA program have access to 14 research centers and initiatives, including the Legatum Center, which focuses on using entrepreneurship to improve global wellbeing, and the Sustainability Initiative, which provides resources to ensure that society can continue to flourish for future generations.
MBA International Study Programs
Sloan engages with 53 locations as part of their Global Program. Students can also organize a series of for-credit classes or global trips through the study tours option.
Video Resources on MIT Sloan Academics
MIT Sloan MBA Application
The latest application requirements set by the MIT Sloan MBA admissions office are described below.
Essays
Here are the prompts for MIT Sloan 2020-2021 application:
Cover Letter: MIT Sloan seeks students whose personal characteristics demonstrate that they will make the most of the incredible opportunities at MIT, both academic and non-academic. We are on a quest to find those whose presence will enhance the experience of other students. We seek thoughtful leaders with exceptional intellectual abilities and the drive and determination to put their stamp on the world. We welcome people who are independent, authentic, and fearlessly creative — true doers. We want people who can redefine solutions to conventional problems, and strive to preempt unconventional dilemmas with cutting-edge ideas. We demand integrity and respect passion. Taking the above into consideration, please submit a cover letter seeking a place in the MIT Sloan MBA Program. Your letter should conform to a standard business correspondence, include one or more professional examples that illustrate why you meet the desired criteria above, and be addressed to the Assistant Deans of Admissions, Rod Garcia and Dawna Levenson (300 words or fewer, excluding address and salutation). Upload a Word or PDF document.
Video Statement: Please take a minute to introduce yourself to your future classmates via video. Tell us about your past experiences and why MIT Sloan is the best place for you to pursue your MBA. Videos should be a single take (no editing) lasting no more than one minute and consisting of you speaking directly to the camera. We recommend using an application such as QuickTime or iMovie to record yourself.
Organizational Structure: Please upload an organizational chart which outlines the internal structure of your department and current organization. Limit to two pages.
Letters of Recommendation
The 2020-2021 MIT Sloan recommender questions are as follows:
How does the performance of the applicant compare to that of other well-qualified individuals in similar roles? (E.g. what are the applicant's principal strengths?) (recommended word count: 500 words)
Describe the most important piece of constructive feedback you have given the applicant. Please detail the circumstances and the applicant's response. (recommended word count: 500 words)
(Optional) Is there anything else we should know? (no word limit)
Additional References. MBA Applicants must provide contact information for two additional references. Please enter the names and contact information (phone and email) for each additional reference as well as where they work and their relationship to you. Similar to the role of a Recommender, these additional reference contacts should be able to speak to your professional and/or academic background. A member of the admissions committee may reach out to these references at any time during the evaluation process, should we have additional questions about your background and/or experiences.
Video Resources on MIT Sloan Admissions
MIT Sloan MBA Admissions Interviews
MIT Sloan conducts behavioral event-based interviews. You can expect to be asked about actions you took in past situations, and probed for many supporting details about those stories. Read more in our comprehensive guide to the MIT Sloan Interview.
MIT Sloan Useful Links
What Makes MIT Sloan Unique?
Sustainability Certificate: This 5-course program gives students a grounding in sustainability, a recognized credential, and membership in a cohort of students who all share a passion for sustainability.
Action Learning Labs: Learning by doing – Students start in a lecture setting, then work remotely and on-site with host organizations to solve real business challenges.
Break the Mold (diversity program): A platform for three conferences, four workshops, two "hackathons", and dozens of open discussions.
MIT LGO (Dual Degree Programs in Engineering): Earn an MBA and a Master's degree in engineering in two years.
Interludes of variety:
*All data retrieved from the MIT Sloan MBA Program webpages, unless otherwise stated.