The Chicago Booth MBA Program: An Overview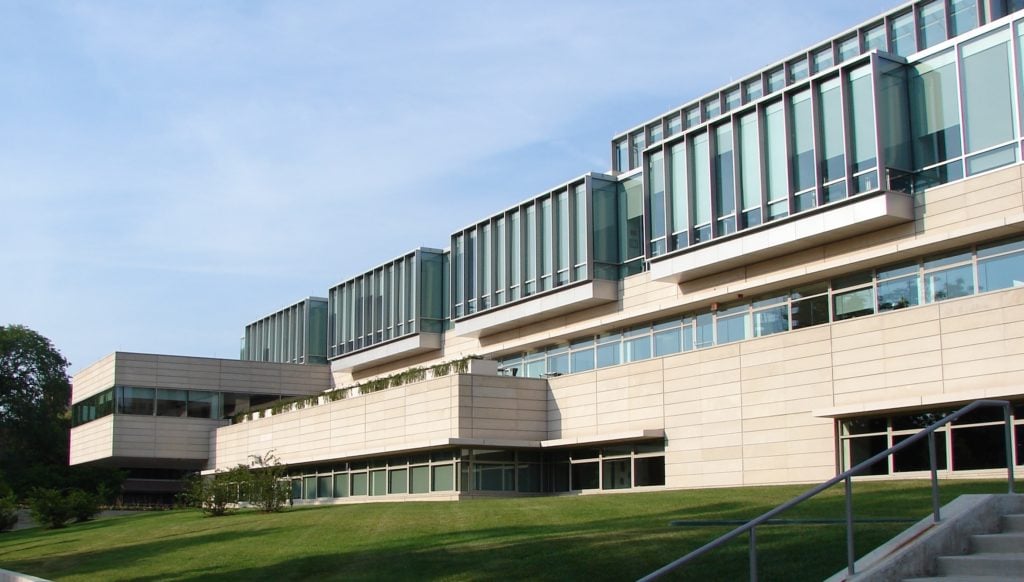 There can be a grain of truth at the core of stereotypes about MBA programs, and with Booth, it's true that the MBA program is academically rigorous, a point that even the brightest students, ones with 750+ GMAT scores and previous exposure to Ph.D.-level coursework, tell us. On the flip side, those same students tell us that they are "VERY well prepared for job interviews," with employers "constantly commenting on how Booth kids are so polished." Booth is the most highly represented MBA program at many major investment banks, and some of our Booth graduates have also secured top post-MBA jobs in product management in SF Bay Area tech companies.
To prevent you from becoming too stressed by the coursework, Booth offers not one but two weekly drinking events, the TNDC (Thursday Night Drinking Club) and the Liquidity Preference Function.
Booth offers a highly flexible curriculum, with Booth's LEAD program being the only class that is strictly required of every student. If your previous studies have already covered the material in a core course, you'll be able to place out of that to a more advanced version, and you'll have great flexibility in tailoring your elective courses to suit your needs. You can also pursue your international ambitions not just through exchange programs, but also through Booth's own dedicated campuses in London and Hong Kong.
This profile lays out the basic facts about Booth and the resources you'll need to further research the program (For an even quicker overview on Chicago Booth admissions, check out our article: Your Chances at Booth: Acceptance Rate and Other Factors
Chicago Booth MBA Class Profile
| | |
| --- | --- |
| Class Size | Does not disclose |
| Acceptance Rate | Does not disclose |
| GMAT Average | Does not disclose |
| GMAT Median | Does not disclose |
| GPA Average | Does not disclose |
| Average Age | Does not disclose |
| Avg. Years Work Experience | Does not disclose |
| Diversity Women | Does not disclose |
| Diversity Intl. | Does not disclose |
| Pre-MBA Industries | Does not disclose |
| Undergraduate Majors | Does not disclose |
The data above is from 2022 and represents the Chicago Booth MBA class of 2024.
See the full report: Chicago Booth MBA Class Profile
Student Experiences
Chicago Booth MBA Employment Report & Careers
| | |
| --- | --- |
| Salary Median | Does not disclose |
| Offers Upon Graduation | Does not disclose |
| Offers At 3 Mos. | Does not disclose |
| Post-MBA Industries | Does not disclose |
| Post-MBA Locations | Does not disclose |
| Post-MBA Companies | Does not disclose |
| Career Development Resources | Does not disclose |
The data above is from 2022 and represents the career statistics for the Chicago Booth class of 2022.
See the full report: Chicago Booth MBA Employment Report
Chicago Booth MBA Academic Programs
MBA Curriculum
The Booth MBA curriculum consists of 20 classes and one required Leadership Effectiveness and Development course. These classes are completed over a two year period. The Booth core curriculum requires students to take the Leadership Effectiveness and Development course in addition to nine foundation courses. The first three foundation courses cover Financial Accounting, Microeconomics, and Statistics, with each student selecting a course at their own level. The remaining six courses are selected from the following seven categories: Finance, Marketing, Operations, Decisions, People, Strategy, and Business Environment. Students complete 11 courses as part of their Booth MBA elective curriculum. These classes are drawn from 13 concentration areas such as Behavioral Science, Strategy Management, and International Business. Two of the 13 concentrations, Analytic Finance and Business Analytics, also count as STEM.
See the full offering of courses: Booth MBA Course Catalog
Majors
While the Booth MBA does not offer majors, students can choose between 13 concentrations and areas of study.
Accounting
Analytic Finance
Behavioral Science
Business Analytics
Econometrics and Statistics
Economics
Entrepreneurship
Finance
General Management
International Business
Marketing Management
Operations Management
Strategic Management
Experiential Learning Programs
Booth's MBA program provides students with the option of choosing from a rich array of experience-based learning courses. These courses focus on industry, entrepreneurship, social sector innovation, and marketing and strategy.
Research Centers
Booth's MBA program gives you access to 10 research centers and two additional research initiatives. Some of these research centers are:
MBA International Study Programs
Students can choose from a few options to add a global perspective to their MBA. There are three formal components to Booth's International Study Program: joint degrees in international relations or area studies, study abroad, and international business concentration courses, labs, and electives.
Video Resources on Booth Academics
Chicago Booth MBA Application
After transitioning from corporate law into investment banking, Mohsen was drawn to an MBA as a step toward his long-term dream: return to his home country of Bahrain to start a merchant bank that would invest in new ventures and help the country to reduce its dependence on oil.
Hear how he navigated the MBA application process and ultimately won a spot in the Booth MBA Class of 2021.
The latest application requirements set by the Booth School of Business MBA admissions office are described in the links below.
Essays
Here are the prompts for Booth's 2022-2023 application:
Career Goals

How will the Booth MBA help you achieve your immediate and long-term post-MBA career goals? (text box, 250-word minimum)

Personal Essay

An MBA is as much about personal growth as it is about professional development. In addition to sharing your experience and goals in terms of career, we'd like to learn more about you outside of the office. Use this opportunity to tell us something about who you are. (text box, 250-word minimum)

Reapplicant Essay

Upon reflection, how has your perspective regarding your future, Chicago Booth, and/or getting an MBA changed since the time of your last application? (text box, maximum 300 words)
Read more: 2022-2023 MBA Essays: Tips for UChicago Booth
Letters of Recommendation
The recommender questions in the 2022-2023 Chicago Booth Application are as follows:
Video Resources on Booth Admissions
Chicago Booth MBA Admissions Interviews
MBA admissions interviews at Booth are blind, meaning that the interviewer has only your resume, not your entire application file. Interviews are conducted by students and alumni, and cover a typical mix of MBA interview questions.
For more on this, see our Chicago Booth MBA Interview Guide
Chicago Booth Useful Links
What Makes Chicago Booth Unique?
Engage with the Brightest Minds in Academia and Business: Fantastic Economics faculty, including numerous Nobel Prize winners. "Booth faculty members are consistently recognized for their substantive contributions to the fields of business, economics, psychology, and others. All told, nine faculty members at Booth have won Nobel Prizes, with three of those honorees currently teaching at Booth."
LEAD Program: This is the one-and-only class that you HAVE to take at Booth, and the group you go through LEAD with is the only cohort/group structure present. Unlike most schools, Booth does not have any other group structure.
Flexible Curriculum: Four major components make up the flexible curriculum:
Foundation courses
Functions, Management, and Business Environment courses
Electives
Leadership training (LEAD)
Within these categories, students have wide discretion in choosing their own classes. If you've already mastered basic accounting, you can take a more advanced class. Or, for the business environment requirement, you could tailor your experience by taking a course about the Chinese Economy. In short, you can tailor every aspect of the curriculum to your needs.
*All data retrieved from the Chicago Booth MBA Program webpages, unless otherwise stated.
Related Articles