The INSEAD MBA Program: A Complete Overview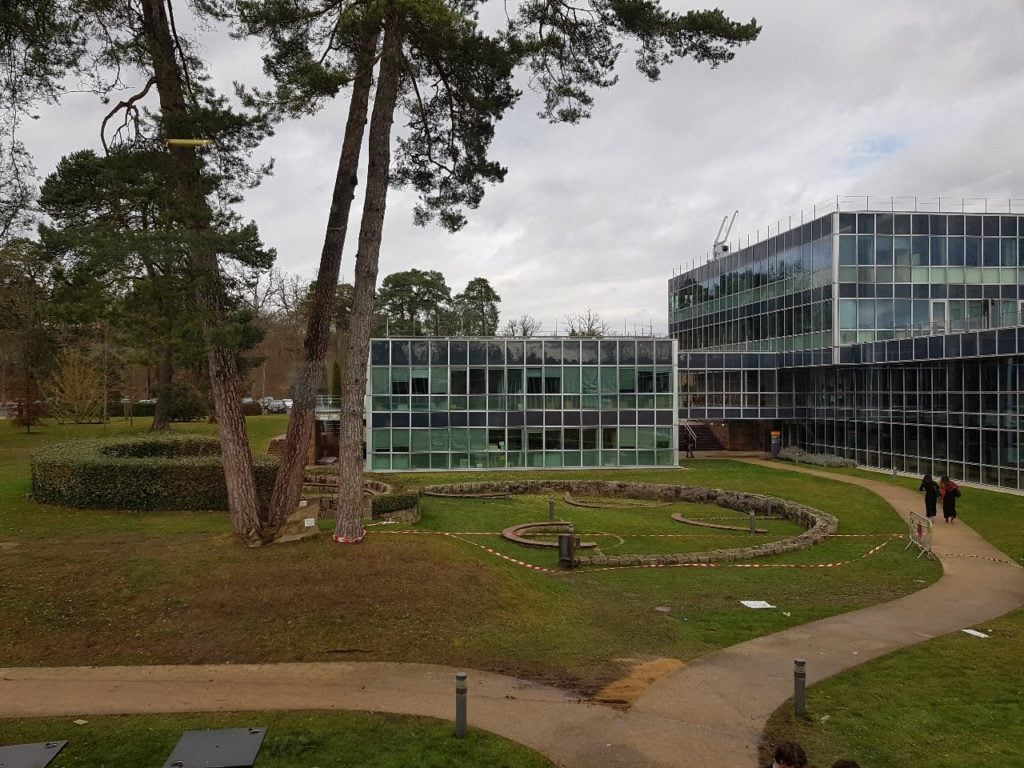 INSEAD is rightfully regarded as the most international of all business schools, with permanent campuses in Asia (Singapore), the Middle East (Abu Dhabi), Europe (Fontainebleau, just outside Paris), and, as of 2020, North America (San Francisco). This footprint of campuses across four continents is matched by the international nature of the student body. Students come from 90 countries, which is not exceptional in itself, but at INSEAD, unlike at US and UK schools, the school truly has no dominant culture. To support this international outlook, INSEAD requires applicants to speak two languages upon admission, and three languages before graduation.
INSEAD's one-year full-time program offers a September intake (10 months with no internship), and a January intake (12 months, with a two-month internship). The September intake is popular among students including sponsored consultants and finance professionals, and family-business candidates, who want to rapidly complete the MBA and return to their previous jobs. On the other hand, the January intake offers career switchers the chance to do a summer internship, enhancing their chances of making a successful career pivot.
Finally, INSEAD offers a truly holistic admissions process. Many schools claim to do so (while focusing on GMAT scores, undergraduate GPA, and the prestige of your employer), but our many experiences guiding non-traditional applicants to success at INSEAD prove that the school is interested in your story, your strengths and weaknesses, and your potential for future leadership. But be warned! This holistic process means you'll write a lot of essays and answer several video essays during the application process. You'll even be interviewed twice!

INSEAD MBA Class Profile
Class Size
795
Acceptance Rate
Does not disclose
GPA Average
Does not disclose
Average Age
29
Avg. Years Work Experience
6.0 years
Diversity Women
34%
Diversity Intl.
Does not disclose
Pre-MBA Industries
Management Consulting: 29%
Financial Services: 20%
TMT: 14%
Manufacturing: 7%
Retail, Consumer and Luxury Goods: 6%
Energy: 5%
Healthcare: 4%
Public Sector/Social Impact: 4%
Corporate Services: 4%
Transportation: 3%
Education: 2%
Primary Industries: 1%
Travel/Leisure Services: 1%
Undergraduate Majors
Business/Administration/Economics: 46%
Engineering/Sciences: 37%
Law/Political Sciences: 7%
Humanities & Arts: 6%
Media & Communications: 1%
Others: 3%
The data above is from 2021 and represents the INSEAD MBA class of 2022*
See the full report: INSEAD MBA Class Profile
Student Experiences
INSEAD MBA Employment Report & Careers
Salary Average
$141,300.00
Offers Upon Graduation
Does not disclose
Offers At 3 Mos.
Does not disclose
Post-MBA Industries
Management Consulting: 52%
Technology, Media & Telecom.: 19%
Corporate Services: 16%
Financial Services:14%
Post-MBA Locations
Northern/Western Europe: 42%
Asia Pacific: 26%
North America: 9%
Africa/Middle East: 8%
South America: 5%
Eastern Europe: 1%
Post-MBA Companies

McKinsey & Company: 119 (50)
Bain & Company: 69 (30)
Boston Consulting Group: 44 (12)
Amazon: 28
Accenture: 19 (2)
Kearney: 18 (4)
Roland Berger : 11 (5)
Strategy&: 11 (5)
Shopee: 8
Deloitte: 6 (2)
Ernst & Young: 6
Credit Suisse: 5
Eli Lilly and Company: 5
Hilti Corporation: 5 (1)
L.E.K. Consulting: 5 (1)
Restaurant Brands International: 5
Microsoft: 4
Oliver Wyman: 4 (2)

Career Development Resources
The data above is from 2021 and represents the career statistics for the INSEAD MBA class of 2021.*
See the full report: INSEAD MBA Employment Report
INSEAD MBA Academic Programs
MBA Curriculum
INSEAD's one year MBA curriculum spans across six academic periods, where each period is eight weeks long. The program kicks off with a "Period 0", where you will have the opportunity to participate in a business foundation series and language courses. The majority of the curriculum is devoted to core classes, but the final two periods are dedicated solely towards taking electives. INSEAD's core curriculum consists of 14 classes in total. Some of these courses include topics such as Financial Markets and Valuation, Organisational Behaviour, Corporate Financial Policy, and Leadership Communications Foundations. Electives at INSEAD can be completed by selecting from 75 available courses, which cover 10 subject areas. These electives include topics such as Negotiations, Decision Models, Bank Management and FinTech, and Technology and Innovation Strategy.
See course offerings in more detail: INSEAD Course Descriptions.
Majors
INSEAD does not offer official majors, however, you can choose to shape your MBA course selection using electives. You can take classes in one or more of INSEAD's 10 academic areas:
Accounting and Control
Decision Sciences
Economics and Political Science
Entrepreneurship and Family Enterprise
Finance
Marketing
Organisational Behavior
Strategy
Technology and Operations Management
Experiential Learning Programs
INSEAD's Personal Leadership Development Programme goes hand-in-hand as part of their academic curriculum. This experiential learning curriculum offers you the chance to take self-directed development exercises and a mini communications course in order to fuel your professional and personal development. In addition, the program also offers professional coaching.
Research Centers
As part of your MBA, you will have access to the 15 research centers and initiatives at INSEAD. The range of topics covered by the research centers is diverse, traversing subjects like Family Enterprise and Healthcare Management. Some of the centers and initiatives include the Blue Ocean Strategy Institute, the Humanitarian Research Group, and the Gender Initiative.
One of INSEAD's newest centers is the Hoffmann Global Institute for Business and Society. Dean Ilian Mihov shares insights about the Hoffmann Center and INSEAD's other sustainability initiatives in his interview with us.
MBA International Study Programs
INSEAD has three campuses in France, Singapore, and Abu Dhabi that students can take advantage of when deciding to add a global component to their MBA. Moreover, you can choose to complete a campus exchange with one of INSEAD's many partners, including Wharton and Kellogg. In addition to their exchange program, INSEAD also has a global focus in their course offerings; the first six courses of the MBA curriculum are all internationally-oriented.
Video Resources on INSEAD Academics
INSEAD MBA Application
The INSEAD application is holistic and the admissions committee is determined to get to know you and your story.
The latest application requirements set by the INSEAD MBA admissions office are described below.
Essays
Here are the prompts for INSEAD's 2021-2022 application:
Essay 1: Give a candid description of yourself (who are you as a person), stressing the personal characteristics you feel to be your strengths and weaknesses and the main factors which have influenced your personal development, giving examples when necessary (maximum 500 words).
Essay 2: Describe the achievement of which you are most proud and explain why. In addition, describe a situation where you failed. How did these experiences impact your relationships with others? Comment on what you learned. (maximum 400 words)
Essay 3: Describe all types of extra-professional activities in which you have been or are still involved for a significant amount of time (clubs, sports, music, arts, etc). How are you enriched by these activities? (maximum 300 words)
Optional Essay: Is there anything else that was not covered in your application that you would like to share with the Admissions Committee? (maximum 300 words)
Job Description: Briefly summarise your current (or most recent) job, including the nature of work, major responsibilities, and where relevant, employees under your supervision, size of budget, clients/products and results achieved. (short answer) (no word limit)
Job Description: What would be your next step in terms of position if you were to remain in the same company? (short answer) (no word limit)
Job Description: Please give a full description of your career since graduating from university. Describe your career path with the rationale behind your choices. (short answer) (no word limit)
Job Description: Discuss your short and long term career aspirations with an MBA from INSEAD. (short answer) (no word limit)
(Optional) Job Description: If you are currently not working or if you plan to leave your current employer more than 2 months before the programme starts, please explain your activities and occupations between leaving your job and the start of the programme. (optional) (no word limit)
Letters of Recommendation
The 2021-2022 INSEAD recommender questions are as follows:
Comment on the candidate's career progress to date and his/her career focus. (no word limit)
What do you consider to be the candidate's major strengths? Comment on the factors that distinguish the candidate from other individuals at his/her level. (no word limit)
What do you consider to be the candidate's major weaknesses? (no word limit)
Comment on the candidate's potential for senior management. Do you see him/her as a future leader? (no word limit)
Describe the candidate as a person. Comment on his/her ability to establish and maintain relationships, sensitivity to others, self-confidence, attitude, etc. Specifically comment on the candidate's behaviour or skills in a group setting/team environment. (no word limit)
Video Resources on INSEAD Admissions
INSEAD MBA Admissions Interviews
INSEAD admissions interviews are conducted solely by alumni within your area (i.e., they are not held on campus). The school aims to pair you with alumni of similar profile, and the format is conversational so that both parties can truly determine "school fit". Interviews are typically an hour in length.
In addition to the in-person interviews, INSEAD includes a "video interview" as a part of its application process. The following information is offered with the essay prompts to prepare applicants for this portion of the admissions process:
Video Interview. Shortly after submitting this application form, you will receive a link to a video interview. This video component is required to start the evaluation of your application. You will have 48 hours after the application deadline you are applying for to complete the video interview. Once submitted, the video interviews will no longer be modifiable. Therefore please ensure that you carefully test your devices before starting the exercise. We are keen on getting to know you better and believe that through a video you can come to life, so be spontaneous, be creative and be yourself! We look forward to virtually meeting you!
INSEAD Useful Links
What Makes INSEAD Unique?
Length of the MBA Program: INSEAD offers just one-year programs, including both a 10-month and a 12-month option. These accelerated programs are great for people who want to obtain their MBA quickly and return to work.
Four Global Campuses: One of INSEAD's main attractions is its global reach. From its founding campus in France to its eastern campuses in Abu Dhabi and Singapore, as well as its most recent addition in San Francisco, there are opportunities worldwide to grow and explore.
A Breadth of Diversity: INSEAD leads by example in the realm of diversity. And to them, diversity encompasses much more than a vast range of passports. In an interview with Virginie Fougea, Global Director of Admissions and Financial Aid, she explains, "It's about the culture of the person, it's about the languages spoken at home, about gender, about diversity in backgrounds, professional backgrounds as well as studies." The INSEAD adcom wants to create the perfect environment for breeding ample and varied ideas.
Strong European Ties: For those aiming to launch their post-MBA career in Europe, INSEAD can position you exceptionally well, especially in the consulting industry.
*All data retrieved from the INSEAD MBA Program webpages and other sources.