IESE MBA Program – What to Know as an Applicant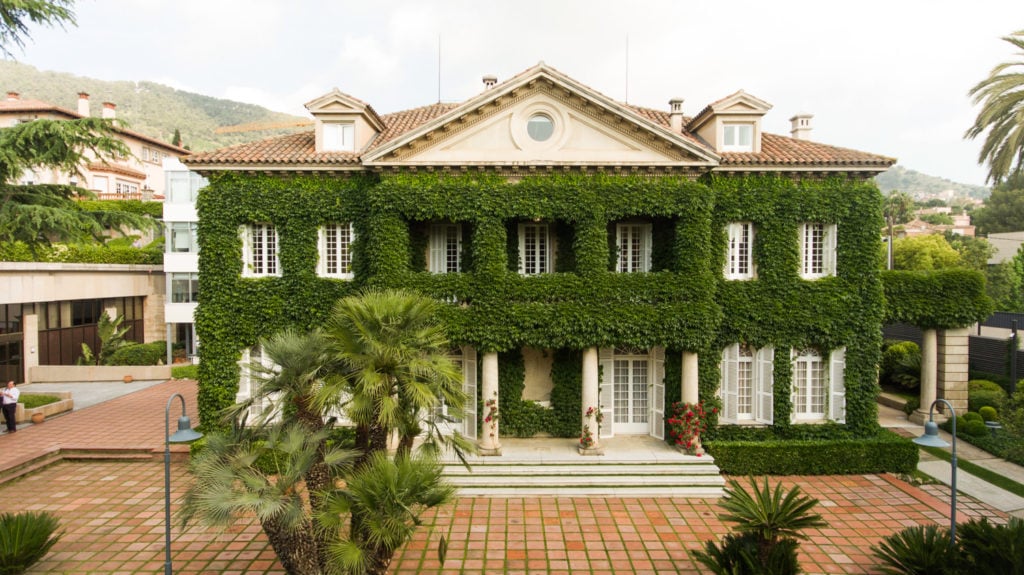 IESE offers a two-year MBA program that can place its graduates in any industry: finance, consulting, entrepreneurship, tech, and more. Because the school is located in Barcelona and has a student body that (mainly) intends to seek jobs in other locations after graduating, they are not beholden to any one industry or set of employers in the same way as schools that send their graduates mainly into a narrow set of employers in their home region.
The school's approach to admissions is refreshingly honest, with the admissions team talking about "Career Risk", and encouraging applicants to consider the MBA not as a journey of wish fulfillment, but as a practical career decision with certain benefits and drawbacks. It goes without saying that IESE prefers to admit students who have figured out how to achieve a high likelihood of career success by using the program's resources. They also offer introductory chats with admissions officers to help you gauge whether the program is a good fit. (Talk to us first if you want to be well-prepared for these.)
Finally, who wouldn't want to study in Barcelona? (Or, at one of IESE's other campuses, including New York, São Paulo, Munich, or Madrid.)
IESE MBA Class Profile
| | |
| --- | --- |
| Class Size | Does not disclose |
| Acceptance Rate | Does not disclose |
| GMAT Minimum | Does not disclose |
| GMAT Maximum | Does not disclose |
| GPA Average | Does not disclose |
| Average Age | Does not disclose |
| Avg. Years Work Experience | Does not disclose |
| Diversity Women | Does not disclose |
| Diversity Intl. | Does not disclose |
| Pre-MBA Industries | Does not disclose |
| Undergraduate Majors | Does not disclose |
The data above is from 2022 and represents the IESE MBA class of 2024.
See the full report: IESE MBA Class Profile
Student Experiences
IESE MBA Employment Report & Careers
| | |
| --- | --- |
| Salary Average | Does not disclose |
| Offers Upon Graduation | Does not disclose |
| Offers At 3 Mos. | Does not disclose |
| Post-MBA Industries | Does not disclose |
| Post-MBA Locations | Does not disclose |
| Post-MBA Companies | Does not disclose |
| Career Development Resources | Does not disclose |
The above data is from 2021 and represents the career statistics for the IESE MBA class 2021.*
See the full report: IESE MBA Employment Report
IESE MBA Academic Programs
MBA Curriculum
IESE's MBA curriculum spans across two years, where year one is neatly organized into three terms, and the second term is entirely customizable. You can choose the duration of the program to be either 15 or 19 months long. IESE's core curriculum consists of 24 classes. The first term focuses on core classes in Business Essentials, Term 2 takes you into a Strategy and Operations deep-dive, and Term 3 covers 10 core courses in a range of subjects, including International Management and Corporate Finance. There are over 130 different electives in the IESE MBA. The electives are spread out over a wide-variety of subjects such as Entrepreneurship, Economics, Financial Management, and Production, Technology, and Information Management.
See the full offering of courses: IESE Course Catalog.
Majors
Although IESE does not offer official majors or concentrations, you can choose your elective coursework according to your personal and career interests. IESE's large number of course offerings includes classes in topics like Venture Capital, Real Estate Investments and Management, Data Science for Business, and Personality, Self-Leadership, and Happiness.
Experiential Learning Programs
The program's focus on the case method is illustrative of the strength of IESE's experiential learning program. Moreover, they implement "actioning learning" in the classroom, which involves solving real-world problems. Their curriculum also includes simulations or business games, that simulate real-life business situations.
Research Centers
In the MBA program, you will have access to 12 of IESE's research centers.
Center for Business in Society
Center for Corporate Governance
Center for Globalization and Strategy
Center for Research in Healthcare Innovation Management
Center for Innovation Marketing and Strategy
Center for International Finance
International Center for Logistics Research
Center for Public Leadership and Government
Entrepreneurship and Innovation Center
International Center for Work and Family
Institute for Media and Entertainment
Public-Private Sector Research Center
MBA International Study Programs
IESE has a network association of 15 business schools. In addition, they have exchange partnerships with over 25 business schools. For those of you interested in shorter exchange programs, IESE offers two-week long study electives abroad in New York, Sau Paulo, Shanghai, and Nairobi.
IESE's global focus can also be witnessed through their curriculum, which includes internationally oriented coursework such as Corporate Finance in Emerging Markets and Applied International Economics.
Video Resources on IESE Academics
IESE MBA Application
The latest application requirements set by the IESE MBA admissions office are described below.
Essays
Here are the prompts for IESE's 2022-2023 application:
Your Impact

Essay Question I: Tell us about a time that you created impact on an individual, company or community? What did you learn from it? (word limit 300 max)

Career Goals Essay Question II: What are your short-term and mid-term post-MBA goals? How will the IESE MBA program help you achieve them? (word limit 300 max)
Reapplicant Essay

Tell us what has changed since the last time you applied (text box, 200 words max․)*
Letters of Recommendation
The 2022-2023 IESE recommender questions were as follows:
Constructive Feedback —

Please describe the most important piece of constructive feedback you have given the applicant. Please detail the circumstances and the applicant's response.

(Text box)
Compare to other well-qualified individuals —

How do the candidate's performance, potential, or personal qualities compare to those of other well-qualified individuals in similar roles? Please provide specific examples.

(Text box)
Video Resources on IESE Admissions
IESE MBA Admissions Interviews
Members of the IESE Admissions Committee conduct all admissions interviews. Though they may hold interviews in your region, many interviews occur at one of their three campuses: Barcelona, New York, or Sao Paolo. The interview format is conversational, and the interviewer tries to get to know you genuinely to see if you would be a good fit for the school.
IESE Useful Links
What Makes IESE Unique?
Barcelona Location. IESE's founding campus is situated minutes from bustling downtown Barcelona. Along with its rich history and beautiful art and architecture, Barcelona is also one of the most active European business centers.
Rigorous Academics. The IESE MBA Program has a high workload, and is very academically focussed. There are three case discussions per day, even during the first year (HBS does two).
Entrepreneurship Support. IESE MBA students interested in starting their own business will have many opportunities to explore this career path. In our interview on entrepreneurship resources at IESE with former Admissions Director Pascal Michels, he highlights three great draws to IESE for prospective entrepreneurs:
A comprehensive entrepreneurship curriculum available with the MBA
An option to do a summer entrepreneurship project
A lively investor community circling campus, as well as a dedicated investment fund dedicated solely to entrepreneur ventures run by IESE students and graduates
*All data retrieved from the IESE MBA Program webpages and other sources.