Hailey Cusimano
Director of Tutoring
I want an engaging instructor who motivates me to maximize my GMAT potential
Have you ever heard the saying that "people who love to learn make the best teachers"? Hailey sought out a career in GMAT coaching because she not only loves to teach, she also loves to learn! Hailey attributes her standardized test-taking success to her curiosity and fervor for learning – and encourages students to harness that same curiosity to maximize their success.
"I get it… not everyone gets *quite* as excited about the GMAT as I do. But even when you don't find the content interesting, you can get excited about learning by focusing on the structure, challenge, and critical thinking associated with the questions. If you can put yourself in the shoes of the test maker and go, "aha! I see what they're doing here," you'll have all the insight and motivation you need."
Through eye-opening analogies and targeted training, Hailey has helped hundreds of students hit their goal scores and – dare we say it – have fun doing so.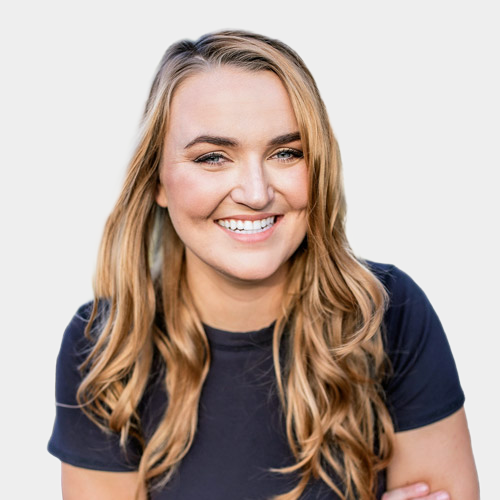 I want a coach who can quickly identify my strengths and weaknesses.
Hailey emphasizes a strategy-driven approach to GMAT preparation centered around each student's unique background and learning style. She takes a structured approach to GMAT coaching that constantly recalibrates in response to student performance. From delving into practice results and practice test trends to observing and critiquing students' step-by-step approach, Hailey focuses on maximizing the efficiency of her students' time.
"Chances are, even if you find yourself stumbling on questions across several different content areas – those errors boil down to a small handful of root causes. By identifying why you're hitting a stopping point on a particular question, we can reveal insights into your approach that allow us to attack the opportunity area at the source and make the best possible use of your preparation."
This technique has allowed Hailey's students to stomp out stubborn plateaus and achieve top-tier scores in as little as a few hours.
Hailey didn't just focus on why I got a particular question wrong. She asked me to walk her through my thought process while answering the questions. Thanks to that, Hailey can figure out the faults in my reasoning and prevent me from repeating those mistakes.
Kathleen, Private GMAT Tutoring Client
Final GMAT Score: 750
I want an expert who can help me push my verbal score into the stratosphere
While Hailey is a master tutor for both the quant and verbal sections (and has seen her students achieve perfect 51s in both subsets), her 780 performance and perfect verbal score have positioned her as one of the most trusted verbal experts in the industry.
Need to push that 90th percentile verbal score even higher? Look no further than Hailey!
She'll steer you towards the work that will help you maximize your score, not just trying to make all your understanding of material perfect.
Alex, Private GMAT Tutoring Client
Hear from Hailey's Clients
Contact Details