Top GMAT Tutors: An MBA Applicant's Best Friends
Given the importance of the GMAT in getting into a top MBA program, it is critical for you to maximize your GMAT score. Although many people begin with self-study, books published by Manhattan Prep, or online tools such as Magoosh, tutoring can actually be a great value for many applicants.
Why Hire a GMAT Tutor?
There are two core benefits to hiring a private tutor:
You can reach a higher GMAT score than you would with self study
You can reach that score faster, with a lower time investment
That second benefit is especially important to consider. During the MBA admissions process you will be under intense time pressure. You probably have a demanding job, participate in some volunteering activities outside of work, and have to save time for writing your MBA applications.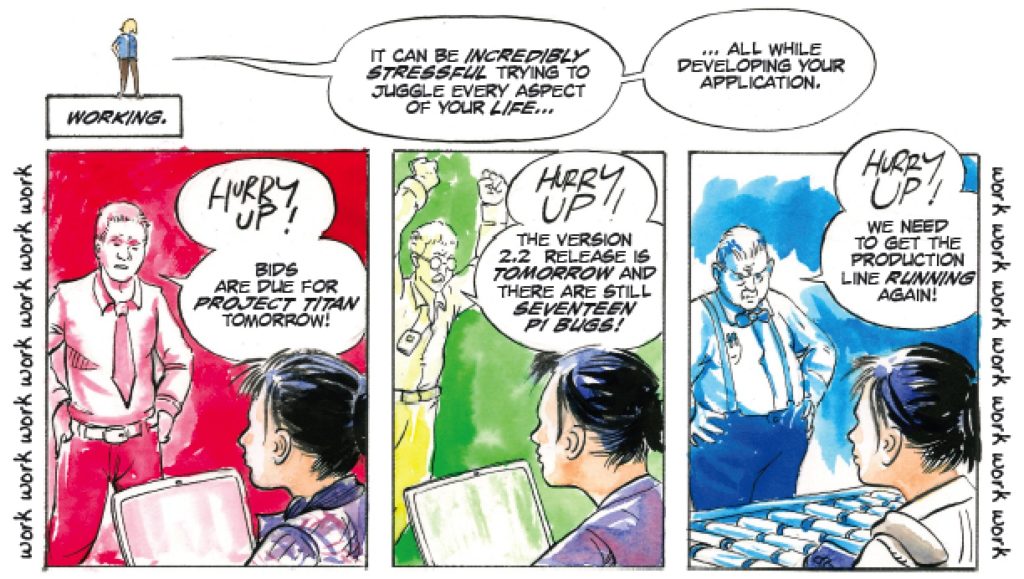 All of the time that you don't spend preparing for the GMAT can be reinvested in other essential MBA admissions activities:

Taking on a bigger leadership role at your job
Extracurricular activities
From a time management perspective, hiring a tutor can be a great investment.
What Does a GMAT Tutor Do?
You might imagine someone who will teach you everything you need to know, slowly and patiently. You sit down and the GMAT tutor will expound upon their vast knowledge, and you absorb it through sheer osmosis. At the end of the lesson, you know everything and will be ready to ace the GMAT. Unfortunately, as you may have guessed, this is simply not the case.

So what does a GMAT tutor do? A good GMAT tutor is an expert in diagnosing your GMAT weaknesses and prescribing homework that will efficiently target those weaknesses. They will:

Assess which types of questions are your weak points. Whether it's sentence correction, data sufficiency, or critical reasoning, a tutor can help you pin this down.
Help you keep an error log which can then be broken down and analyzed.
Work with you to practice under time constraints similar to the real GMAT.
Help you build the habit of reading each GMAT question carefully before answering.
After the GMAT tutor diagnoses your weaknesses, they can then follow this up with homework that is targeted to your needs and helps you improve quickly, with minimal busywork. This is MUCH more efficient than just grinding through endless practice GMAT tests, or working through study materials from start to finish. With those methods, you'll end up spending a lot of time solving problems that are already easy for you, which is a waste of time.

Remember that a GMAT tutor becomes infinitely more valuable when you also study and practice on your own. For every hour spent working with a tutor, you should expect to spend 5 to 10 hours doing homework that your tutor has assigned.
Finding the Best GMAT Tutors
It is no surprise that expert tutors will be more effective than novice tutors, and these tutors tend to be concentrated in small and independent firms. In general, there are three broad categories of GMAT tutors.
Factory Firms
Firms like Kaplan have a high volume of both students and tutors. The primary metric in their tutor recruitment strategy is a good GMAT score — which indicates the ability to take the test, but not necessarily to teach it. There is usually relatively little screening beyond the test score or training in effective pedagogy. They may be able to quickly and cheaply match you up with a tutor, but you get what you pay for. Your tutor may be inexperienced, and will follow a prescribed, one-size-fits-all pedagogical method, and their own ability to score well on the GMAT won't always translate into your success.
Medium-Sized Firms
Firms like Manhattan are a step up from those like Kaplan. (Even though Kaplan acquired Manhattan, they still run it as a separate unit.) Because they pay their tutors more, they are able to retain a higher quality of talent, and these more experienced tutors allow for a little bit more customization. But these firms, like their larger cousins, still operate on a business model where they take a large cut of the fees you pay, with tutors being paid modest rates. This creates a financial incentive for the best tutors to leave. When a tutor generates great results at a firm like Manhattan, they start to receive a growing stream of personal referrals from their satisfied clients. That stream of referrals creates the opportunity for the tutor to go independent and make a lot more money — and many of the best tutors do exactly this.
Independent Tutors and Elite Firms
Once GMAT tutors working at larger firms start to receive a lot of referrals from previous clients, it is usually in their best financial interests to go independent. As a result, many of the best tutors can be found working independently, or in tiny firms with a few other elite tutors. They are not always easy to find, since the best tutors tend to spend almost all of their time tutoring and very little time marketing themselves. (They don't have to because clients find them through referrals.)

Online Tutoring
Although there are many excellent GMAT tutors in large cities like NYC, Chicago, Los Angeles, Dallas, Seattle and London, the vast majority of top tutors also work online via Skype and similar video conferencing services. It can be a novelty to meet your tutor in person, but is rarely worth the time. Even when our NYC-based applicants work with NYC-based tutors… they quickly end up doing tutoring by video conference to avoid wasting an hour on the subway.
GMAT Tutoring Rates
The best GMAT tutors aren't cheap; top GMAT tutors usually charge between $300 and $500 per hour. But if your budget allows it, getting a GMAT tutor can make a huge difference in your ability to both improve your score and cut down on the time needed to do so.

Are you seeking an excellent GMAT tutor?
Over time, Menlo Coaching clients have worked with a huge number of tutors, so we know what it takes to provide an excellent GMAT tutoring program. After years of searching for the right person, Menlo Coaching hired GMAT instructor and curriculum developer, Chris Kane, and we now offer 1:1 GMAT tutoring.
---
Hear from Menlo Coaching GMAT Students
Read more about the GMAT