Penn Wharton Budget Model Hosts Post-Election Briefing on US Economy
For MBA applicants and candidates interested in the intersection of business and public policy, the Penn Wharton Budget Model (PWBM) is an excellent source for up-to-date analysis and budget-related tools.
Recently, Menlo Coaching attended a virtual press-briefing for the PWBM, where presenters summarized their analysis of president-elect Joe Biden's policy objectives and fielded questions on methodology and data sourcing.
Originally published in September on the PWBM website in two separate posts, the findings in question look at the long-term economic consequences of Biden administration policies, as they are outlined in the candidate's campaign platform.
Highlights of PWBM's findings include:
Over fiscal years 2021 – 2030, the Biden platform would raise $3.375 trillion in new tax revenue while increasing spending by $5.37 trillion.
Including macroeconomic and health effects, by 2050 the Biden platform would decrease the federal debt by 6.1 percent and increase GDP by 0.8 percent relative to current law.
Almost 80 percent of the increase in taxes under the Biden tax plan would fall on the top 1 percent of the income distribution.
By 2050, as a consequence of Biden's immigration policies, GDP increases by 1.7 percent in 2050 relative to current law while GDP per capita stays the same.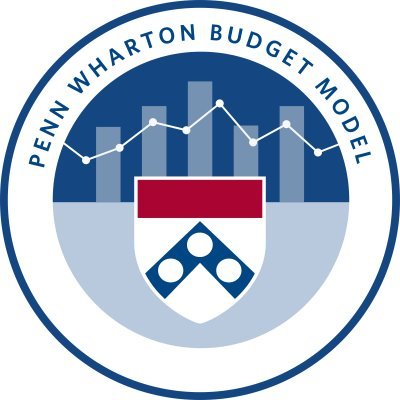 Kent Smetters, PWBM Faculty Director and Boettner Professor in the Department of Business Economics and Public Policy at the Wharton School, was joined by multiple colleagues at the November 12 meeting to expand upon the points above.
John Ricco, PWBM Senior Analyst, for example, offered commentary on the impact of the coronavirus pandemic for Biden's economic plans. Though not included in the original analysis, he indicated that the PWBM is currently looking at different models based on vaccine arrival scenarios, as well as other fiscal responses tied to vaccine delivery.
Richard Prisinzano, PWBM Director of Policy Analysis went into some detail on the consequences of proposed tax rates under Biden, while also touching on the segments of the population that stand to gain the most from Biden's fiscal policies.
A round of questions included queries regarding the use of Executive Orders in carrying out policy objectives; clarifications on data sets and methodology used in the analysis; and speculation on potential stimulus packages.
For the complete report, read the PWBM's "Analysis of the Biden Platform" and "Macroeconomic effects of Biden's Immigration policy." 
The PWBM is a nonpartisan, research-based initiative that provides economic analysis of public policy's fiscal impacts. You can learn more on the PWBM website.