Wharton launches new lecture series, featuring VC Josh Kopelman in first installment
Led by Dean Erika James, The Wharton School's newest lecture series "Beyond Business" will examine racial injustice as it impacts individuals and organizations in the US and abroad. All sessions are open to the public at no cost and will stream live to a global audience on the Wharton School's LinkedIn page.
The first session, "Race & The Entrepreneur," covers systemic issues of race that impact success for Black entrepreneurs, including blocked access to investors, as well as limited mentoring and educational opportunities. The discussion is set for October 21, 2020 at 12:30 pm ET, and will feature Venture Capitalist Josh Kopelman as a guest panelist.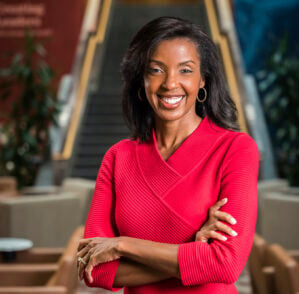 Kopelman, a 1993 undergraduate alumnus of Wharton, is founding partner of First Round Capital, a venture firm that contributed early funding for Uber. Kopelman will be joined by 2007 Wharton undergraduate alumnus Chris Bennett, founder of Wonderschool. The second half of the session will feature the Q&A with a LinkedIn Live audience moderated by Wharton Vice Dean of Entrepreneurship and Innovation Karl Ulrich.
"Through this lecture series, Wharton is making a statement on the importance of prioritizing race and inclusion in America and asking firms to consider what it will take to place the issue at the top of the corporate agenda," said Dean James. "I'm delighted such distinguished panelists will be joining me for the first session as we begin this conversation that will inspire others to make long-term change."
Subsequent "Beyond Business" sessions are planned for November (Race & Corporate Power) and December (Race & The Selling of America) and will feature additional acclaimed guest speakers.
More information can be found on Wharton's "Beyond Business" page.