The MBA Tour Virtual Event: Connect with Top Business Schools!
At Menlo Coaching, we place high importance on networking and connecting with the schools. As an integral part of the MBA admissions process, it is a step that simply cannot be skipped!
Alongside schools' own events, multi-school events like The MBA Tour can be a great networking opportunity as well as a chance for you to ask questions and receive information about the specific programs you're applying to.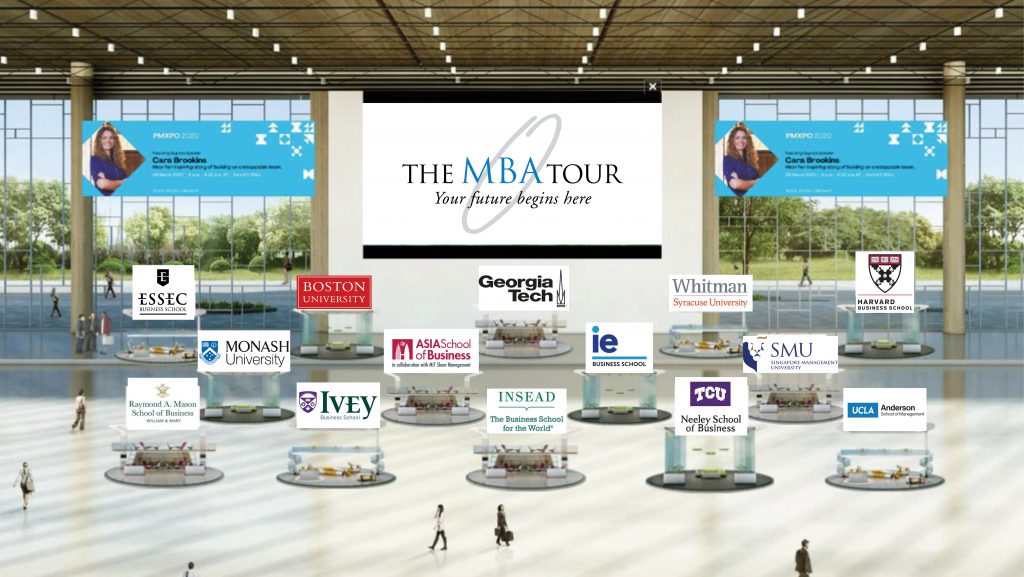 During The MBA Tour online event, you'll get a chance to meet some of the top business schools in a single event. You will have the opportunity to speak with admissions professionals as well as meet other candidates, current students and business school alumni.
The MBA Tour connects you with leading business schools from around the world. Our intelligent matching algorithm distills decades of experience to recommend the best schools for you. We'll make the introductions, give you access to exclusive panels and discussions, and help you network with admissions professionals, alumni and fellow candidates.

The MBA Tour, Virtual Events
---
Join the online MBA events:
Northwest Europe: 27th of October https://thembatour.com/northwest-europe/
Southern Central Europe: 29th of October https://thembatour.com/southern-central-europe/